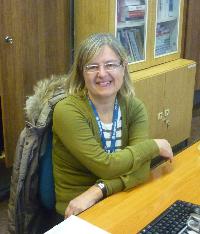 Biljana Stojanovic is an English to Serbian translator specializing in chemistry, pharmaceuticals, and engineering. She is a ProZ.com member and part of the Certified PRO Network (CPN).
Q. How did you get started in your career as a freelance translator?
Biljana: I started as a freelance translator when I was almost 50. After 25 years of work in the Pharmaceutical industry, participation in scientific projects, development of new drugs, a lot of analytical experiments and document creation, I decided to change careers and to do something that I always wanted: to translate. So I left the "safe" job and finished the one-year seminar for scientific, technical and court translators. It helped me to gain confidence, but not to find jobs. I started translating various materials for my friends and acquaintances, but it was far from enough to make a living.
Almost two years passed, with very meager results. Then I realized I had to change something. I browsed the web and discovered very useful posts, podcasts, and webinars (Thank you very much, Corinne McKay, Tess Whitty, Marta Stelmaszak, and, of course, Dmitry Kornyukhov!) That was it, I was not alone anymore… About a year ago I discovered ProZ.com, and I think it was the beginning of my new career.
Q. How has being a member of ProZ.com helped you meet your freelance objectives?
Biljana: As we all know, marketing is a vital aspect of a freelance career. Some of us are capable of making new connections easily, finding customers by meeting people and making phone calls. But, like the majority of translators, I am an introvert. I became a member of ProZ.com, I made a profile, and I became a Certified PRO. In the beginning, nothing happened. However, after only one year, I must say that the results are very visible. I have had some interesting jobs, and I've acquired at least five very good clients through ProZ.com. I've learned a lot by listening to ProZ.com webinars, and by attending ProZ.com's 2016 international conference in Stockholm.
Q. What is next for you in your career?
Biljana: I have many plans for the future. Because of my age, I have no time to lose. I have to use all possible shortcuts and to apply the experience of seasoned translators. I am planning to attend at least two conferences every year. It is an excellent opportunity to meet other translators. And it is fun, too! I have to learn a lot, to find better clients. My dream is to create glossaries for my fields of expertise (chemistry, pharmacy, clinical trials, etc.) and my languages (Serbian – English – French – German).
Biljana was also the winner of an Apple Watch in the 2016 ProZ.com campaign The Open Road.