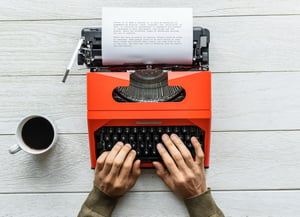 A copywriter pool has been launched at ProZ.com. ProZ.com Pools™ make it easier to discover freelance professionals working in certain select fields. All freelance copywriters are invited to join the pool.
Copywriters will be asked to specify their working language(s), companies worked for, general hourly rates, provide bio information and may include a short work sample.
Pool profiles can be filtered by copywriting types such as
Advertising copy
Business names
Marketing email copy
Press releases
Product listings and descriptions
Taglines
Website SEO copy
and more
To participate in pools, certain terms and conditions must be accepted including showing real name, agreeing to feedback and ongoing screening for commercial viability.
There are now 12 ProZ.com Pools™ available for freelancer sourcing and hiring professionals who are interpreters, subtitlers, game localizers, pharmaceutical translators, literary translators, students and CPN translators.