If you want to earn a living from subtitling, the first thing you should know is how to create subtitles. Whether you want to have them in .SRT, .SSA, .SUB, or any other format, there are a couple things you should know before getting started.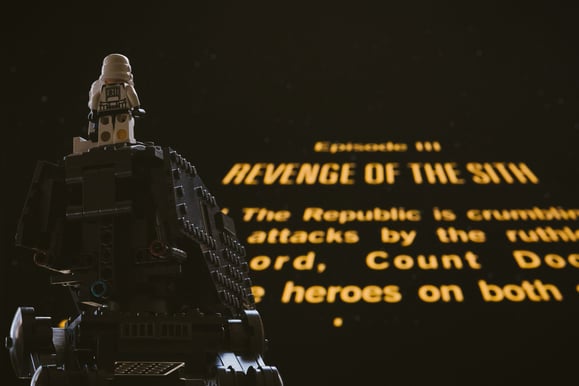 Photo by Daniel Cheung on Unsplash
First things first
Your first steps can be frustrating if you are not familiar with the rules and procedures that every subtitler must take into consideration. Even though the basic criteria for subtitling can vary from one client to another, there are some conventions on the number of characters per row a subtitle must have, where to break a subtitle, what the minimum duration or the maximum duration is, among other rules and procedures you can learn by taking specialized courses, such as ProZ.com's AVT Spotlight Course.
Once you get familiar with the rules and procedures, you can start working as a subtitler. The job of the audiovisual translator can be both fun and challenging, one day you can translate Keeping Up With the Kardashians and the next day you are translating a documentary about the Airbus A380, including all its technical features. This means that the subtitler's job, like any translator's, is also a never-ending learning journey.
Apart from the inherent challenges of translation, we need to add the inherent challenges of subtitling, which include the use of specialized software, following certain rules and procedures, and the very short deadlines subtitlers have to comply with.
However, this type of translation can also be fun, fascinating, and the field has a lot of opportunities. AVT is one of the translation fields that has been growing and will continue to do so for at least the next few years —more opportunities for projects will come along and you need to be prepared to take them. Get used to softwares and procedures, download free subtitling softwares such as Subtitle Workshop or Subtitle Edit (even though most of the biggest AVT agencies use their own software, it is great if you can work on different platforms and softwares), and, most important, practice. Subtitle your favorite shows just for fun while you wait for projects to come; look for volunteering opportunities, and stay up to date with the guidelines and conventions for subtitling in your language.
Diversification is key
Speaking from experience, once you get used to the process and software, and depending on your translation abilities and typing speed, you can make a living just from subtitling (spoiler alert, sometimes you will need to deliver on Mondays, so forget about weekends). Nevertheless, your income will depend on not only your subtitling abilities but on how much work is available. Keep in mind that if you limit yourself to the entertainment industry, you will have fluctuations depending on the stage of the year and whether it is the premieres' season or not. However, if you do not limit yourself to the entertainment industry, you could have a regular workflow the whole year.
Finding clients
Sounds great? Sure! But where can you find clients? Well, you can start by volunteering on sites such as TED, then reach out to independent filmmakers, local art institutions and universities, and then start applying for AVT agencies. Try not to rush and apply too early without having enough experience. Take your time, get used to rules and procedures, be patient as you grow more familiar with the softwares and, when you feel ready, take the leap and send your application to those big agencies.
So, get ready, prepare your CV and portfolio, set up your ProZ.com profile, and start your journey through audiovisual translation.
By the way, if you want to get more information about the exciting world of the audiovisual translation feel free to download our Getting Started in AVT ebook.