Have you recently completed a job? Do you need to send your client an invoice? At ProZ.com, it is easy to create, send and track your invoices online through the invoicing tool.
Membership allows you to create as many invoices as needed. Non-members are afforded five invoices to try out the platform.
What is an invoice? The invoice is the summary of services provide, or the bill. It helps you get paid. This document signals to your client, and provides the official information for paying you for services provided.

Depending on your agreed upon terms, the invoice might be sent after the work is completed, or while it is in progress.


Your invoice will likely include items such as the date for the invoice, a unique number, amount invoiced including currency and tax amounts, name and contact information for your client and their business, date of expected payment (immediately, in 15/30/45 days), description of the service provided and how payment is expected (cash, PayPal, credit card, ProZ*Pay, etc.).


ProZ.com has taken feedback on invoicing from translators since 1999, and since this feature was initially launched in 2009, to create an invoicing tool for you.


Some of the highlights for invoicing at ProZ.com include: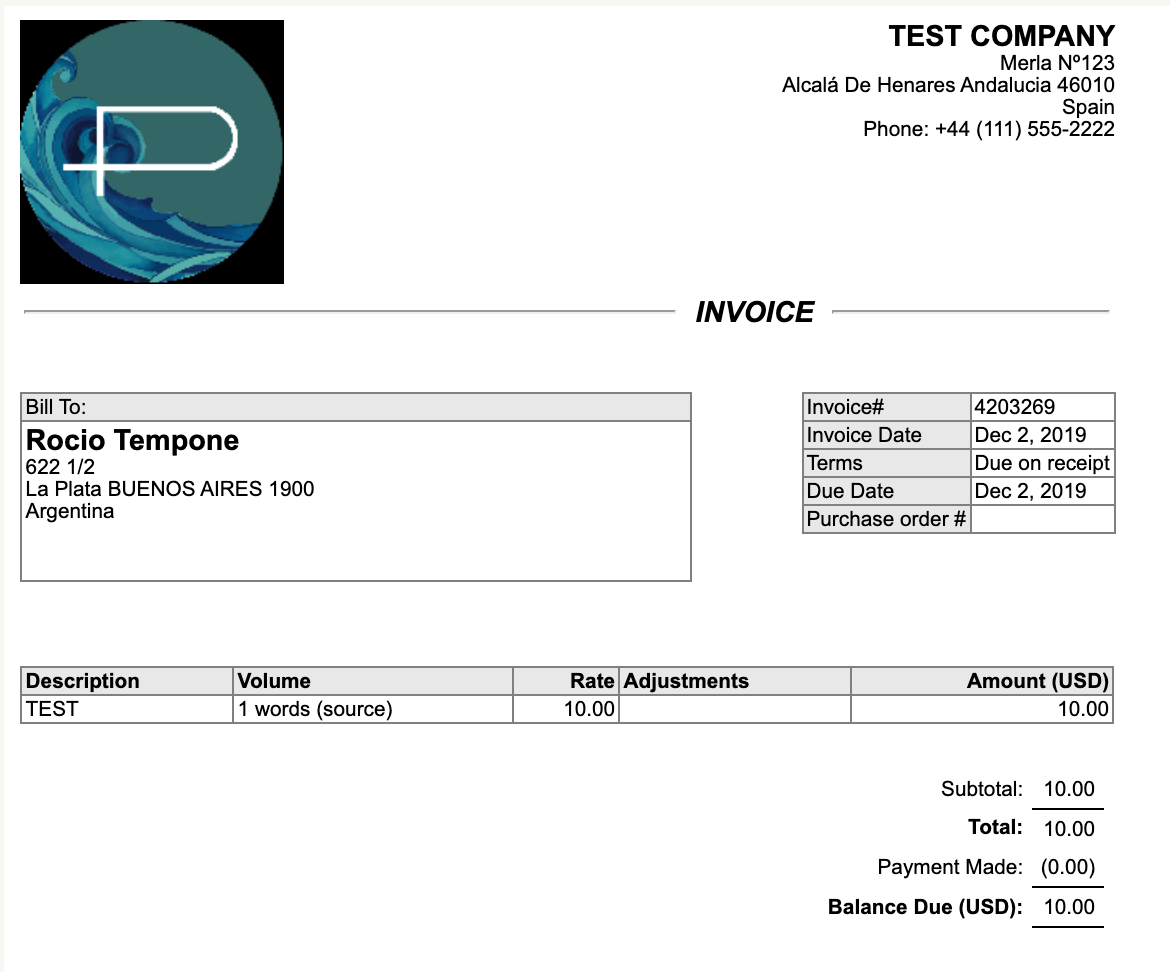 Professional looking
Easily create attractive PDF and HTML invoices, send to your clients via email, or print them to send offline.

Localized
Choose a pre-translated invoice template or translate your own, and display numbers in locale-appropriate formats.

Manage invoicing and payments at ProZ.com
Stay on top of your invoicing and payments. Know at a glance what invoices are past due, open, or recently paid.

Client portal and online payment
Send clients to an online portal to make payment online via ProZ*Pay or PayPal, or download, print, track, or comment on the invoice.

Flexible and customizable
Adapt invoices to your own needs with customized invoice templates, tax configuration, company logo, email templates, etc.

Secure, private, and protected
Invoice data is protected in secure data centers with 24x7 monitoring, automated replication, and backup.

Create Invoice



Please note: This post suggested using the ProZ.com tool, invoices can be generating using many tools and part of your accounting software.

Got ideas on how invoicing at ProZ.com could be better? Leave comments below, or join the "Improving the invoicing tool" conversation in the ProZ.com forum.