I'll admit it, I wasn't paying attention. I was caught off guard.
Suddenly, it just... arrived.
I'm talking about the latest edition in the Mox saga, Mox IV: What would Calvo do?
Mox is everyone's favorite translator, brought to life by Alejandro Moreno-Ramos, a French to Spanish / English to Spanish translator specializing in Engineering/technical translations. Alejandro is a long-time ProZ.com member and part of the Certified PRO Network.
From the book's description:
This fourth volume of the best-selling series Mox features well-known Calvo becoming the richest translator on earth, Mox committing a crime and spending some time in prison, where he will learn valuable lessons. In the meantime, his wife Lena is not sure that freelance translators are human and will do some research. Meanwhile, readers will learn some practical lessons on the best way to flirt with a translator and about livening up translator parties.
Now, I found that bit about Calvo becoming rich particularly enjoyable. There's just something about that guy that I like.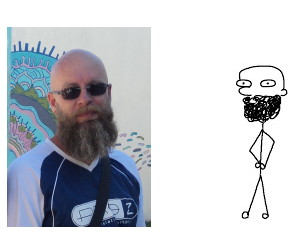 I like the cut of his jib, you might say.
You can follow Mox (and Calvo, Lena and the whole crew) and pick up the latest collection of his adventures, at http://mox.ingenierotraductor.com/