In an effort to give subtitlers and other audiovisual translation professionals the necessary tools to stand out and be found in an easier and more effective way by potential clients, whether agencies or end clients on the site, we are implementing some changes to the language section of the profile updater.
Subtitlers can now add subtitling specific services to their profile to be filtered when potential clients look for them in the directory.
If you are an AVT professional, the only thing you will need to do is edit your language pair specific services, click on the edit button for the language pair you would like to add the service in, add the subtitling specific service(s) you would like to offer, and click on save language pair.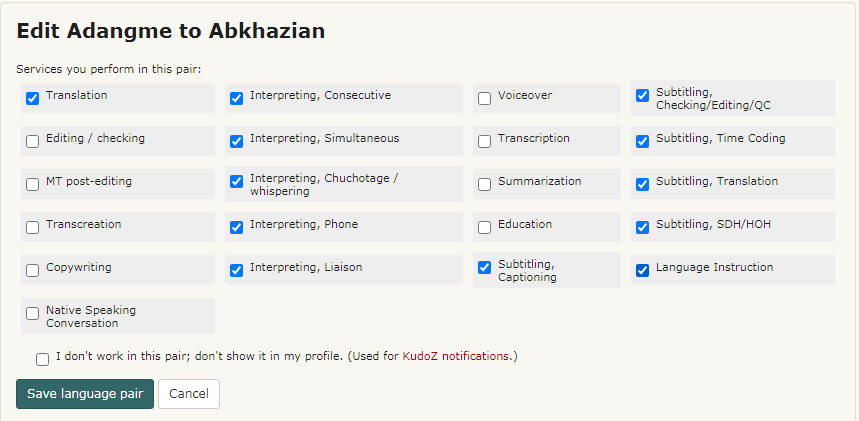 Are you an experienced subtitler? After you have reported your specialized subtitling services, consider joining our Subtitlers Pool. If you have any questions about this new feature, the Subtitlers Pool, or anything else, don't hesitate to contact site staff here.