As most people know, there are a lot of services within the translation industry, and not all of them are priced the same way. Usually, translators charge per word, per page, or per working hour. However, there are services, such as those from audiovisual translation, that are priced per minute; therefore, a new price unit is needed.
In an effort to provide language professionals with the tools to grow their businesses and to find the right client, we have implemented new changes on the profile that will allow them to report rates based on per audio/video minute. This change, along with the option for outsourcers to report rates based on audio/video minute on their job postings will allow professionals to filter job notifications below their minimum on projects based on per minute rates.
To report your per minute rates the only thing you need to do is edit your general rates, and also your language pair specific rates by clicking on "Edit rates" for each language pair you have reported and enter your minimum and target per audio/video minute rates.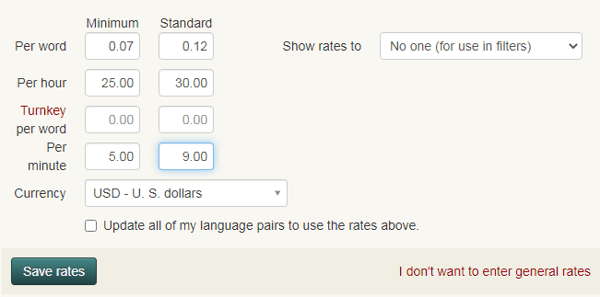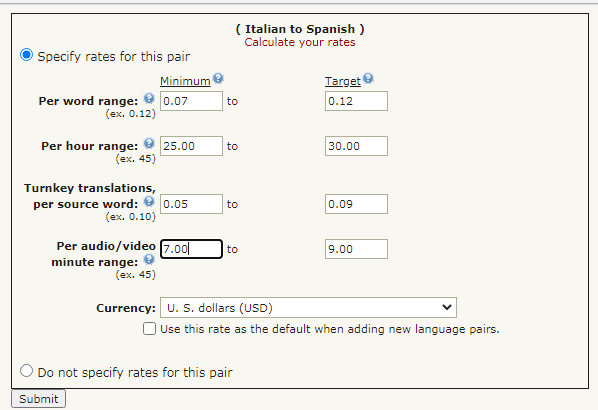 On the other hand, if you are an outsourcer looking for a professional to complete an audiovisual translation project, or any other project that should be charged per minute, you can now enter the per minute rate you offer in the budget section of the job posting form, whether you use the old or the new one. In that way, you can share in a clearer way all the information about your project and find in an easier way the best candidate for your job posting.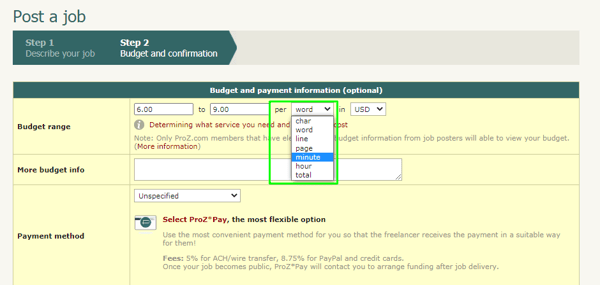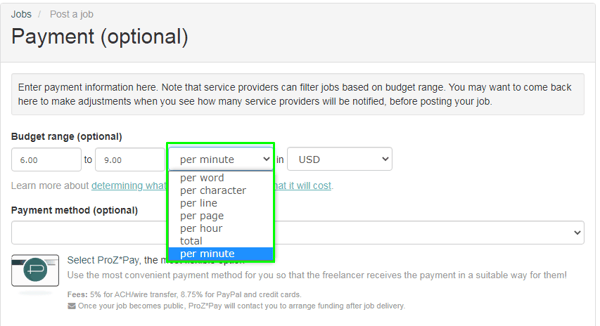 If you have any questions regarding this or any other matter, please feel free to contact site staff.