Do you have translation needs? ProZ.com a uniquely effective place to meet capable freelancers and translation companies. Before beginning a search for a translator or translation company, it is important to determine what service is needed, and what is the cost.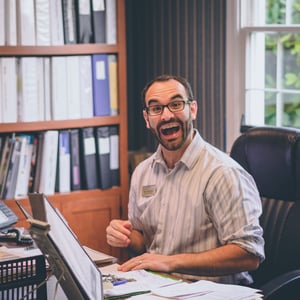 This blog post takes some timeless thoughts included in a joint project of ProZ.com members and guests in the ProZ.com Wiki, already eight years old, and repurposes here for today.
What level of quality is required?
Before answering the question of how much translation costs, or which type of service is best, one first has to ask the question "What level of quality is required?". The answer to this question will determine the category of service which will be required. Quality here is used in its everyday sense ('good translation' / 'bad translation') rather than the usage often seen in ISO quality standards referring more to consistency and compliance.
Some ideas for quality levels of your translations might be:
Internal informational purposes

Minor errors tolerated

Guaranteed, or assured quality

Automatic or machine assisted translation
If a translation is required only for internal informational purposes, a quick-and-dirty translation using automatic or machine translation may be suitable. Automatic translation and machine translation available free online has its place when used just for "gisting" (i.e., just to determine what a document is about, to see if all or part of it needs to be translated by a human translator).

Automatic (or "machine") translation ("MT") is available for free in many languages. Google, Microsoft and other companies offer rapid automatic translation in a host of languages at no cost. For translations being performed for informational purposes, these solutions may be adequate -- although caution is required.

There are also companies that specialize in building custom machine translation solutions, optimized for a given set of material. These solutions, which carry a fee but tend to be less expensive than human translation, may be appropriate, especially when translation of very large volumes of texts is needed in a short time (and again, there is room for error). They may also be useful to determine which parts of a large text are important enough to invest in proper human translation, and which are largely irrelevant for your current purposes.
Cost: Since the original writing, more free tools have emerged and machine technology has exploded with more options. Your costs can range from free (providing your identity and the text) to the cost of a software license.

Minor errors tolerated
When automatic translation is not acceptable but some minor errors can be tolerated (i.e. it is for information purposes rather than anything promotional, legal, financial, medical, or that could otherwise be deemed mission critical), human translation of 'unspecified quality' can be suitable.
There is a class of people and companies that offer translation services without offering concrete guarantees or assurances concerning the quality of their work. Established businesses and organizations may even find fans or enthusiasts willing to contribute translations for free ('crowdsourcing'). In cases where machine translation on its own is not suitable but the risks associated with possible errors are seen to be within acceptable limits, working with this class of translation service providers may be an option.
Cost: Rates charged for this category of service vary significantly, and may combine human with machine translation.

High-quality human translation
When it is important that a translation read well and be free of errors (because it is intended for publication, use with customers, involves safety, health, significant financial or legal risk, etc.), it is necessary to work with professional, accredited translators or translation companies who can demonstrate that they only use such translators that can offer some level of guarantee or assurance concerning the quality of their service (for example in contracted terms and conditions, services agreements, or other ways). To understand the rates associated with this form of service, it is useful to understand what is involved in the work.

To produce top level work, a translator must not only be able to understand technical materials for the relevant field in the source language. The translator must also be a subject matter expert and an excellent writer in the target language, preferably a native speaker or part of a team where all work is checked by native speakers before delivery. The translator must also have sufficient business experience in the profession of translation, including the use of common technology tools.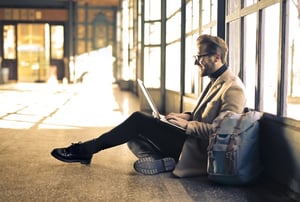 The number of people who have this combination of skills is limited. What is more, skill alone is not enough; most projects require some amount of research and, as a minimum, a careful word-by-word check for accuracy. So a certain amount of time must be spent to ensure quality in any given project.

Cost of high quality translation
For these reasons, high-quality translation has a certain cost associated with it. Budget less than that rate as a translation buyer, and you put yourself in a position where it is unlikely that you will receive high-quality work on an ongoing basis. Conversely, you run the risk of exposing your company to horrendous problems costing hundreds of times more than the money spared on translation; so be sure that if you choose the budget option you are happy to live with the consequences whatever they might be.


Need a translator or translation company? Search the ProZ.com translator directory, try out the new Find, browse the translation agency and company directory or post a translation job.

Much of this blog post was written over 8 years ago. Does it all still apply? Let us know in the comments below.