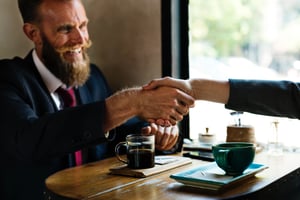 Many jobs are posted by outsourcers at ProZ.com every day. Each one competes for the attention of the 900,000+ registered language professionals.
How can your business get great responses to job posts?
Be descriptive
When posting a job, it is important to be as descriptive as possible with regard to the nature of the work, as well as your requirements for service providers. More specific descriptions will make your job attractive to those looking to find work in their specialties.

Include your business information
In the job post, it is very important that you supply complete information about yourself and/or your company. The best service providers are in high demand, and will generally not pursue jobs with questionable clients. Complete contact details, and perhaps a brief history of your company, may help you to kick off mutually beneficial relationships with top professionals. If your business page is not complete at ProZ.com, this might be a good time to enhance it.
Cut through the noise
Your job post is competing with attention from hundreds each day at ProZ.com. Consider ways to add details for the project that will make it easier for freelancers or companies to evaluate and respond to your post. These details might include subject, source materials, timelines and a sample text.

Show a history of hiring through feedback
Active outsourcers can show a history of hiring at ProZ.com through feedback. Businesses can leave feedback for freelancers and those service providers can leave feedback on businesses via the the Blue Board. The Blue Board is a risk management tool with over 150,000 entries across nearly 14,000 outsourcers. Be sure your business is listed there to get the best responses to your job posts.

Please note, there is no charge for posting jobs at ProZ.com. This site serves as a place for language companies and language service providers to meet and engage in good-faith transactions. Use of the site in a dishonest or fraudulent manner will result in termination of site use and associated privileges. If a total of two complaints regarding a single outsourcer have been received from unrelated sources, the outsourcer's access to job posting and profile messaging may be suspended as a precaution until all non-payment issues have been resolved.