The ProZ.com Interpreter Network -the pool of pre-screened professional interpreters- continues to grow with new interpreters joining every day 🚀
Now ProZ.com has started a collaboration with APCITG, the renowned Canadian interpreter organization, which will help Chinese interpreters join the Interpreter Network faster and start taking calls earlier than ever before. This collaboration resulted from the shared goal of maximizing opportunities for interpreters and helping language professionals meet their business objectives.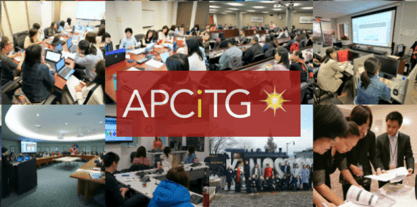 Joining the ProZ.com Interpreter Network usually takes a few days (or weeks) while site staff screens the applicant for commercial viability and other ProZ.com standards. This involves checking credentials, past experience, making sure the interpreter has the required skills, and providing some orientation. For some, this process can be long as they need to get training and pass some tests before they can fully join.
As a result of this collaboration, professional interpreters vetted by APCITG who wish to be part of the ProZ.com Interpreter Network won't need to go through the full screening process and will have access to a fast track to the Interpreter Network. If you are an APCITG-vetted interpreter, click here to join the Interpreter Network and start taking calls today.

APCITG is a nonprofit association based in North York, Ontario committed to providing education and opportunities to Chinese language professionals. APCITG was founded in 2016 by Jennifer Zhai, a retired professional Mandarin Interpreter, and Cici Zhai, who currently oversees the workshops at APCITG. They realized the demand for Chinese interpreters in Canada was growing and that it was necessary to introduce newcomers to job opportunities.
Mandarin and Cantonese have always been among the most requested languages in the Interpreter Network and the number of incoming calls for those languages grew significantly last year amidst the Covid pandemic. This increase in the demand means that there is more pressure to find available Chinese interpreters than before. On top of that, most interpreters are available from 9 AM to 6 PM PST, potentially leaving a gap outside those hours. This new collaboration will help more Chinese interpreters take advantage of the growing demand in this area.

If you are a Chinese interpreter, you can apply to join the Interpreter Network by submitting your application here https://www.proz.com/pools/interpreters/apply . The following is required:
Interpretation-related certifications
Past experience as an interpreter (on-site or remote)
HIPAA-compliant work environment
You can find a guide to start taking calls with ProZ.com here https://go.proz.com/interpreter-apply