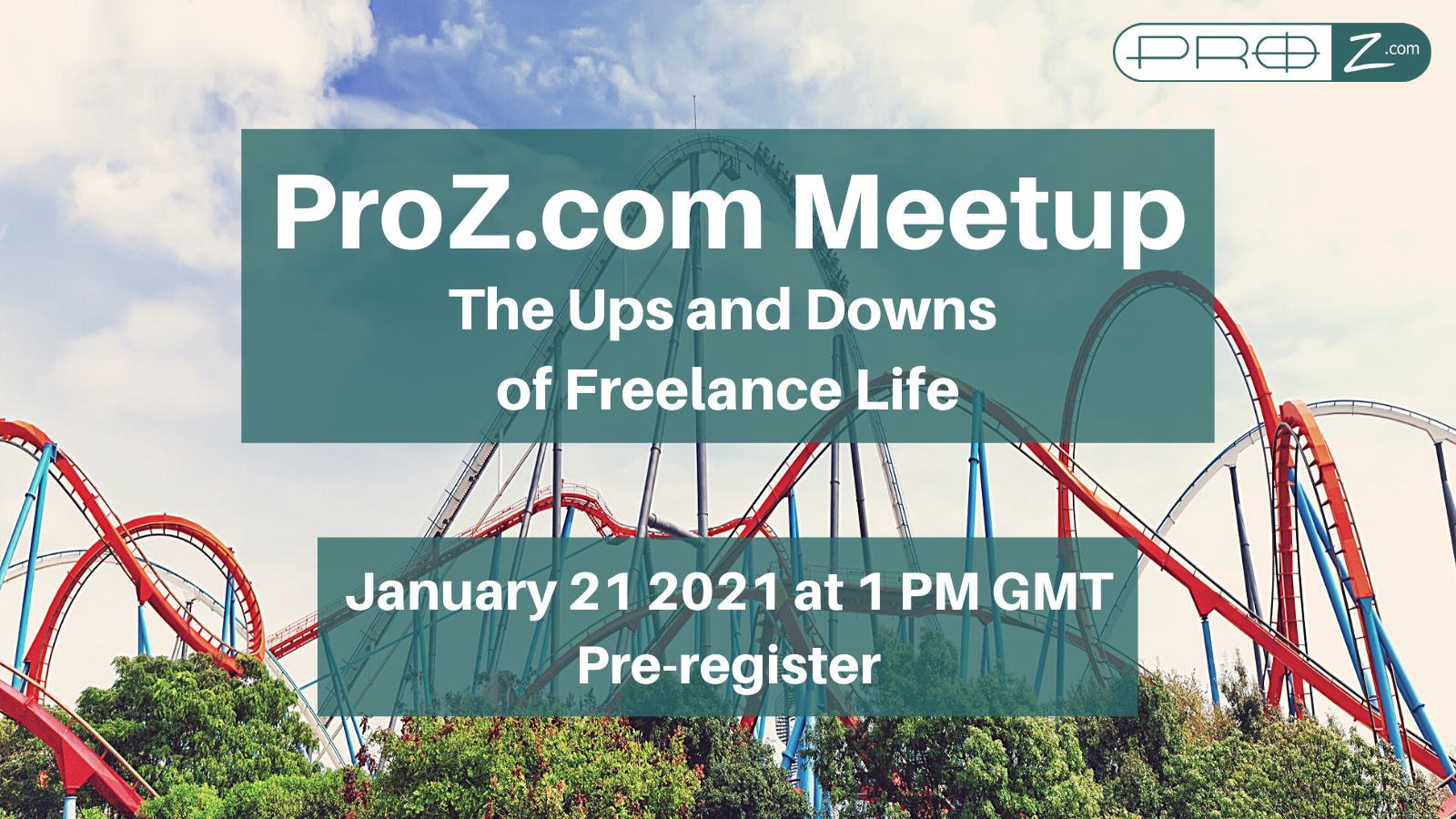 Do I need to spell out the benefits of networking live with other translators? Probably not, but here's a little list anyway:
Meeting people face to face that you interact with daily and putting faces to names.

Exchanging views in forms other than written words (don't we spend enough time writing already?)

Enjoying the buzz of live contact, even if it's on a screen.

Encountering a range of opinions, including people who don't post or comment so often.

A moderated session with some interesting questions to get your teeth into.
With that in mind, each month this year, we'll be holding one of these events, using the Remo platform which is proving very popular across the world.




As you can see from the picture, it's based on the metaphor of a conference room, where you can move from table to table for each new question, and where the speakers – in this case Paul and me – can pop up to present questions and insights from time to time.

The first ProZ.com Meetup of the year will be on the subject of "The Ups and Downs of Freelance Life" and will take place next Thursday, January 21 at 1pm GMT.