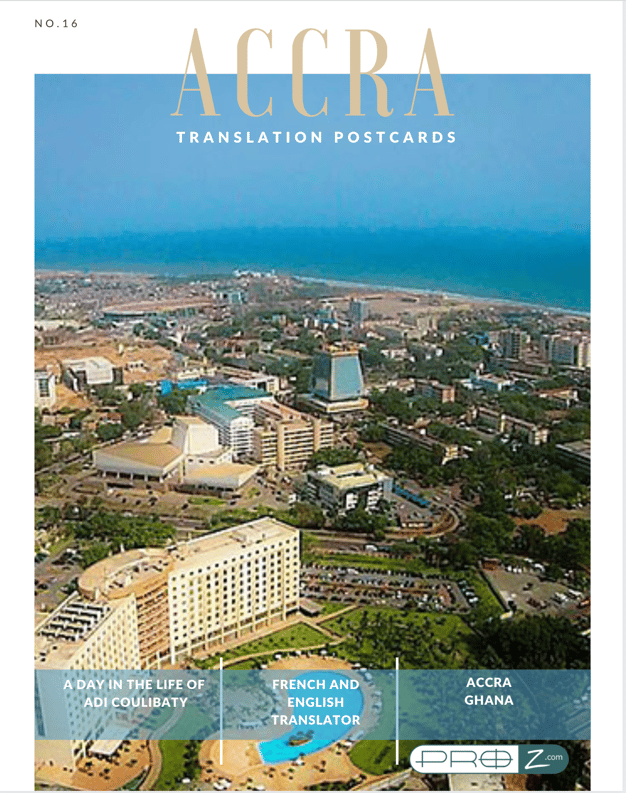 Akwaaba! That's how you say "Welcome" in Twi, the most widely spoken local language in Ghana. Although indigenous to the Ga Tribe, massive urban migration has led to the majority of people using Twi for day-to-day activities. Akwaaba is therefore likely to be the first word you hear on landing at Kotaka International Airport in Accra. Welcome, in fact to the country popularly known as the Gateway to Africa – a hospitable, culturally diverse nation with a fast-growing economy.

And the moment you step outside, you're swept up into the pulsating, hustling urban maelstrom of the capital. Street hawkers carrying their wares in large silver pans, calling the attention of drivers in their vehicles, or the cries of the driver's mates in the transport buses known as "trotro" – competing for customers by shouting their destination, complete with gestures, to draw the attention of potential passengers.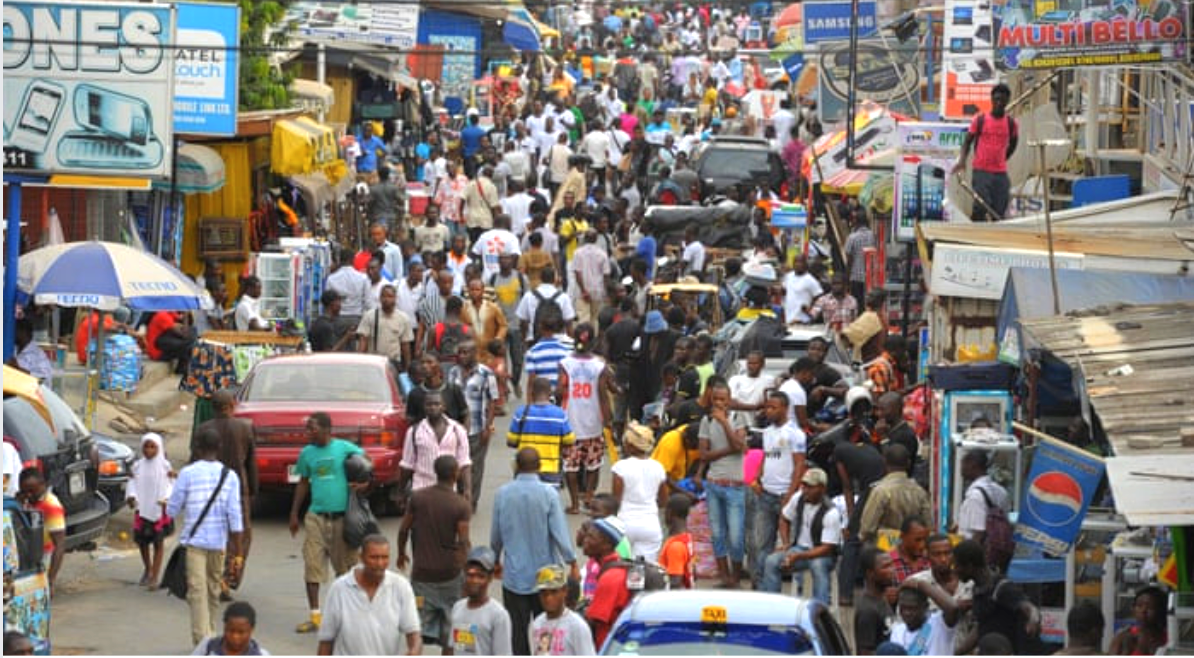 Heat, noise, movement, colour and dynamism are common features of course throughout Africa's major cities, but three phenomena make Accra a unique place to live: its slave history, beach culture, and cuisine.

For almost 150 years, Ghana was central to the British slave trade. Known back then as the Gold Coast, it was occupied by both the Portuguese and the British, and the vestiges of that dark time remain in the dozens of forts and castles built by the Europeans between 1482 and 1786, such as Christiansborg Castle and James Fort, which now serve as museums and tourist sites, while the former is also the burial site of the late President John Atta Mills, in a bird sanctuary looking out over the Atlantic.




It's also a coastal city with several beaches and a booming beach culture, which suits beach lover (and translator!) Ady Namaran Coulibaly down to the ground. It's the aspect of the city she loves most. Her idea of a perfect day off is sitting by the sea, listening to the waves crashing against the shore, the rough sand in her toes and fingers. It's the ideal place for her to practise mindfulness and communion with nature – alternative ideas, along with vegetarianism and working with pranic energies, that Ady holds dear, but which remain minority interests in a country dominated by a conservative Christianity. And then, when evening falls, you might find her hanging out listening to folk dance rhythms, reggae nights and DJ sets continuing into the small hours.

And then there's the food – an essential part of any celebration in the country. Popular foods include kenkey (made from corn) waakye (rice cooked with beans), jollof rice, banku (made from corn dough and cassava dough, plenty of green vegetables and a variety of soups: groundnut, or palm nut soup, light soup, and okra soup…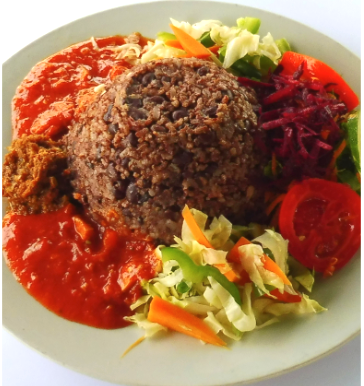 Besides these delights, Ady is lucky in that she has access to two cultures, being of Ivorian and Ghanaian nationality, as well as two languages – she is totally bilingual in French and English. Both form part of her daily life: she speaks French with her Mum and her daughter, and on her frequent visits to Côte d'Ivoire where she spent her first 13 years, English for all official purposes in Ghana, and Twi at the market. This in a country with over 250 languages and dialects….

It was that bilingualism that led Ady into translation in the first place, once she had graduated from the Ghana Institute of Journalism in 2014. Constantly working on and refining her skills, she picked up quite a few local clients. In 2016, she decided to dive deeper and take up study in the area, and extend into interpreting, enrolling for a Master's in Conference Interpreting, which she completed in 2018, positioning her perfectly to combine both translating and interpreting skills in her portfolio.

It was that same year that she joined ProZ.com, with a view to widening her understanding about the world of translation and translators. Apart from the agencies and direct clients she has met through the platform, she says she's appreciated both the warmth and support of users and the extensive resources…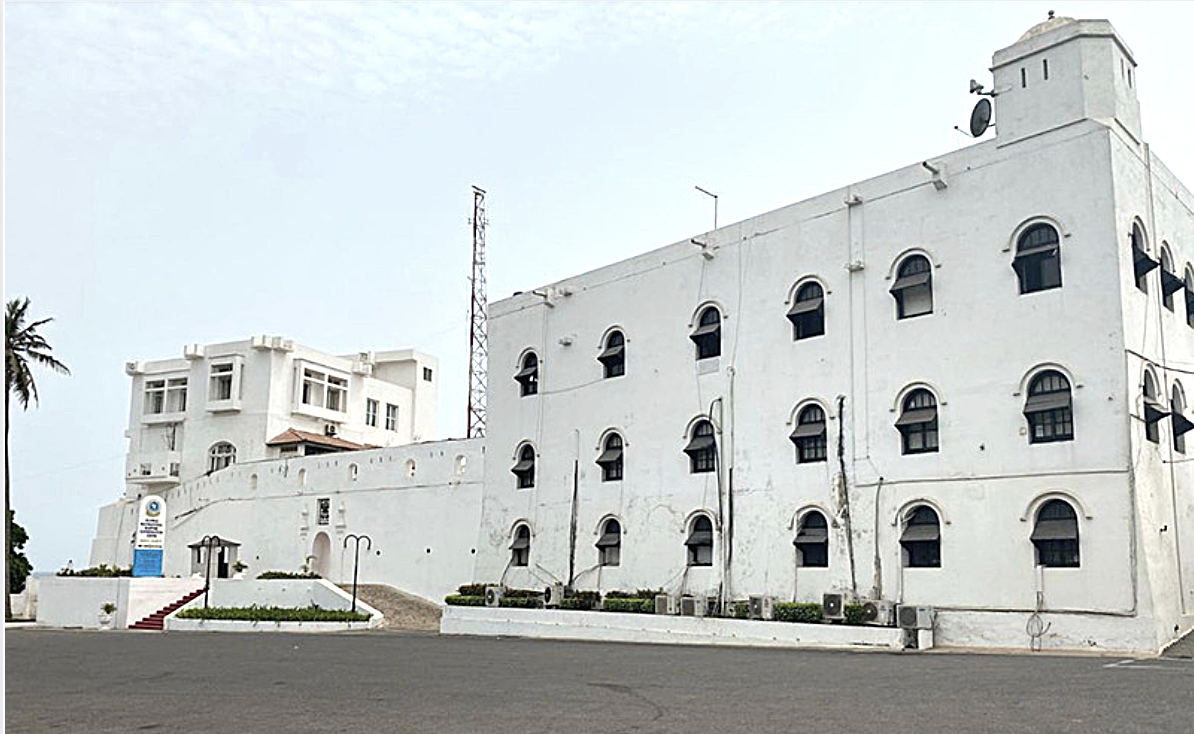 What Ady particularly loves about freelance translating is the flexibility and control of her time, plus the sheer delight of working with words, creating the perfect fit for each context, and the entire process of translation itself. Add to that the satisfaction of delivering excellent work, and the appreciation of clients, and it all makes for a rewarding day's work…

Ady doesn't really subscribe to a daily routine, particularly as she combines her professional passions with human rights and activism. Among the pressing local issues she helps deal with are education for girls, water access, inequalities in rural areas and the scourge of domestic violence.

Work is mostly from Mondays to Fridays, with the morning hours being the most productive. Weekends are devoted to family concerns, especially her daughter, who is soon to turn five, Saturday mornings are devoted to learning activities with her, focusing on her reading, and the afternoons often involve a trip to a fun part of town. Whatever the day of the week, food is a central focus, with Ady always keen to ensure a healthy variety of fruits, vegetables, whole grains and protein sources, including plenty of home-made pineapple and carrot juice.

While at her desk, her mantra, glued to the wall, reads "Stay focused, work hard and make it happen." Ady loves to lose herself in a quiet world of concentration (not always easy with a noisy church in the neighbourhood), sometimes with music in her headphones, and finding that distractions soon melt away when she gets deep into each text.

Most of her work concerns legal texts and documents on the activities and reports of international organisations, especially within the humanitarian sector. A recent addition to her portfolio is localisation, translating website content for NGOs and businesses, making sure the translation is suitable to the local context. She's also working on her WordPress skills, which she believes will make a significant contribution to her career plans, as well as being in tune with her goal of gaining new skills each year. Most significant in terms of her growth in the industry is the founding of Bolingo Communications and Media Consult, a consultancy she established towards the end of 2019. Bolingo Consult enables her to achieve synergy in relation to her expertise in translation and interpretation, and her experience in communication.




While most of Ady's international contacts have come via ProZ, her client base contains both local and international clients, often gleaned through LinkedIn and participation in networking events and soirées. At these social events, she is a strong believer in explaining to friends, relatives and potential clients about what the role of translator involves, including both how and why we do what we do. And she strives to reach out and work with clients who are sympathetic to the values of our profession, and show understanding and respect for the job.

It all makes for a very satisfactory working life, that goes beyond financial gains to adding value and the joy of a job well done. And it's at this point that Ady quotes Franklin D. Roosevelt: "Happiness is not in the mere possession of money; it lies in the joy of achievement, in the thrill of creative effort".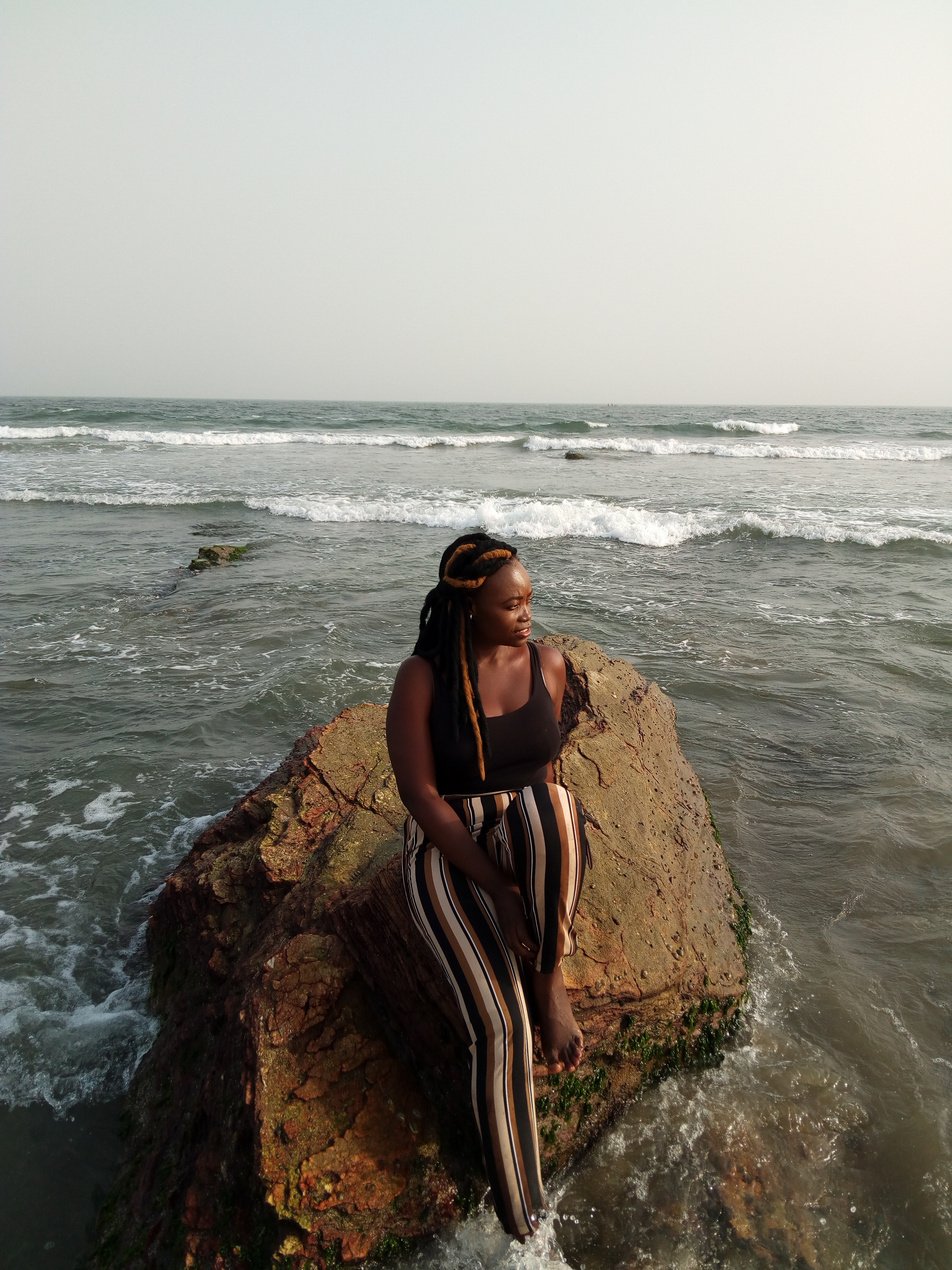 Her ProZ.com profile is: https://www.proz.com/profile/2405278
Translation Postcards are written for ProZ.com by Andrew Morris. To feature, drop him a line at andrewmorris@proz.com
This series captures the different geographical contexts in which translators live, and how a normal working day pans out in each place. The idea is to give an insight into translators and translation around the world.

Previous Translation Postcards