Of all the destinations we've visited in our travelling armchairs, few are more iconic than Paris. The French capital is a global centre for art, fashion, gastronomy and culture, and its landmarks, from the 12th-century Notre-Dame to the Arc de Triomphe and perhaps above all, the Eiffel Tower, are world-famous. Paris is no less renowned for its museums, luxury goods, booksellers along the Seine, grand 19th-century boulevards, and of course its café culture – there can be few greater pleasures than tucking into a fresh crusty baguette or a delicious croissant with a piping hot café, as you watch the world speed by.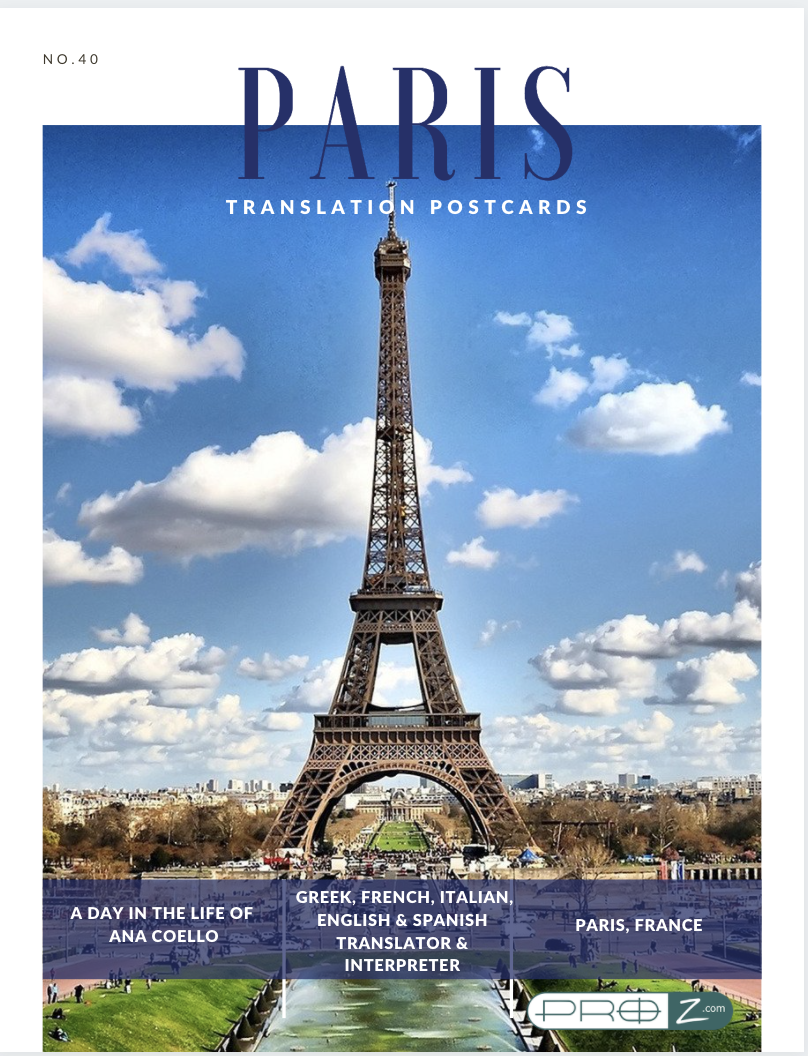 There is architectural beauty on every corner – a festival of elegance, style and sophistication. Even though its waiters are famously rude and the Parisians themselves often brusque and clipped, it's hard not to fall in love at first sight with the City of Light. In fact that nickname is less a reference to the sparkling sunbeams hitting the honey-coloured buildings than to its leading role in the Age of Enlightenment and its pioneering use of gas street lighting on a grand scale on its boulevards and monuments.
The Enlightenment was of course merely one episode in a 2,000-year-old palimpsest – from the city's first mention by Julius Caesar (who wrote of Luteciam Parisiorum – a reference to the Gallic Parisii tribe) to today's teeming modern multicultural reality. A canvas peopled by kings, emperors, rebels and presidents, crowded with palaces, revolutions, and invasions, celebrated in painting, literature and music down the centuries, and now home to people from every corner of the planet.

So much to see, so much to take in, so little time. At least that has been the experience of Ana Coello, a multilingual Spanish conference interpreter, marketing translator and content creator from Madrid, whose working languages are French, English, Greek and Italian. But inevitably, when you arrive in a new place, as Ana did three years ago, you bring your past with you, and your experience of the city is above all else a reflection of who you are.
It's no surprise therefore that Ana's favourite haunts include a noisy Greek café to the north of the city. Because before coming to Paris, she spent 6 years living in Greece, having decided on a whim that she needed to add one of the "fringe" EU languages to her collection. A child of the Mediterranean, born in Mallorca, it was out of the question that she would travel to the northern climes of Estonia or Finland. Her choice therefore fell on Greece, where she started out as an au pair, intending to stay just a year. But in that short time she found a job, began studying the language and working on translations, and one year suddenly turned into half a dozen. During that time she fell in love with Greek, achieved C2 level, and is now totally at home and fluent in the language. More so even than in English, she says, even though her fluency and accent in the latter are impressive enough.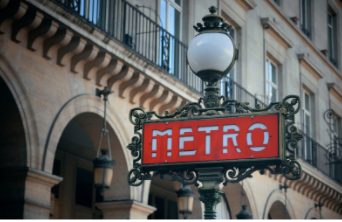 In fact, the laid-back, friendly nature of Athens, where people would routinely help you out on the street if ever you looked a bit lost, meant that busy Paris at first seemed rather cold and unwelcoming by comparison, not to mention prohibitively expensive. Happily, those first impressions faded as Ana settled in and made friends with many of her fellow students on her Master's course. As in any major world city, it's not so easy to make acquaintance of genuine locals – if such people actually exist – so you end up enjoying an international group of friends, including Russians, Chinese, Taiwanese and of course Greeks.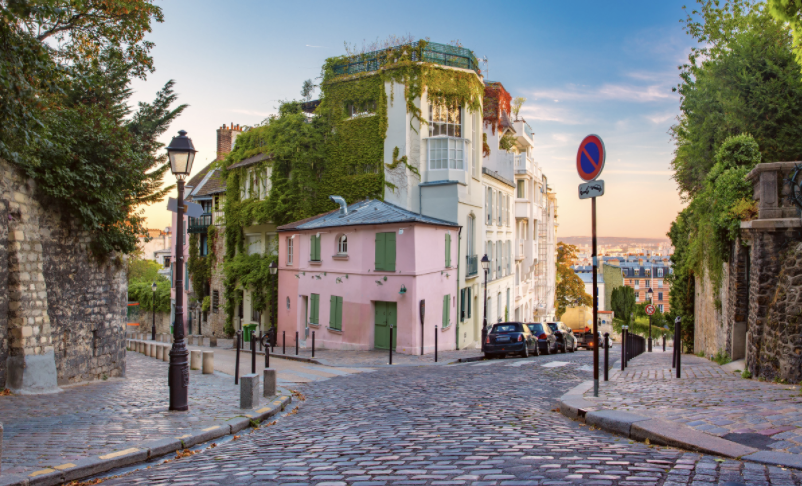 Finding somewhere to live in Paris is no easy quest either. Ana chose the calm of La Motte Picquet in the 15th arrondissement – not far in fact from the Eiffel Tower – where she and a cat occupy a bijou 29m2 apartment (the tiny balcony was a lifesaver during the lockdown). An unflustered residential area, with few bars or cafés, it's nevertheless close to all the places Ana needs, and enables her to cycle just about everywhere – a godsend in a city not unfamiliar with transport strikes.
Ana's professional journey dates back to her BA in Translation and Interpreting in Spain, which came to an end in 2011. The move to Greece followed on immediately from that, and while there she established a name for herself as a translator and interpreter and joined ProZ. Having first decided to become a translator when she was 15, Ana was keen to learn more and deepen her knowledge, and so she decided to head for Paris, studying Conference Interpreting at the École Supérieure d'Interprètes et Traducteurs. The aim? To reach a new level and acquire new clients. Once she had settled in, and got to know the city, Ana embarked on the freelance life, and hasn't looked back since, despite the obvious challenges thrown up by COVID, including a return to live in her family home in Madrid for several months.
Ana's passion for translation stems from looking at her final versions of each text and seeing them as her own creations. The sense of helping people understand content which would otherwise be unintelligible is priceless. She loves playing with words, correcting everyone in Spanish (an occupational hazard for which she apologises profusely to all her friends) and even the insomnia brought on by the familiar search for the perfect term. Or worse still, waking up with a lurch in the middle of the night because that same term just popped into your mind.
Her day begins around 9.30 or even 10 in the morning (Ana is more owl than lark) but might easily finish around 7 or 8pm. Her work is dominated by three main areas: legal translations as a sworn translator from French to Spanish, marketing translations and tourism – the latter particularly connected to her experience in Greece, and subtitling, mostly documentaries or sundry TV programmes. And in a bid to extend her skillset, she's also recently branched into copywriting.
Most of Ana's clients are international agencies. The main challenges she faces at this stage in her career are those that preoccupy most freelancers – creating a stable income, maintaining a healthy discipline when it comes to working hours (avoiding all-nighters and learning how to switch off, for example) and the fact that many people still do not understand what freelancing means – a particular challenge in the family environment.
Despite an addiction to coffee, her diet is resolutely healthy and Mediterranean, and her worst excesses are fairly harmless: lots of bread with grated tomato, olives and crisps.
The weekends are mostly devoted to time off, walking around the city (lockdown permitting) or meeting friends for a coffee. Simple pleasures. Given the times we live in, Ana has also taken advantage of the restrictions to study digital marketing, work on a new website and engage in more marketing activities. The plethora of online conferences, events, webinars and resources for translators have conspired to fill up what free time remains, leaving her pining for 36-hour days.
Still young, Ana has already enjoyed a multicultural, multi-faceted polyglot journey, and there's much ahead left to be discovered. To sum up the excitement, challenge and wonder of that endlessly unfolding Odyssey, Ana cites her favourite verse from the poem Ithaca by the Greek author Constantine P Cavafy – a work inspired by Homer, which charts the human odyssey through life:
"As you set out on your journey to Ithaca,
pray that the road is long,
full of adventure, full of discovery."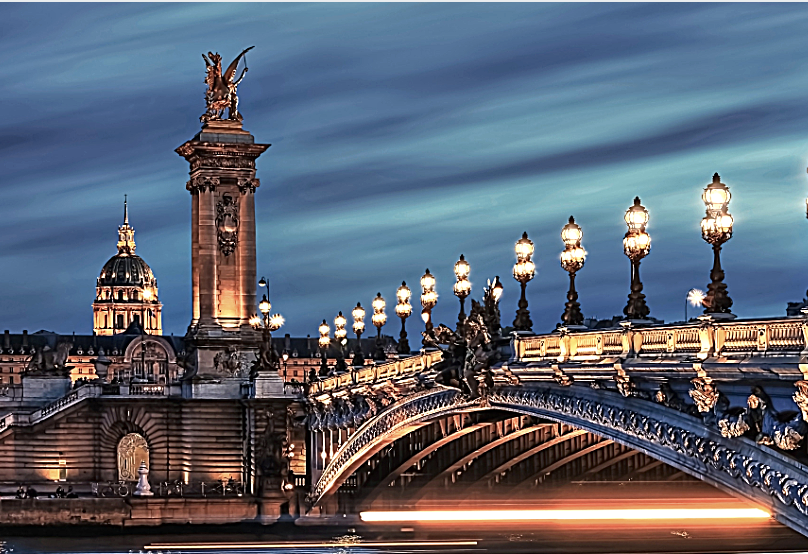 Ana's ProZ.com profile is: https://www.proz.com/profile/2049847

Translation Postcards are written for ProZ.com by Andrew Morris. To feature, drop him a line at andrewmorris@proz.com
This series captures the different geographical contexts in which translators live, and how a normal working day pans out in each place. The idea is to give an insight into translators and translation around the world.

Previous Translation Postcards