A translator with a cat is nothing new. Or a dog. Even a couple of each. But it's safe to say that providing a loving home to a mix of no fewer than thirty-two stray animals is pretty remarkable by any standard. And indeed, it's not all that's fascinating about German and English translator Christine Strobel.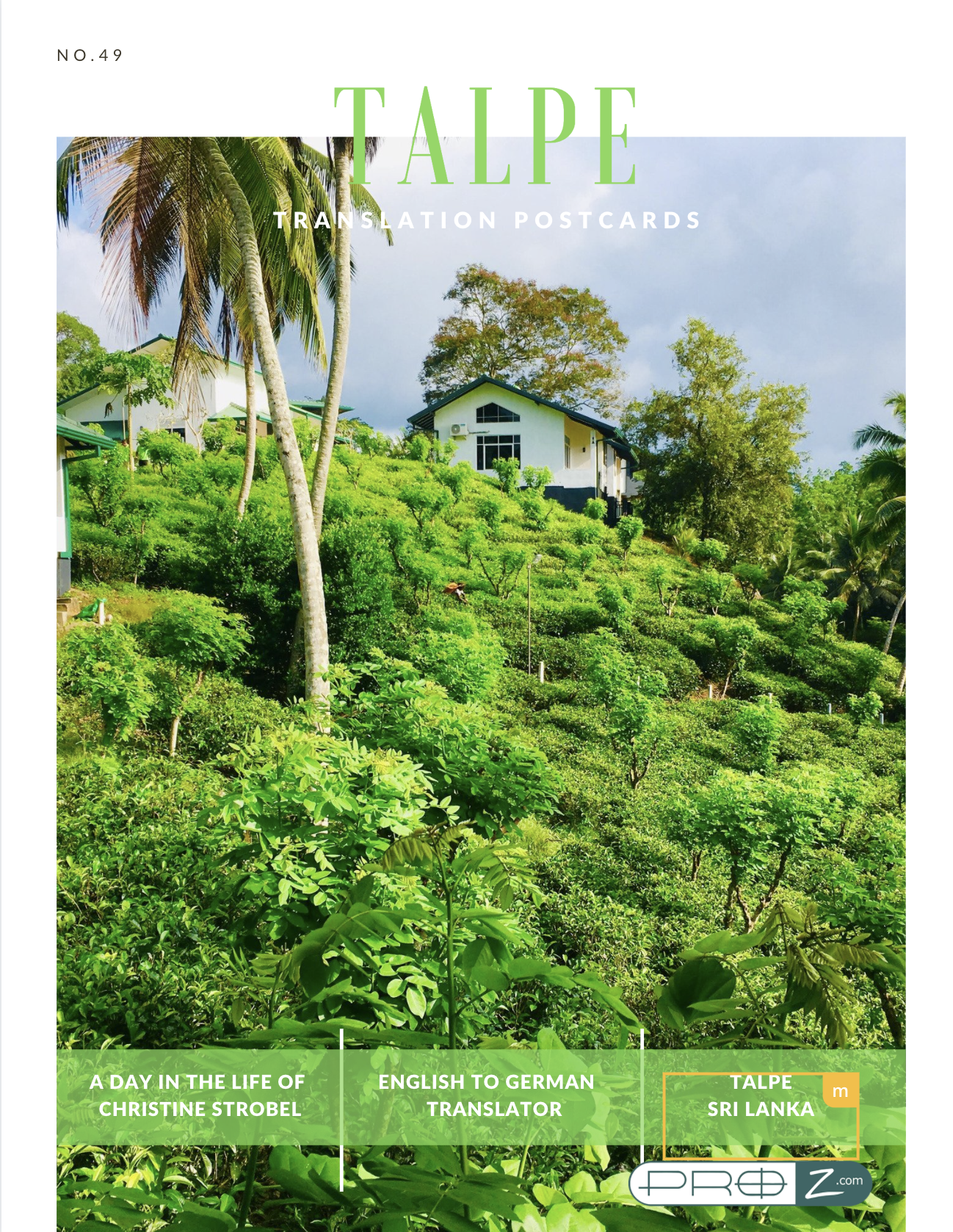 Take for example, her adopted home in a village in Sri Lanka – quite a cultural leap from her roots in Germany. South Asia is an assault on the senses – everything is brighter, louder and closer, and the island formerly known as Ceylon is no exception. It's a place with an absolute fear of silence – a symphony (some might say cacophony) of pots banging, radios blaring, trucks thundering past and scaring pedestrians witless, tuktuks beeping their incessant horns, and people shouting. Add to that the chanting from temples, vehicles megaphoning their public messages and the TVs on buses that are so loud that the seats vibrate, and you get the picture. And that's just one of the five senses…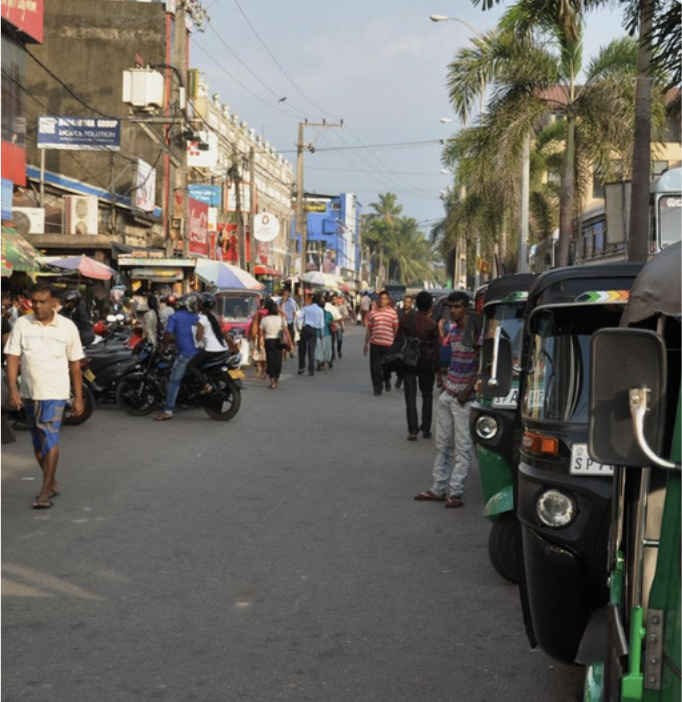 The olfactory challenge is just as daunting – from mouth-watering aromas wafting out of kitchens to burning leaves, and from pungent roadside refuse to blue exhaust fumes hanging in the humid air. Meanwhile, the natural world is an explosion of colour, dominated by the ubiquitous green of lush vegetation. Then there's the thousand hues on the streets, including the bright sarees worn by women milling among the ever-present throng – a nightmare in terms of social distancing of course.
The journey to her latest home was a roundabout one. After a career in animation production, which involved 8 years in the UK (which explains her utterly flawless English), Christine also had year-long postings in Mumbai, Singapore, Seoul, Jerusalem and Luxembourg, besides spending a few years in Hyderabad in India. Having discovered the benefits of ayurvedic medicine during her stay on the subcontinent, she booked her elderly Mum into an ayurvedic centre in Sri Lanka for a health programme. That was followed by a visit in her own right, staying at a special hotel catering almost exclusively to Germans. When she noticed the communication gaps between the hosts and young tourist visitors, she stepped in to translate, and a whole world opened up.
A year later, during a particularly stressful project, on a rainy afternoon in London, she fired off an email to the hotel on the off-chance that they might require more regular translations, and the response was immediate – and positive.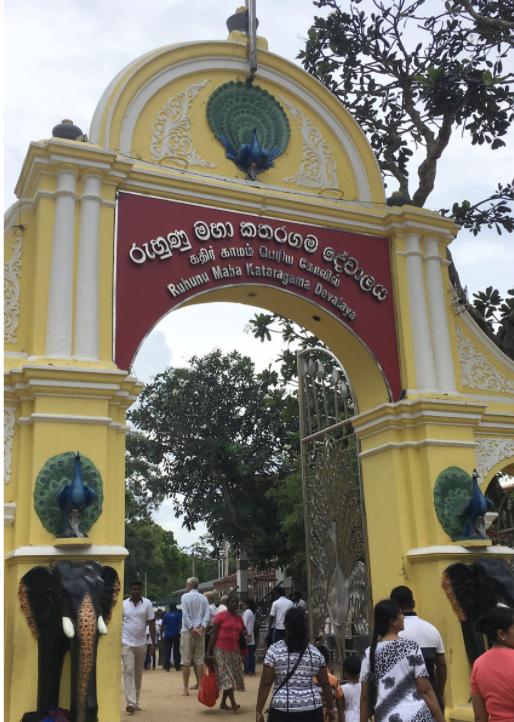 But that hotel experience was far from being Christine's first encounter with the joys of translation. For that we need to rewind over 30 years. She'd recommended "The Catcher in the Rye" as a seminal novel to one of her friends. It was only on noting with surprise their lukewarm reaction that she looked into the German translation, which was fusty and unappealing. That lit a spark and excited an interest that has continued unabated to this day. An MA in Literature followed, with a focus on literary translation, which led to a chance to work on a new edition of short stories by Samuel Beckett. While still at university, she also had the opportunity to work on scripts and post-production scripts. The prospect of a solitary life as a full-time translator held little appeal back then, and so she opted for animation and visual FX, with translation very much a sideline. It was that specialism that took Christine for the first time to Asia, where much of worldwide animation is outsourced because of lower manpower costs.
That leads us back to Sri Lanka, where Christine realized it was possible for a single woman to live quite happily, despite the daily challenges. Having become aware of the harrowing plight of stray animals while in India, one of her key decisions in undertaking the move was to adopt a few of her own in her new home. While her first job in Sri Lanka was a Guest Relations Officer at the Ayurvedic hotel, the tourism industry took a hit because of COVID, and the decision to turn to full-time translation suddenly seemed obvious.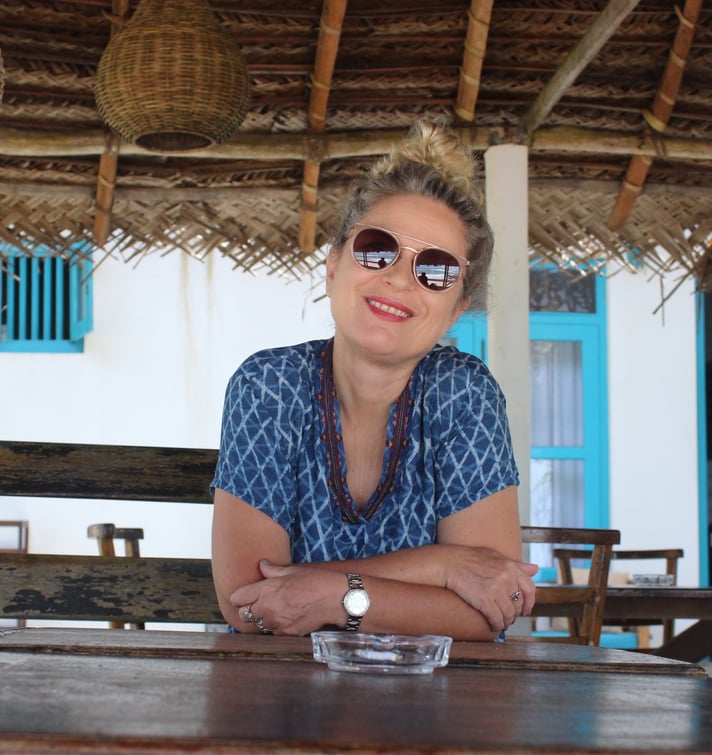 Needing to build a client base – and fast – Christine joined ProZ.com in 2017 and found it an incredibly useful resource. A few subtitling software packages and umpteen tests later, she found a few agencies on the platform, with whom she's enjoyed a happy working relationship ever since. Like so many translators, she relishes the freedom of working from home, and on her own schedule – plus the variety of course, when an average week might contain texts about Sumo wrestling, navigating an ocean crossing or the finer points of etiquette of a fictional imperial court. The texts themselves also range from concepts and synopses to scripts and meta data for films and TV series. Other agency requests extend to marketing materials, company newsletters, corporate videos and travel content – so there's never a moment of boredom.
All Christine's clients are international, apart from yet another local ayurvedic hotel, for whom she manages the website and all their translation in both directions. Then there are several direct clients, mostly from the German animation sector she knows so well.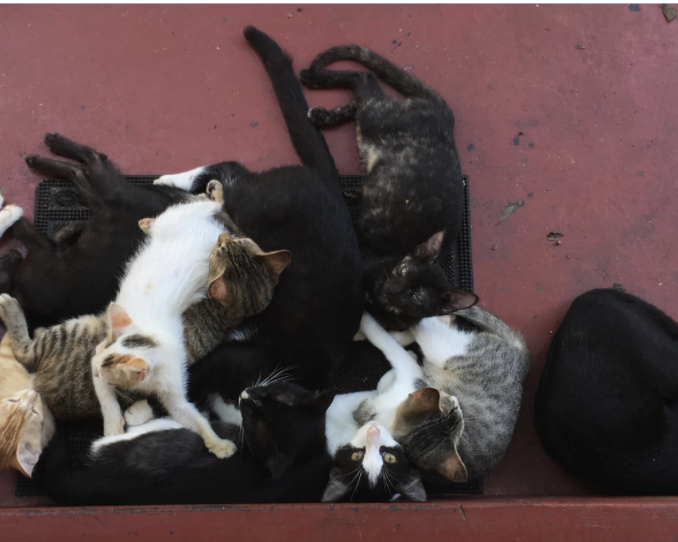 All that accounts for 5 days a week, with short breaks each day, but Christine's life away from her screens is just as busy. She shares her home with her mother, who is 85 and ailing, and of course the entire menagerie of animals. The latter get fed at 8.00 each morning, and only then is it time for the human breakfast. In fact, every visit to the kitchen gets divided up into cooking various kinds of food, depending on whether it's destined for people or the small army of strays…
The human breakfasts tend towards the European, but a couple of times a week there's the Sri Lankan option, from green soups with coconut milk and curry leaves to crepes with soft boiled eggs – delicious with fresh avocado. Lunchtimes are devoted to Sri Lankan rice and curry – not the entire range of dishes, but a couple, with only one or two meals a week featuring fish or meat, in keeping with ayurvedic principles.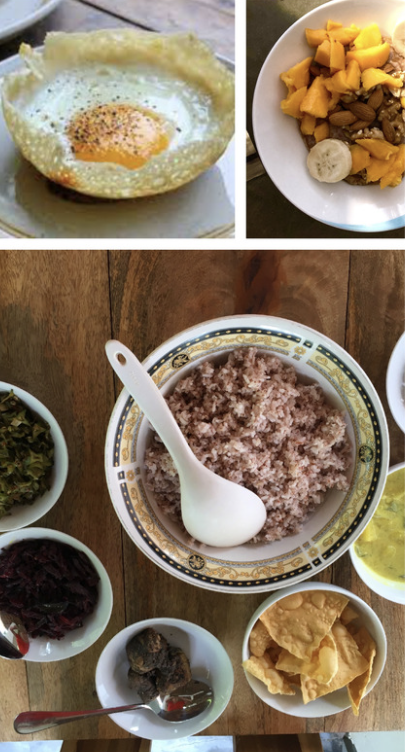 In fine British tradition, there's a proper tea-time, with biscuits and the occasional cake, while the evening meal is an international smorgasbord, with dishes that range from Vietnamese to Thai.


Weekends may involve a walk on the beach or a dip in the ocean. Jealous yet? But of course nothing on the island works like clockwork – at least twice a week something pops up to unsettle the routine, from long power or water cuts to the sudden presence of monitor lizards in the garden (which need to be saved from the dogs), the odd snake or scorpion, and emergency vet visits. Flexibility and patience are clearly watchwords in this part of the world. The power outages affect the Internet of course, and so two routers from different telecommunications providers, a mobile internet dongle and a back-up power bank are all de rigueur. But even those can fall victim to lightning, and so need to be turned off during the frequent storms of the monsoon season. The upside of all this is that Christine is extremely disciplined, and always aims to finish her work way before the deadline, just to be on the safe side.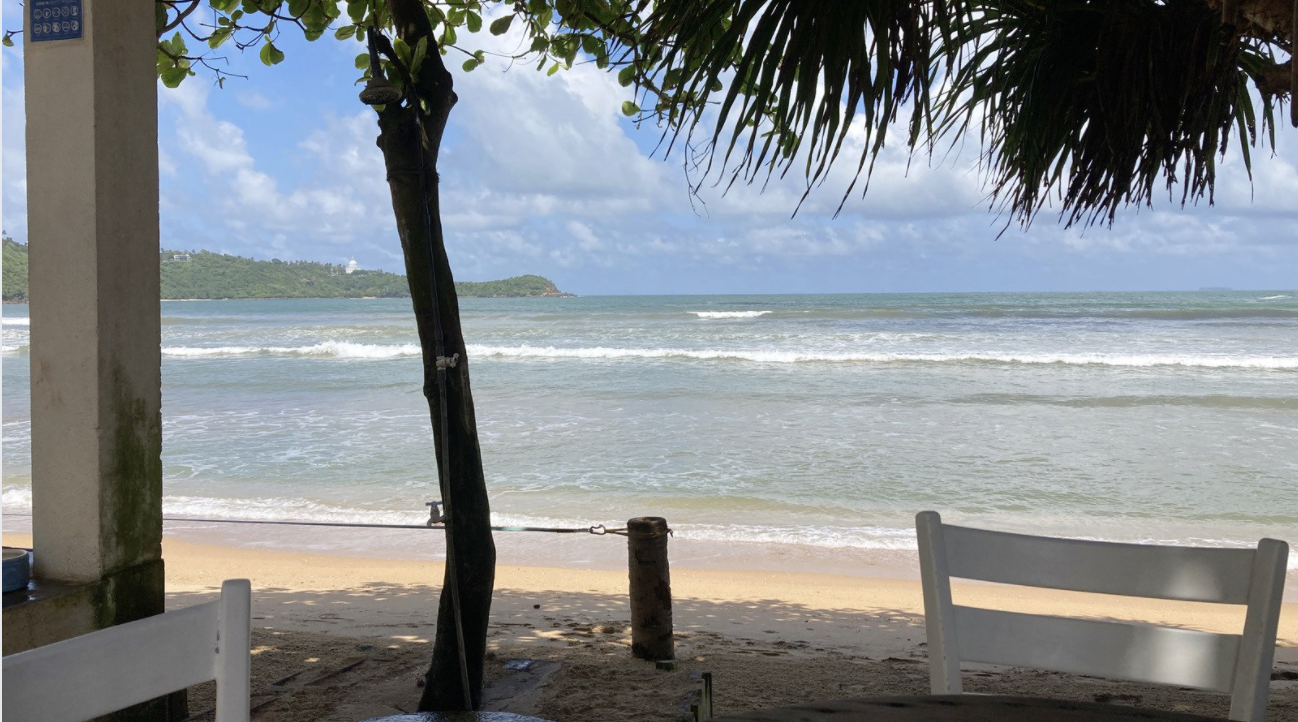 Another challenge is keeping abreast of changes in both source and target languages, in a country where neither dominate… and avoiding the trap of adopting local variants of English – in this case the notorious "Singlish".
All of which is enough to keep Christine mindful of a quote that chimes perfectly with the local lifestyle and its Buddhist-tinged culture: "Yesterday is history, tomorrow is a mystery, and today is a gift––that is why it is called the present."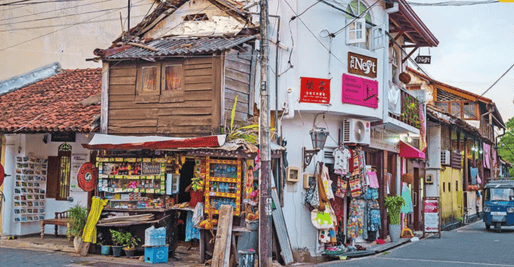 Christine's ProZ.com profile is: https://www.proz.com/profile/2474609

Translation Postcards are written for ProZ.com by Andrew Morris. To feature, drop him a line at andrewmorris@proz.com
This series captures the different geographical contexts in which translators live, and how a normal working day pans out in each place. The idea is to give an insight into translators and translation around the world.

Previous Translation Postcards