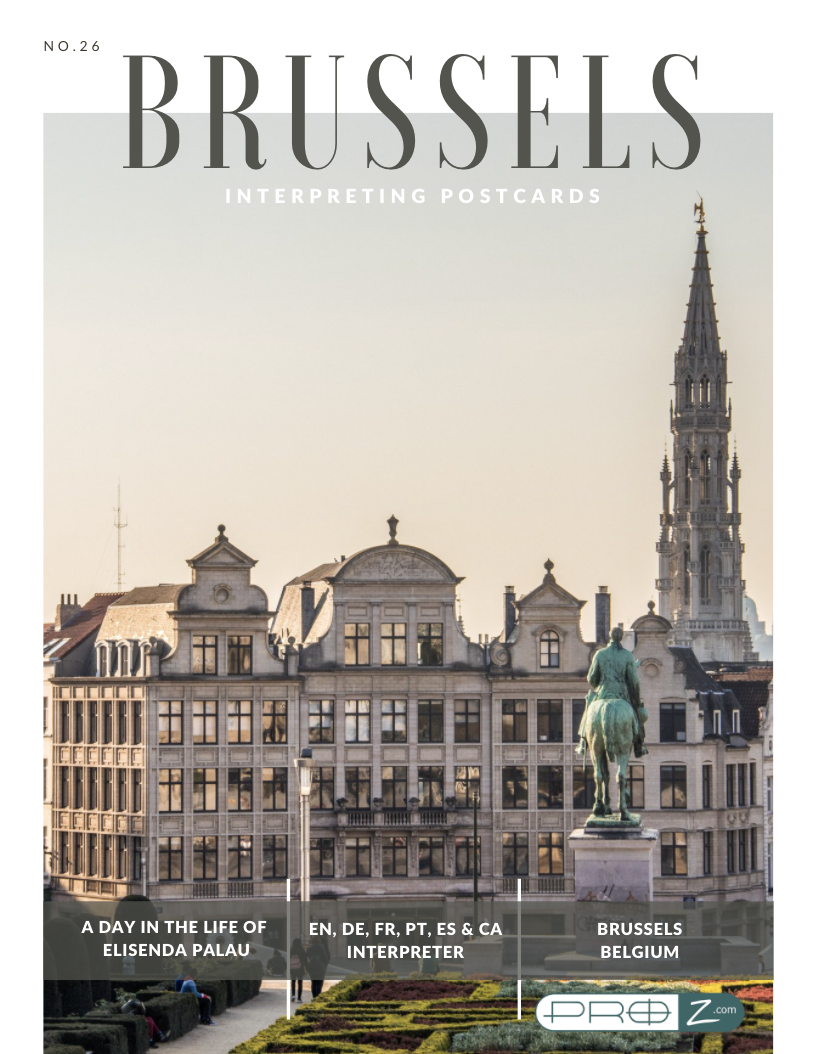 It wasn
'
t an easy beginning. When
Elisenda Palau
set out from her native Barcelona for Brussels in March 2019, the first things she noticed were the aggressive driving,
the grey sky and the rain splashing against the slate-coloured pavements – a far cry from the early Mediterranean spring she
'
d left behind.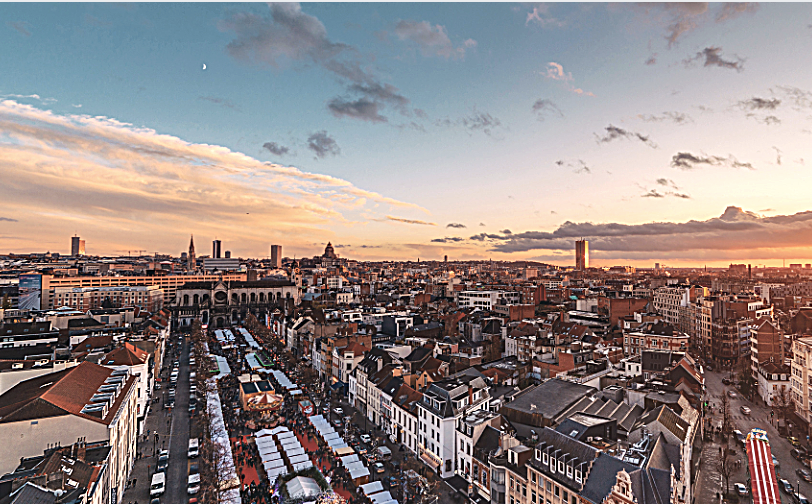 But such first impressions soon fade, and these were replaced by a medley of little delights that soon saw her fall in love with her adoptive city. The book posts where complete strangers turn up to exchange reading materials, the edible goodies from waffles to mussels and frites" and from chocolate to beer, the architecture and frescoes with their subtle shapes and colours, the lush parks and tranquil lakes, the constant plashing of fountains and the bustling flea markets. World famous sites such as the city's majestic Grand-Place and the Atomium complete the picture, as well as a plethora of art galleries and museums – this was after all home to René Magritte.

Then there's the sheer diversity of cultures and human landscapes within this most multicultural of cities, where about a significant proportion of the entire population of 1200000 are non-Belgian. Most importantly of all, it's a dog-friendly place, which is a godsend when you have a four-legged friend named Kaiku in tow. And in the unlikely event you get bored of all that, the historic cities of Ghent, Bruges and Antwerp are all just a short train ride away.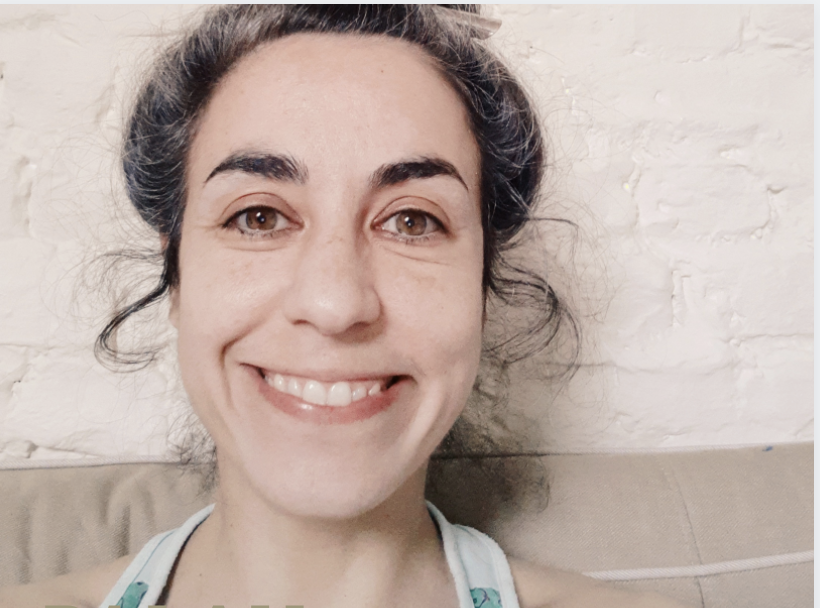 Elisenda's original career as a dancer saw her wind up in Germany, where she first embarked on a serious love affair with words. A fluent speaker of several languages (see the cover picture, and then add decent levels in Greek and Dutch for good measure), she applied the same choreographic touch to dancing between languages as she had to her movements. She also found she was able to flit just as easily between roles, trying her hand at translating, language teaching and interpreting.

On her return to Barcelona, Elisenda continued not only to teach English, History and Economics but also to interpret, including on yoga retreats, some of which took place in other countries. A fitting subject as she is also a yoga teacher qualified to instruct in both Europe and North America. Translation began to play a secondary role and in the end interpreting emerged a clear winner ahead of its competitors, leading to the completion of a Master's Degree in 2015. Given that she had both German and Portuguese in her combination, she was advised by many that she had the perfect profile for European Institutions and that she should therefore set her sights on Brussels. At first she resisted, reluctant to abandon her beloved Barcelona, and a happy combination of interpreting for the private sector and the yoga world, apart from leading yoga practice and philosophy workshops and providing linguistic services for a Postgraduate International Dance Programme Degree.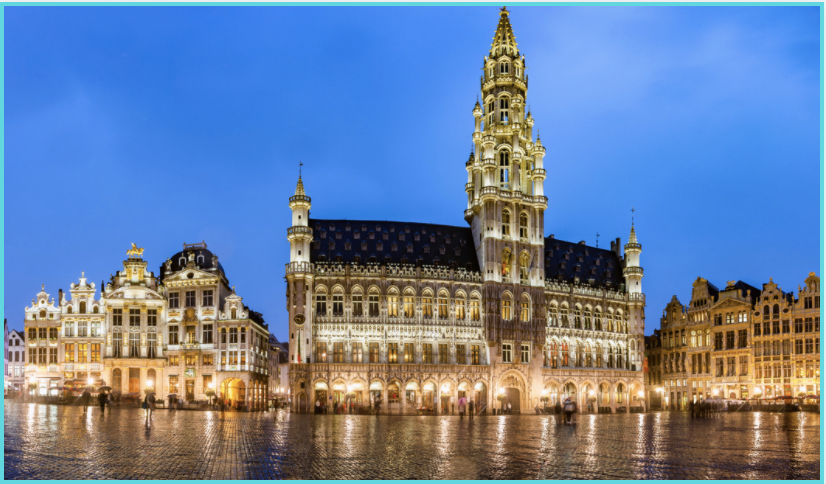 But there was also the glamorous lure of working at the UN in Geneva, where Elisenda ended up doing a few gigs, alongside an internship at the ILO. Her plan was in fact to relocate permanently to Geneva… but then life got in the way, in the unlikely shape of an internship at an International Peasant Organisation. The work was both interesting and important, and as one of her objectives was to improve her French, it came at just the right time. One job led to another, with opportunities opening up in various branches of the European Commission, amongst other clients, and a chance to use both her German and Portuguese. She began to love the city and decided to stay, taking on a Master's in Gender Studies – but this time in French.

Everything was going swimmingly until COVID hit. But after a brief period of readjustment, for someone as nimble and agile as Elisenda, that merely provided an impetus to get into Remote Simultaneous Interpreting (RSI). She became technically equipped and reasonably savvy along the way – to such an extent that it now provides her main source of income. Even so, hybrid events are still being occasionally held – providing a welcome return to the interpreting booth.

Just like Geneva and New York, Brussels is the place to be for an interpreter, with a huge mix of local and international clients. The city may be officially bilingual in French and Dutch (while German also enjoys official status in Belgium), but once you step outside those combinations, everyone needs interpreters at some point or other… That's the upside. The downside is that this is no secret, so the place is completely overrun with interpreters.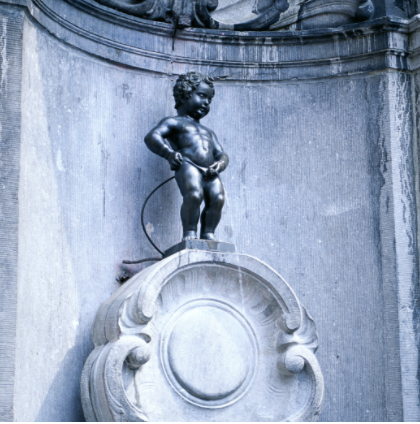 RSI is already changing the landscape and might continue to do so in the future. What does it entail? Investing in equipment, learning and dealing with various technical, sound, and internet issues, while being exposed to interpreting fatigue and acoustic shock. The implications? A significant investment of time, energy and money. Yet paradoxically, rates are having a bumpy ride right now, even though most clients have been saving on travel, accommodation and living expenses.


The downward trend is caused both by agencies' intent on high-volume, low-quality work (sound familiar?) and by inexperienced interpreters who will do anything for a gig. That in turn produces a knock-on effect on their more seasoned colleagues, who are faced with the same high cost of living as before. Elisenda suggests a collective open conversation would be of benefit to all, as well as a commitment to commonly agreed standards. But issues such as these are always likely to spark controversy, just as they are in the world of translation.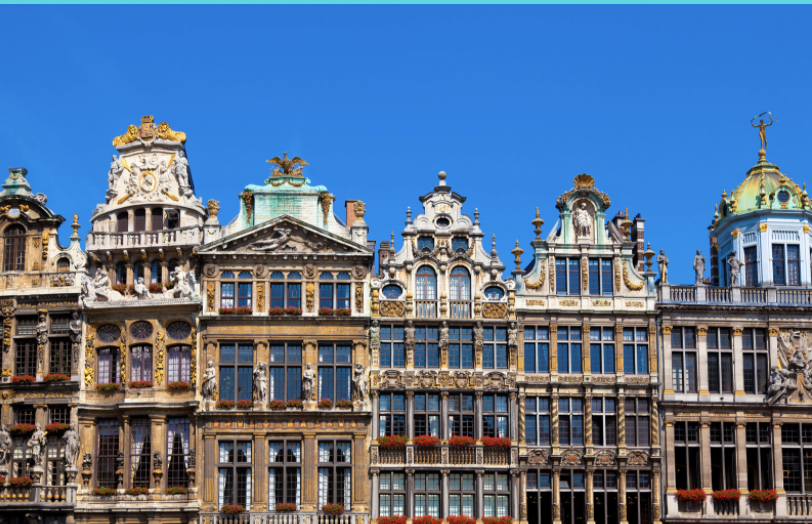 In interpreting – traditionally a highly competitive field – cliques, clusters and a sort of omertà can make it had to break in, especially if, like Elisenda, you favour a collaborative approach based on weird ideas such as kindness. Unfortunately that can be mistaken for weakness, just as being outspoken can be misread as being problematic. Nevertheless, in negotiating her way through what can be a minefield, her personal preference is for a cordial atmosphere both in the booth and with her colleagues in general.


The day begins early in Elisenda's world, often at 5.30 am, with a coffee, followed on most days by yoga practice, and occasionally interspersed with not one but two hefty breakfasts. The rest of the morning is devoted to the computer, news, emails, the ProZ.com group, job applications and these days her dissertation. All while baking bread – steamed in the Asian style, as there's no oven. Work is then only interrupted by an early lunch – early if you're Catalan that is, but totally normal if you're a German, for example. Cooking is a pleasure, with fresh produce from the local market, mostly Mediterranean fare and vegetarian dishes. Then it's back to reading, writing or researching, with occasional breaks for social networks, the odd telephone call, and an occasional nap. And to round off the working day, there's a walk with Kaiku of course…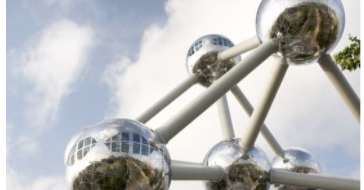 At times when the city hubbub is all a bit too much, there are beautiful bike rides to the surrounding woods and villages, all within ten km or so. In pre-Covid days, al fresco lunches with friends (rain permitting) or theatre plays also brightened up the week, as well as cultural events of all kinds. Not forgetting the pleasure of meeting colleagues for a drink, or beers with peers".


Let's hope we can all return to such delights in the not-too-distant future.


Her ProZ.com profile is: https://www.proz.com/interpreter/2543257
Translation Postcards are written for ProZ.com by Andrew Morris. To feature, drop him a line at andrewmorris@proz.com
This series captures the different geographical contexts in which translators live, and how a normal working day pans out in each place. The idea is to give an insight into translators and translation around the world.

Previous Translation Postcards