The first thing that hits you is the colour. There's just so much of it about. Just imagine: one day you wake up and suddenly realise your house or business would look better in lime green and shocking pink. Well, there's nothing stopping you. Meanwhile in this kaleidoscopic town, the kerbs are painted yellow, red, green and blue to denote different parking zones. It's quite a shock if you've just arrived from grey Brittany in the northwest of France, where your parents had an alpaca farm. But we're getting ahead of ourselves…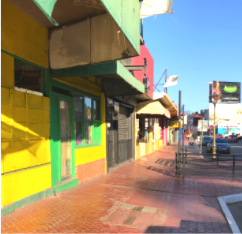 Then there's the music emanating from every bar and restaurant, often in the form of mariachi bands roaming between tables and singing in return for a small fee. It's an endearing novelty at first, but after a while seems less ideal as a soundtrack for that romantic tête-à-tête…
And did we mention the food? There's a constant aroma of Mexican street fare in the air, especially fish tacos (the local speciality). If fish doesn't tickle your fancy, try your tacos with asada (grilled beef) or adobada (pork marinated in a hot chilli mixture) or cabeza (cow's head), which offers you the delicate choice of eye, ear, cheek or brains. Wherever you go, food is plentiful: a house party for five feeds thirty. And don't forget your itacate (party leftovers) when you leave! So you might as well forget about going on that diet…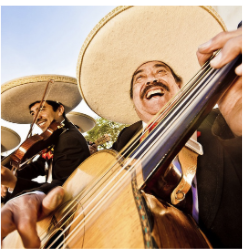 And to accompany all that feasting, the region is a leading producer of wine in Mexico, with over 100 wineries in the area, all offering tasting and tours, and some even now offering accommodation for weekend getaways.
Ensenada, an hour's drive south of the US border in Baja California, is a small Mexican town, with a huge national flag fluttering over the harbour. There's always something going on, especially at weekends, when the town fills with throngs of partying Americans lapping up the more permissive atmosphere.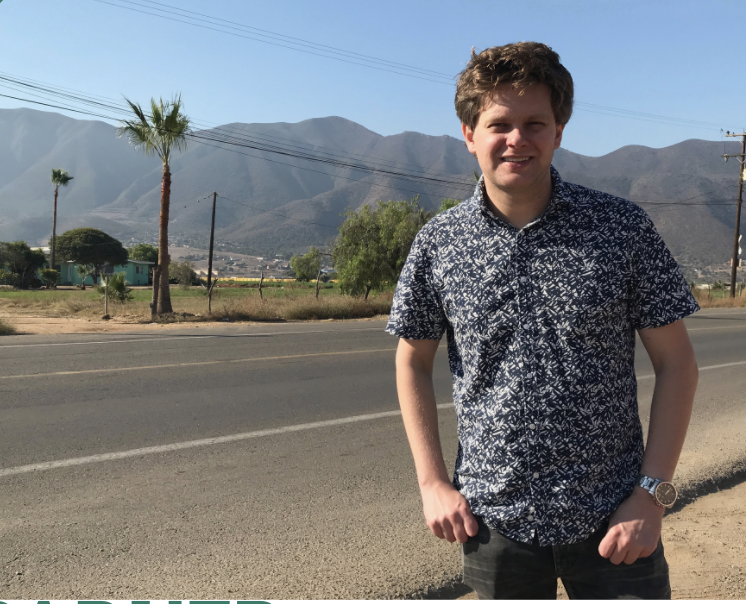 It's home to Joshua Parker, who moved here in 2008, aged 19, to pursue his tertiary education in a country where it was more economically viable. He did so entirely in Spanish, before completing a master's degree from Spain.

Born in Leicestershire, Joshua spent his early years in England, until his parents bought that Breton farmhouse, meaning that most of his secondary education was in French. But then he met a girl from Ensenada and… well, you know the rest.


His interest in translation began in those teenage years, when he was often called upon to help his parents navigate the labyrinth of French bureaucracy. Later, while studying for his degree, he sidelined as a French teacher but also took on the occasional translation project. Over time business grew, so he edged out of teaching, and now has 3 or 4 years' full-time experience as a freelance translator.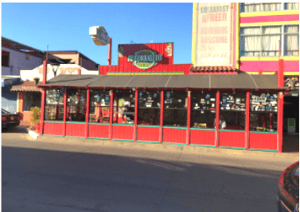 Joshua joined ProZ.com in 2016 and has more than recouped his investment in the years since through repeat clients. He recently became a certified PRO. Above all though, he uses his profile as a shop window, and regularly visits KudoZ and the forums.
Like so many translators, Joshua loves the discoveries and learning each new assignment brings. At school he was that weird kid that got encyclopaedias for Christmas and has always been not just an avid reader but a keen writer too. As a child he wrote several novels, frequently involving aliens and trips to other planets…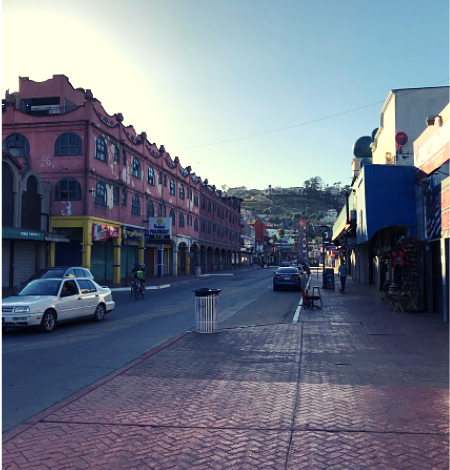 You're beginning to see why translation is a perfect match.
After a breakfast looking out to sea, Joshua spends most of the day in front of his computer, with no particular routine. It all depends on the workload – some days involve just a few hours, while others can go on late into the evening. His work mostly falls into three categories: legal & financial documents, research papers – mainly in the social sciences – and NGO articles.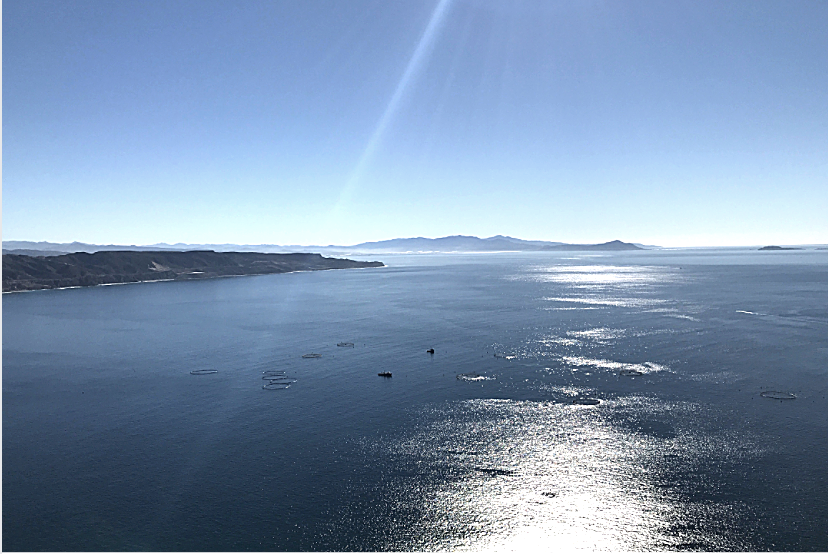 Lunch is often an eat-out affair and involves picking something up from one of the abundant eateries around. Joshua's favourites include birria (a spicy beef stew), carne en su jugo (a beef broth with bacon), and pozole (pork stew with hominy). Pretty much everything has chilli in it, and tortillas, lime, onion, coriander (cilantro), and avocado are ubiquitous. He's quite Mexican in his eating habits, but still enjoys fish and chips every once in a while.
Meanwhile, weekends frequently involve trips out to the wine valley for a drink and meal, or a visit to one of the many restaurants in town. Trips to San Diego in the US are another treat, but the wait at the border can be anything between two and seven hours, which somewhat curbs the enthusiasm…
Enjoyable as it sounds, life in Ensenada is not without its challenges. Insecurity and crime are problems – Joshua's flat was broken into last year when he was away at a translation conference, and the burglars lifted everything, including his sound system, TV, some money, his computer, a toolbox, clothes and even his aftershave! It's easy to understand why he's still slightly nervous about his possessions…


The informal economy is another issue, with many people, including translators, working "off the books". To claim an expense a receipt is not enough; you have to have an official tax-deductible (and traceable) invoice (factura), which many places don't issue, and for those that do, the system seems to be "down" remarkably often, meaning they're "only accepting cash for the time being". There's also the widespread but erroneous belief that not issuing a "factura" exempts you from tax, so many clients expect not to be charged VAT. Add to that a context of rampant corruption, and admin can get complicated.
Establishing rates is also tricky, as his work serves both the U.S. and Mexican markets, with a huge disparity between the two: the minimum wage in California is $12 an hour, as against $8 per day in Mexico. And then there's the massive economic gap within each country. Some translators are said to work for less than $10 a day, although other clients are willing and able to pay top dollar. Many of Joshua's clients are in the USA, as Mexican rates often simply don't stack up: Mexican agencies commonly offer around $0.015 per word…
Water shortages can be an issue too, although at least the electricity and Internet supply is fine.
But none of this gets Joshua down for long. Bouncing back seems to be a speciality for this dynamic and resilient translator, which chimes perfectly with his favourite Mexican saying: Camarón que se duerme se lo lleva la corriente (literally "A sleeping shrimp is swept away by the current", but more colloquially, "You snooze you lose").
Better still is the local Ensenada variant:
Camarón que se duerme se lo comen en taco
. (A sleeping shrimp gets eaten in a taco!)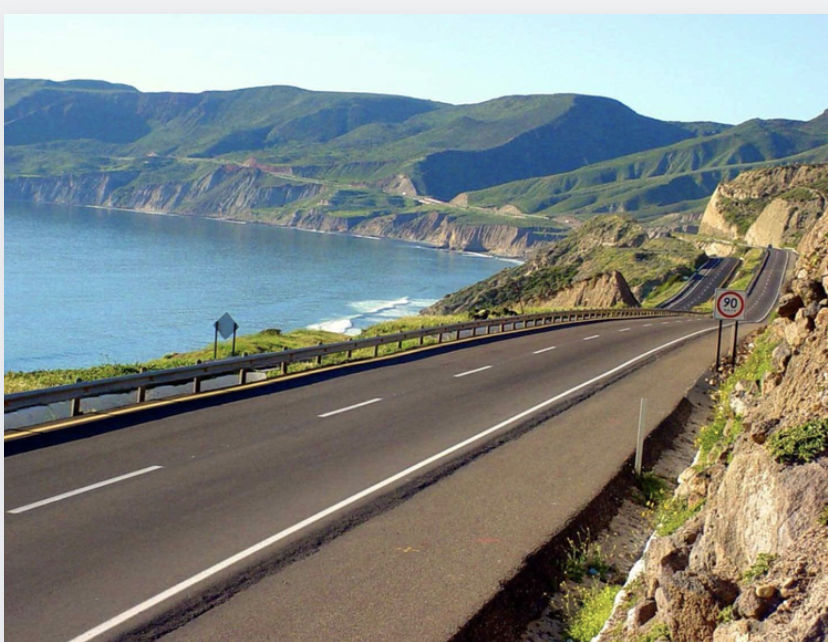 His ProZ.com profile is: https://www.proz.com/profile/2189464
Translation Postcards are written for ProZ.com by Andrew Morris. To feature, drop him a line at andrewmorris@proz.com
This series captures the different geographical contexts in which translators live, and how a normal working day pans out in each place. The idea is to give an insight into translators and translation around the world.

Previous Translation Postcards