Long before it became a package-holiday destination, or the darling of the low-cost weekend-break generation, the island of Mallorca was known as a favourite summer getaway for royalty, as well as a splendid refuge for artists, writers and musicians in search of inspiration. Golden and turquoise coastlines, magnificent mountain views and rolling hills dotted with vineyards, almond, olive and citrus groves. Away from the glamour of the beaches, the rural backwaters are full of orange trees and donkeys, small villages and traditional ways of life, folk traditions and religious feast days, bonfires and dancing demons, all under clear Mediterranean skies…

As the name implies It's the largest of the Balearic islands: the word "Mallorca" is derived from the Latin insula maior, which explains the name of its smaller relation, Menorca. First inhabited by the Phoenicians in the 8th century BC, it fell under the sway of Carthage, then Rome, then the Vandals, before coming under attack from Muslim raiders from North Africa, and eventually becoming part of the Emirate of Cordoba. It was reconquered by the Royal House of Aragon in 1229, in union with the House of Castile. This long bellicose history helps explain the profusion of castles, battlements and fortifications on the island…
Today, plenty of foreigners inhabit these shores, but it's a sure bet that few of them have a background similar to that of Ezliana Zainal Abidin, a Malay from the city-state of Singapore. The journey here was a long and winding one, involving a Spanish husband who was working in hospitality and international business. Before going to Asia, he lived some years in Central Europe, then moved on to Singapore. He then took on a job in the Chinese territory of Macau (the "Las Vegas of the East"), before relocating to his hometown in Mallorca, with family bonding in mind, and the prospect of giving their 6-year-old daughter a European experience.

Liana's own career features just as many twists and turns. After starting out as a paramedic specialist with the Singapore government, she returned to further education to train as a paralegal, and spent several years dealing in intellectual property and arbitration.
And then came the move to Paradise, which – despite the obvious attractions – was more challenging than you might think. Not only was 2018 the year of torrential flooding that almost cost her husband his life, it was also quite a culture shock to come from a place with almost zero unemployment and have to set about finding work on the beautiful island. The Malay language not being much in demand on Mallorca, the prospects seemed slim, until one day Liana was approached on LinkedIn by a Spanish start-up preparing to launch a new app on the Asian market, and therefore in need of an English-Malay translator.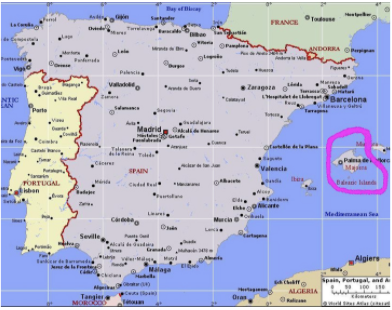 Malay is of course one of four official languages back home in Singapore, alongside Mandarin, English and Tamil. Malays make up 15% of the population, and while the culture tends slightly more towards liberalism than in Malaysia itself, cultural pressure is still a significant daily phenomenon. But Liana is an independent spirit who has always stood her ground. She cites the great German philosopher Nietzsche as one of her sources of inspiration: "The individual has always had to struggle to keep from being overwhelmed by the tribe. If you try it, you will be lonely often and sometimes frightened. But no price is too high to pay for the privilege of owning yourself." Incidentally, her passion for the philosopher is shared by her husband.
Fast forward a few years, and Liana is now a ProZ.com member and an established translator, dealing with a wide range of texts between English and Malay, from marketing materials to YouTube subtitles, operations manuals to technical sheets and websites to PowerPoint presentations, not to mention transcriptions and post-editing work. One of her transcription projects is an AI project, involving audios of religious sermons, film and drama excerpts, lectures and webinars in various Malay variants and accents (e.g. Singaporean, Bruneian and the dialects of Malaysia itself such as Kedah, Kelantan and Pulau Pinang) – all while the life of Mallorca carries on in Spanish and Catalan (or Mallorquí – the local variety of the latter) outside the window. It's difficult to think of a better of example of the ability of the nomadic translator to work anywhere on the planet, cut off from the world, encapsulated in their own mind, absorbed in their own multilingual bubble.
Of course, life is never without its challenges – finding online and offline resources in Malay can be difficult, and it can therefore be hard to keep abreast of the ever-expanding business, IT and medical terminology. Then there is of course the significant time difference between Mallorca and Singapore, but despite these minor difficulties, Liana sees her work as a chance to re-establish her identity as a Malay on a daily basis.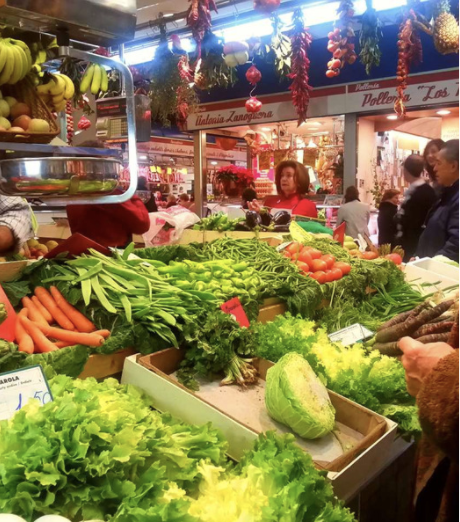 Not surprising perhaps, given the stark contrast in just about every aspect of life between the two places. Singapore is almost entirely built-over, while even the nature parks have a spectacular man-made feel to them, whereas Mallorca has plenty of natural rough terrain, and its towns and cities are much smaller-scale. The days are longer, the heat milder and the two cultures light years apart. Mallorca has a population of just under 900,000 compared to the 5.7 million in Singapore.
The working day begins at 8am with a mug of steaming hot green tea. And then some time before noon, to let off steam after intensive bouts of translation or transcription, Liana will head to the local gym 6 days a week for a two-hour workout. After a copious European-Asian fusion big lunch – the family highlight of the day – it's back to work until 9pm or so, which is of course dinner time in Spain. Things change a little in winter, when temperatures drop and a fluffy fleece blanket and a constant supply of camomile tea come into play. On tough days, there may even be the occasional chocolate treat.
As for most households in Mallorca, weekends are family time, spent either on some gorgeous beach, or rustling up a homecooked paella or barbecue at home…

Once the pandemic moves on, who knows what the future might hold? The couple may travel again after the tourism and hospitality industry shakes itself back into life, as they both enjoy experiencing diverse cultural environments, which would also of course be beneficial for their daughter. But for the time being, the only Malay translator in Mallorca is staying put, happy to form part of a global community of translators who convey meaning from one language to another, and help the world keep turning.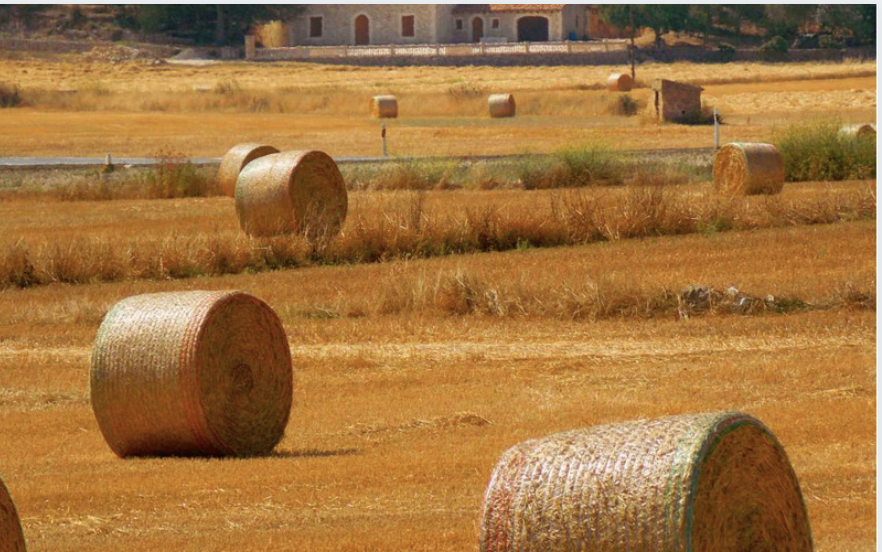 Ezliana's ProZ.com profile is: https://www.proz.com/translator/2774581

Translation Postcards are written for ProZ.com by Andrew Morris. To feature, drop him a line at andrewmorris@proz.com
This series captures the different geographical contexts in which translators live, and how a normal working day pans out in each place. The idea is to give an insight into translators and translation around the world.

Previous Translation Postcards