Many of us are used to the sounds of city life from the moment we wake up. The cars revving, the trundle of the city cleaners, the distant siren and the dog barking. Not to mention the all-night amber haze of streetlamps, the low cloud of light pollution obscuring the stars, and the lingering smell of petrol fumes…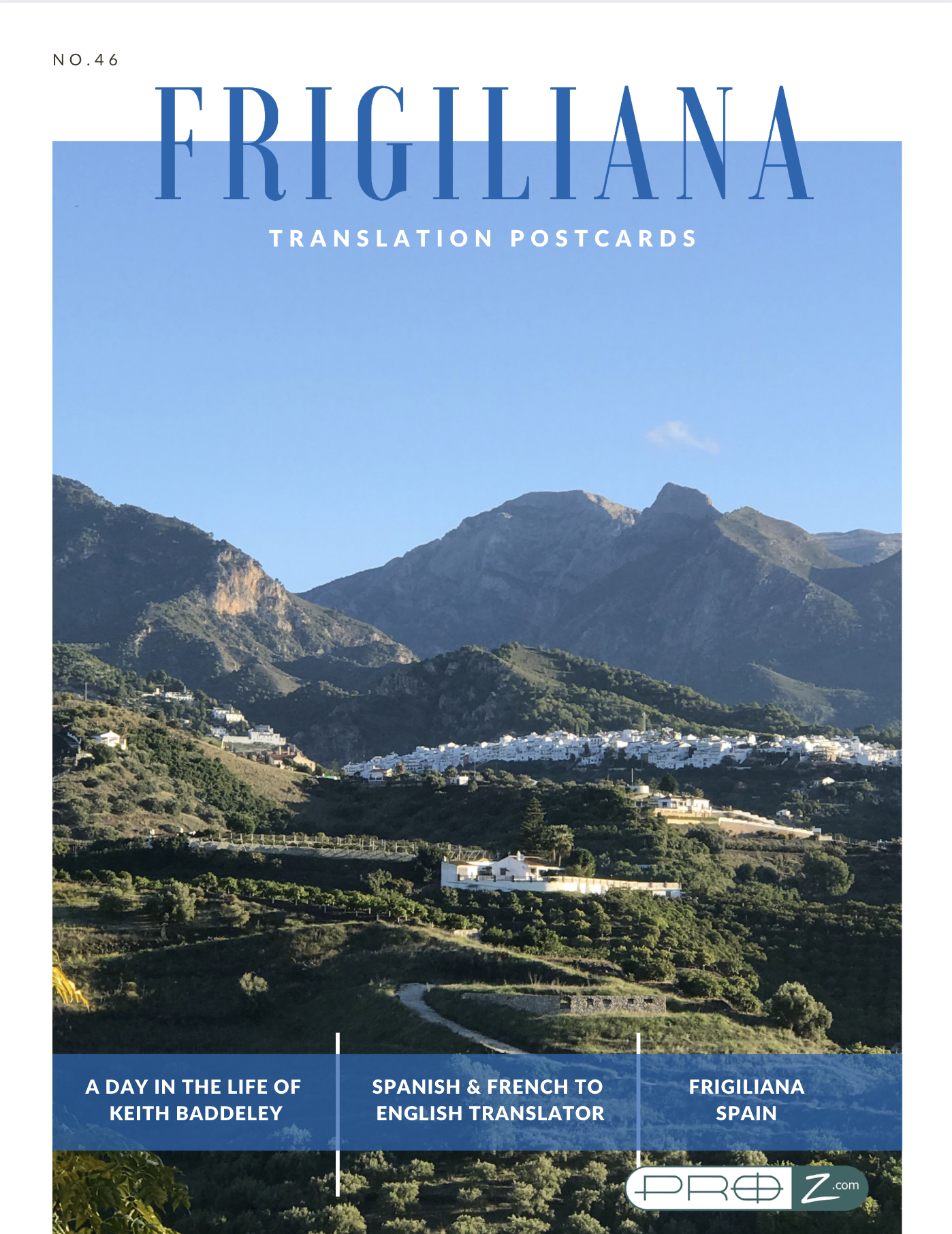 Now imagine taking an eraser to all that. Waking up to a concert of cicadas in summer, a symphonic dawn chorus, or simply silence. In spring you might hear the sound of two-stroke motors as the farmers go about their work, here in rural Andalusia, or the buzzing of fat bees. The air is fresh and clean, with heady notes of Dama de Noche, jasmine and honeysuckle.
Then feast your eyes on the empty blue skies, the lush valleys in fifty shades of green after the parched brown of summer. In the distance rises the white outline of the pueblo of Frigiliana, a series of mountain ranges, and the shimmering indigo of the Mediterranean. But it's the immediate surroundings that are truly unique – few translators can claim to live in the middle of a working mango grove.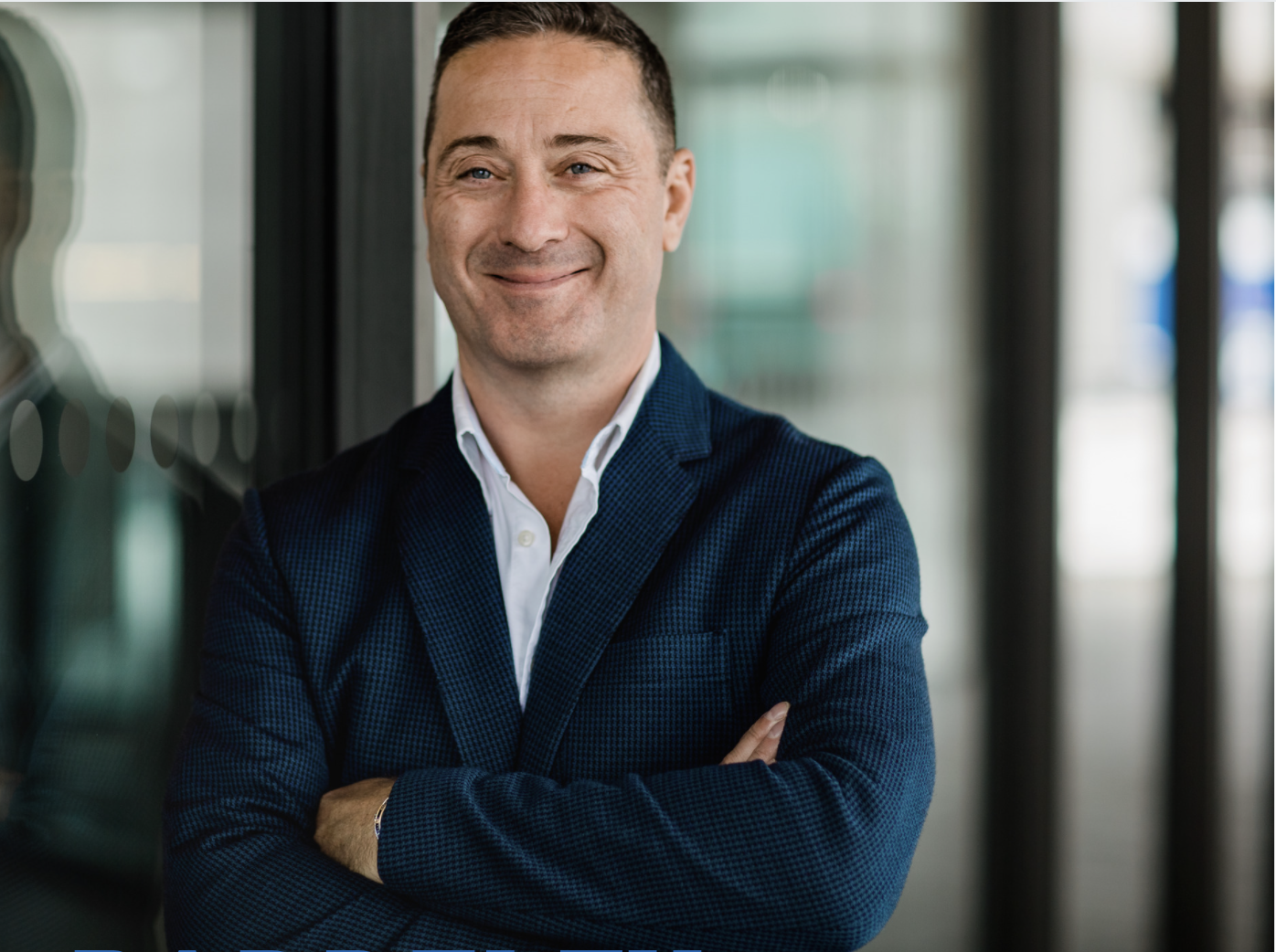 Meet Keith Baddeley, who's been living here since October 2016. Following a 20-year career in IT for multinational companies, complete with onerous responsibilities, hectic schedules and a busy travel life, Keith realized that he was missing a chance to practise the languages he loved to speak – especially given his unusual flair for accents that means he sounds like a virtual native in both French and Spanish. So, he took voluntary redundancy, and decided to leave the corporate world for good.
Leaving London was also on the agenda. As a gay man in his late 20s and 30s, it had seemed the only place to be, with its hedonistic club scene, but as the years passed and a settled home life and relationship emerged, the need was no longer there. Keith and (now husband) Charlie began to think of moving abroad.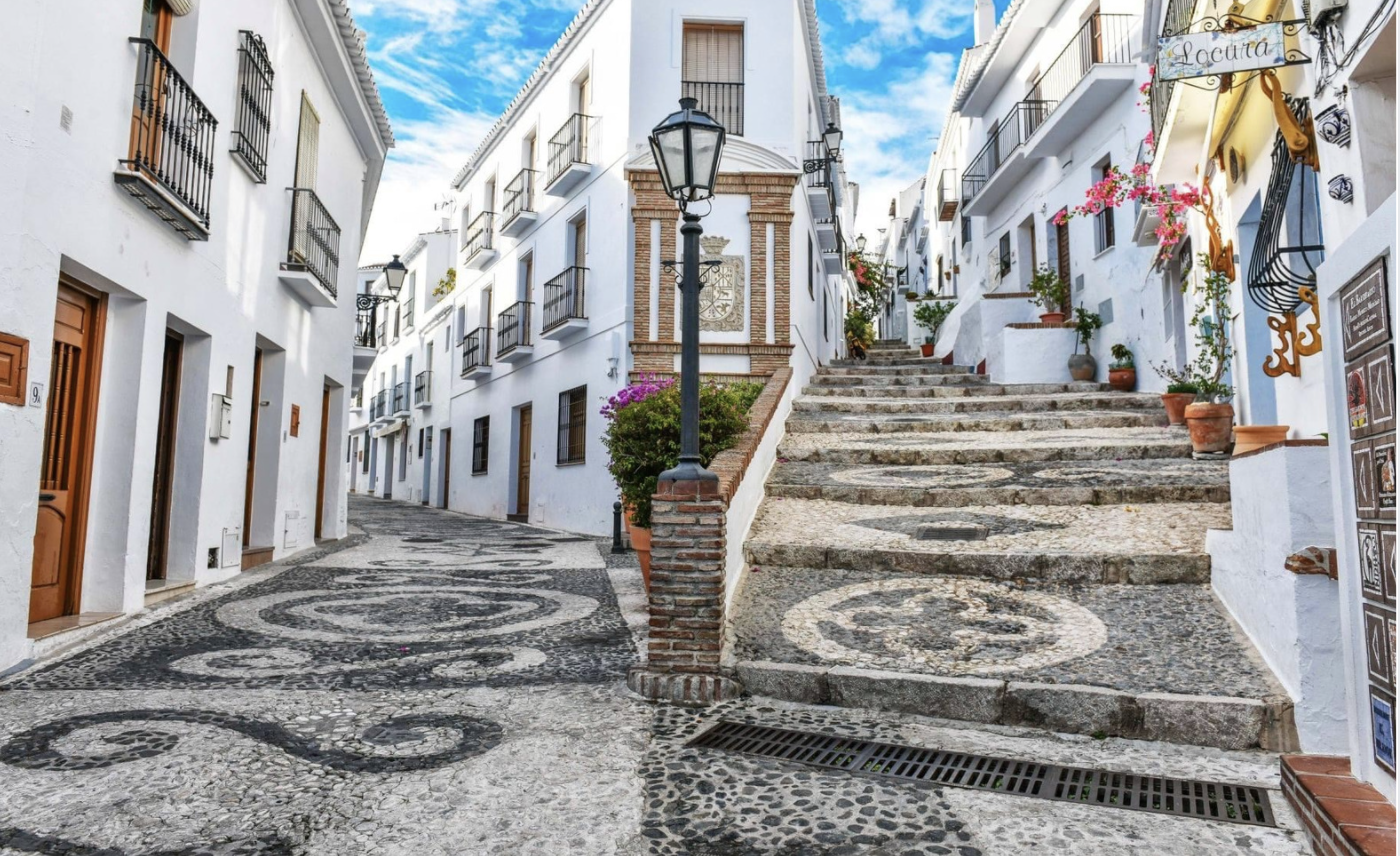 By now Keith had completed a full-time Master's in Technical and Specialised Translation at the University of Westminster in 2014-15. The couple began with the idea of giving the fledgling business a five-year grace period, during which they were to make several reconnaissance visits to Spain. It was on one such visit that they chanced on Axarquía, the easternmost county of Málaga province. They saw and immediately fell in love with the valley surrounding Frigiliana. Even more unexpectedly, they stumbled on an advertisement in a property agent's window for a house 3 km down a dirt track, with its own pool, guest apartment and… working mango farm. Keith was fairly assured his newly established business would make it, but Charlie had little idea of what to do. Being a nature-lover, as well as enterprising and – let's face it – fearless, Charlie decided he was up for a challenge. They did their research, spoke to the owner, visited the house and the land, and that was that. Bye bye city life, hello mangos.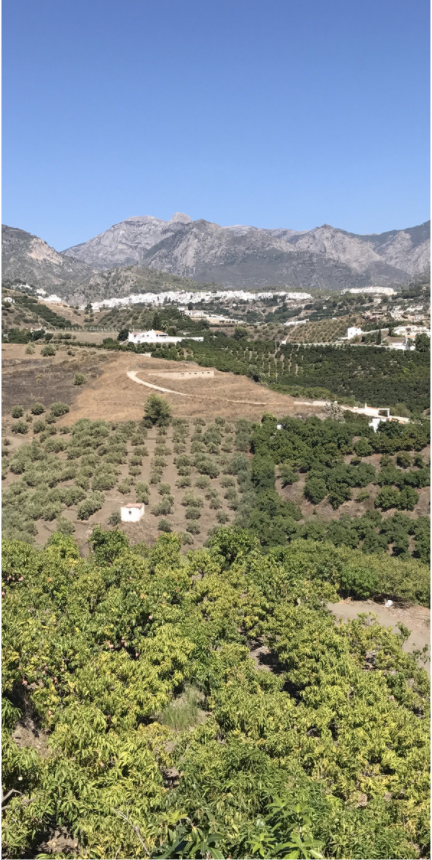 Keith joined ProZ.com early on, in August 2015, and was an avid user in the early years, seeking out agencies, consulting KudoZ glossaries and the Q&A sections, and trying out new training courses to this day, including a recent successful experience with the voiceover course. Now, several years after he launched his second career, he's an established freelancer, with several agency clients, and fully signed up to the flexibility of freelance life plus the simple fact of being able to work with languages and exercise his ability to craft natural, accessible English on a daily basis.
Although he's based in Spain, Keith works mostly with French clients – that's simply how things worked out. Still, he sees his company as a work in progress and would love to meet more Spanish direct clients and move slightly away from his current dependence on agencies. With a smart website, and strong specialization in all things digital and technology – not to mention that budding identity as a voice artist – there's plenty to build on going forward.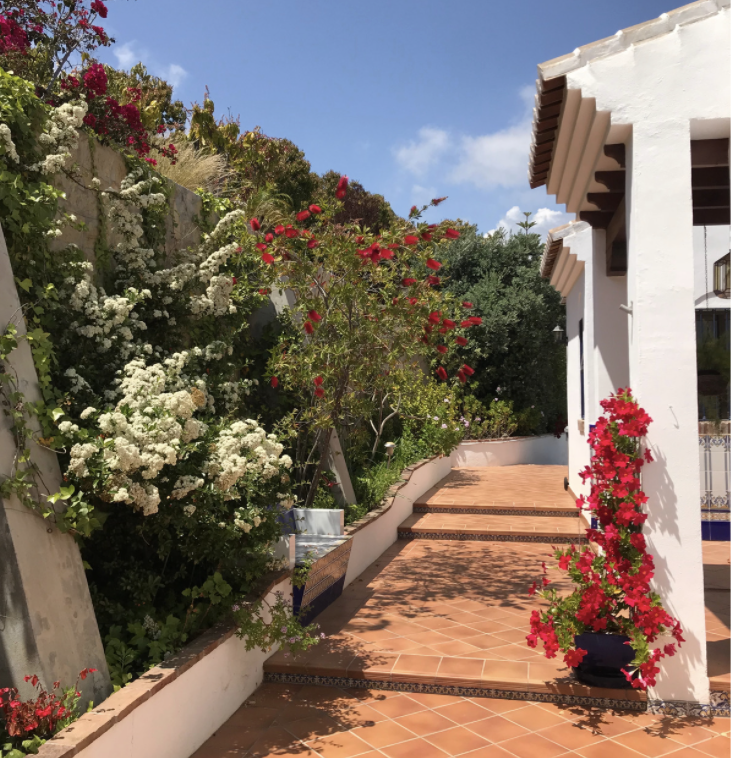 It's true that things might be slightly easier in that respect if the couple actually lived in France and were more immersed in French life. Besides, patchy internet connections can be an occasional pain – there are no cables here out in the fields, rather a dish pointing at a mast in Frigiliana, which then miraculously provides a fibre optic connection. But that's par for the course in rural living, and the joys more than make up for such minor inconveniences.
The day begins early – at 6 am, with a cup of tea and time for reading or listening to the Spanish and UK news. Then it's down to work, usually by 7 or 7.30. A morning person, that's when Keith gets his best work done. Most days are breakfastless as he's an intermittent fasting adept, usually drinking only water and tea between 9 pm each night and 1 pm the next day, apart from a vegetable-based smoothy mid-morning. Along with a blend of keto and paleo diets, it's clear that health considerations play a key role.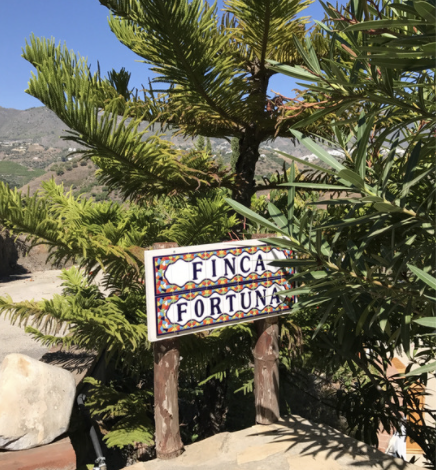 Exercise is another of Keith's passions – he sees it as important for mental health, especially as a freelancer. So that accounts for 30-60 minutes almost every day – doing weight training or high-intensity interval bodyweight training in their home gym, or walking 3-4 kilometres in the surrounding countryside. That usually comes later in the day, when concentration is harder to maintain.


Lunch with Charlie is frequently followed by a siesta, then an alternating pattern of work and exercise, dinner, a bit of TV, and usually an early night, in bed by around 10.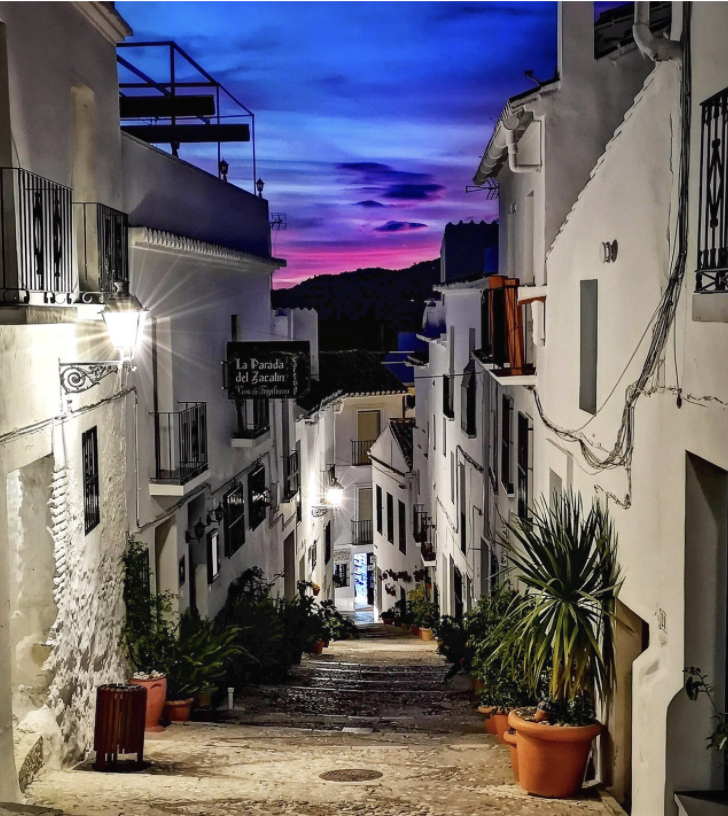 Weekends are about socialising, occasionally eating out – but certainly a lot calmer than the days of clubbing in London. A combination of the pandemic, lockdowns and various restrictions on movement have helped Keith realize – like so many of us – that the simpler pleasures such as reading are more than enough for an enjoyable life.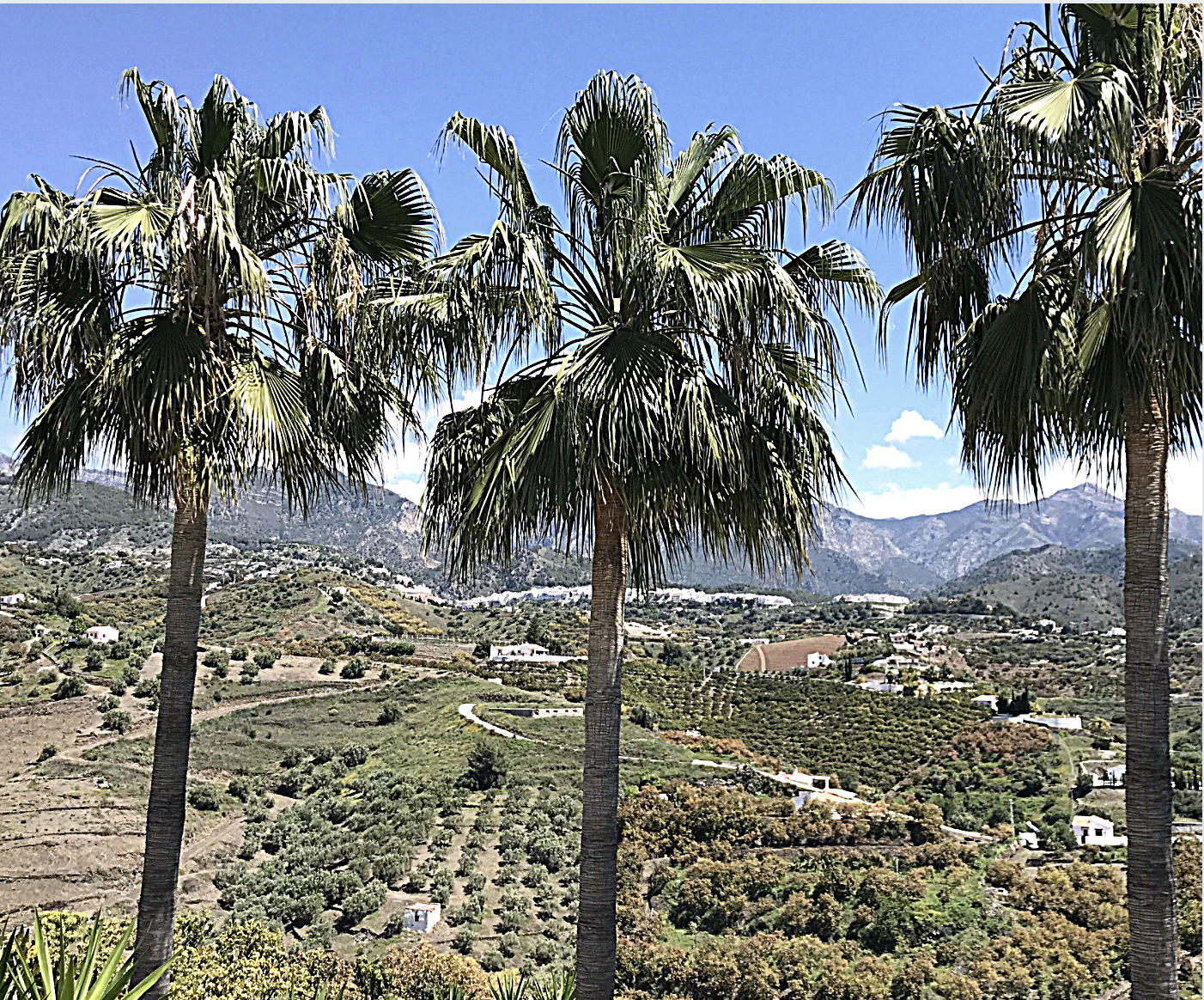 Keith's ProZ.com profile is: https://www.proz.com/translator/1981370

Translation Postcards are written for ProZ.com by Andrew Morris. To feature, drop him a line at andrewmorris@proz.com
This series captures the different geographical contexts in which translators live, and how a normal working day pans out in each place. The idea is to give an insight into translators and translation around the world.

Previous Translation Postcards