Not many translators wake up every morning to the sound of cockatoos. Or find possums in their back yard. Or set out for a picnic, only to be joined by kangaroos, wombats or spiny anteaters. And don't forget those sturdy shoes when out hiking in snake season. But then again, not many translators live in Canberra in Australia.
As a relatively new city, founded in 1908 following the federation of Australia as the country's political capital, Canberra is an unusually well-planned place, divided into Northside and Southside, and then further subdivided into districts and neighbourhoods, all constructed in phases, from the earliest in the 1920s to their more modern descendants, with yet more under construction. This historic development gives each neighbourhood a distinctive look and feel.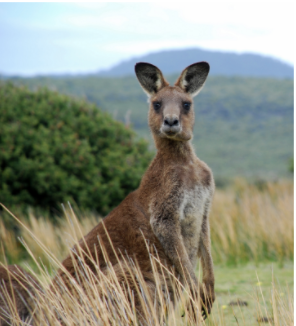 With its laid-back rural atmosphere, and status as the country's eighth biggest city (population 426,000), Canberra may not enjoy the urban buzz of Sydney or the European ambiance of Melbourne, but it's a friendly place, where barbecues play an integral role in the social fabric. It's also home to many national museums and monuments. Informally known as the bush capital, it's very leafy, awash with eucalyptus trees and other Australian native plants like the beautiful red bottlebrush. With four very clearly marked and predictably timed seasons, the landscape is constantly changing. Best of all, it has no traffic jams and you can get anywhere within 20 minutes, so they say…
So how does an English to German translator, who graduated with an MA in Interpreting from the famous University of Heidelberg, end up quite so far from home? Kristina Wolf, who became a freelance translator and interpreter in 1998, never dreamed of travelling quite so far from her base in Mannheim. But her husband's career as a scientist and astronomer led to some excellent opportunities, including a spell at Oxford, followed by the chance to join the team of a Nobel laureate in Canberra. The rest is history.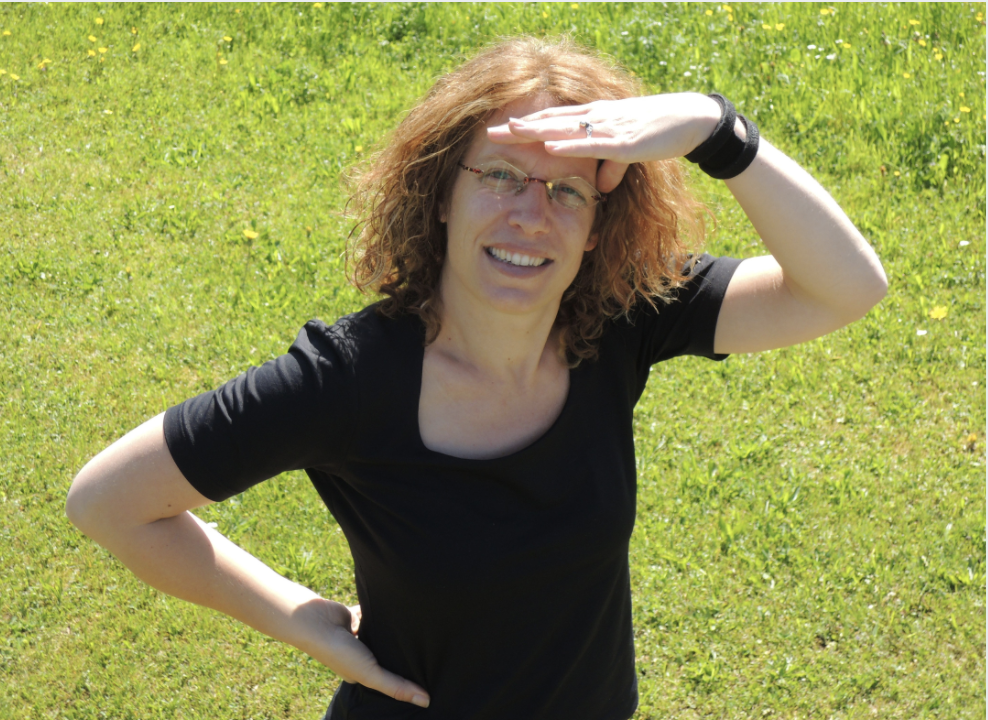 Once she'd settled in Australia and began to understand the culture, Kristina was interested by how some people would claim to be German, even if their Germanness dated back several generations and they had only a smattering of the language. People in such a relatively young country are proud of their heritage, be it Irish, Greek or Italian. Perhaps as a result of that historic melting pot status, Australia is also a fairly classless country, where everyone's a "mate".
Another distinctive feature is Australians' preparedness to drive across the country, with people thinking nothing of a 15-hour drive in a day, with a stop off to sleep for a couple of hours. Flights are prohibitively expensive, so the road trip is a popular part of the culture.
Then there's the well-known Australian habit of turning just about every word into an abbreviation, as well as an abundance of slang. "Afternoon" becomes "arvo", a barbecue is of course a "barbie" and electricians are known as "sparkies", to cite just three examples. When she was first asked how she wanted to be addressed, her interlocutors were surprised when she said "Kristina", jealously protecting the whole three syllables. Even her 8-year-old (and fully bilingual) daughter, Sophie, is regularly addressed as "Soph".
While on the subject of language, the word "Canberra" itself is popularly claimed to derive from the word Kambera or Canberry, which is claimed to mean "meeting place" in Ngunnawal of the Indigenous languages spoken in the district before European settlers arrived. An alternative definition has been claimed by numerous local commentators over the years, including the Ngunnawal elder Don Bell, whereby Canberra or Nganbra means "woman's breasts" and is the indigenous name for the two mountains, Black Mountain and Mount Ainslie, which lie almost opposite each other.
Of course, for a globally-minded translator, the relaxed attitude of the white population may at times seem to sit uneasily with the plight of the indigenous population, many of whom live in settlements in the Northern Territory, and are the victims of centuries of discrimination. At a conference for indigenous interpreters for example, Kristina became aware of the poignancy of a people unable to speak the dominant language in their own country. There is dialogue now, but it's late in the day, and it's certainly less of a priority subject than in neighbouring New Zealand, which now enjoys a very different relationship with its Maori population and heritage.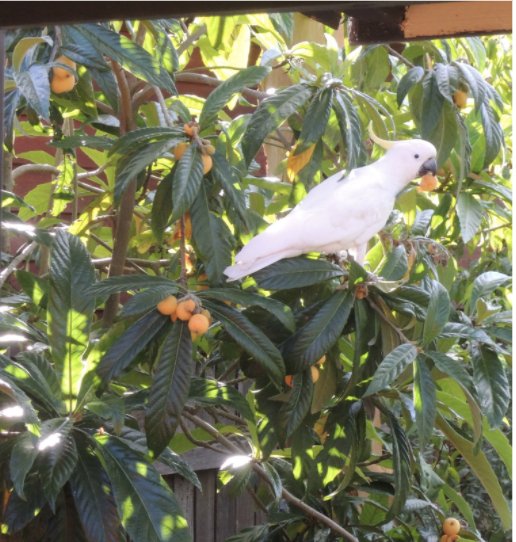 Kristina first joined ProZ.com in 1999, (hence her short profile number 2113!) initially in search of clients. But she soon became aware of the site's usefulness for terminology and the powwows and conferences. Now into her third decade as a freelancer, she still loves the variety and the ability to change specialisms and interest areas over the years. And interpreting still gives her a buzz. In fact it's the balance of that and translation that she finds so interesting.
Having a daughter at school dictates the daily routine. Kristina usually works in school hours (9am to 2.30pm) and returns to her desk once Sophie has gone off to bed. The advent of Remote Simultaneous Interpreting (RSI) has led to a few late evenings, given the differences in time zones – often finishing after midnight. Luckily in those times, her husband steps up to assume the family duties, leaving Kristina to concentrate on getting enough sleep.
Her specialisms include medical market research, clinical trials and legal texts – mostly for international clients, as there's not much call for EN>DE in Australia – or for texts into any of the main European languages for that matter. Luckily, Kristina had already built relationships with clients in the UK and the US before moving, and so has a solid client base. Conference work, on the other hand, was more focused on Asian countries prior to the pandemic, but has now moved largely online.
Somewhat surprisingly, internet speeds and technology are not generally up to European standards, which can occasionally cause problems on RSI platforms. Meanwhile, mobile phone coverage can also be very patchy, and not just in the outback. Many villages dotted along the coast between Sydney and Melbourne struggle with the problem. As a result, it's occasionally been impossible to reach Kristina on well-deserved holidays – a fact completely beyond the experience of most European clients.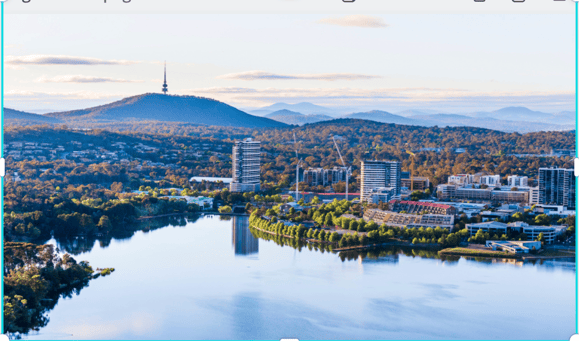 Coffee or Lady Grey tea play a key role in Kristina's day, along with a breakfast of porridge with apples and cinnamon. Lunch is often leftovers, salads and home-made sandwiches, and in the evenings Kristina gets a chance to exercise her passion for cookery. And there's always a small dessert of course. Weekends are partially devoted to cooking as a result, with four-course dinners with seafood from the market, chocolate cakes and home-made ice cream all featuring regularly on the menu.
Other free-time activities include gardening, rambling in the abundance of wildlife-filled nature reserves, complemented by yoga, pilates and plenty of dancing – salsa, modern jive and tango. There's plenty of cycling in Canberra too, and a plethora of free museums, so boredom is never a feature of life there.
So how does it feel to be quite so far from home? There's not a great deal that Kristina misses about Europe. Family reunions of course – a big thing for her. German cuisine too, and an opportunity to show Sophie that German is a real language, not just this strange tongue that's spoken only at home, amid a sea of English.
Kristina's own English has more than a hint of Australian twang to it, and she gives the perfect impression of being assimilated and happy in her life Down Under. It's all about the journey she points out, quoting her famous quotation from Yvon Chouinard: "How you climb a mountain is more important than reaching the top."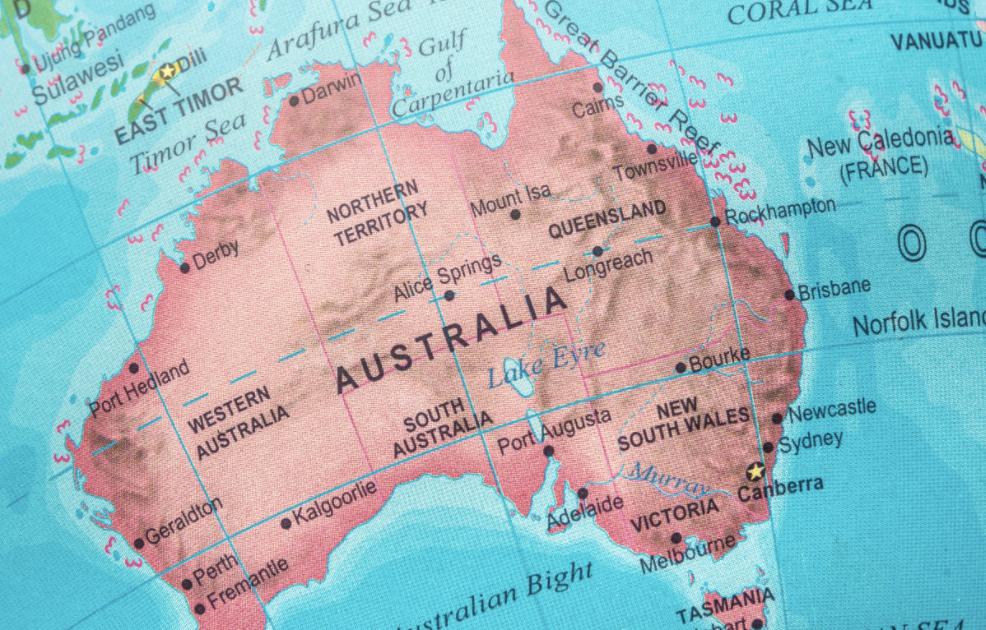 Kristina's ProZ.com profile is: https://www.proz.com/profile/2113

Translation Postcards are written for ProZ.com by Andrew Morris. To feature, drop him a line at andrewmorris@proz.com
This series captures the different geographical contexts in which translators live, and how a normal working day pans out in each place. The idea is to give an insight into translators and translation around the world.

Previous Translation Postcards