For someone who loves a combination of city life and natural beauty, Munich is perhaps the perfect place. But that wasn't the impression Lina Berova first had of the city. Having moved aged 14 with her family to the town of Doebeln in Saxony, she visited Munich in 1998 to see her grandparents, who were already living there. She found it dark, cold and unfriendly…

But one day the following year, she arranged to meet an old poetry teacher from her hometown of Kharkhiv, in the fabled Marienplatz square. She didn't realise there were two squares with the same name in Munich and so they missed each other completely, but somehow managed to finally meet up in the English Garden, one of the biggest urban parks in Europe. Between the balmy warm weather, the greenery, the swans and geese and of course the rolling landscape, Lina was entranced, and said to herself: "This is where I want to live". Three months later, her family moved there.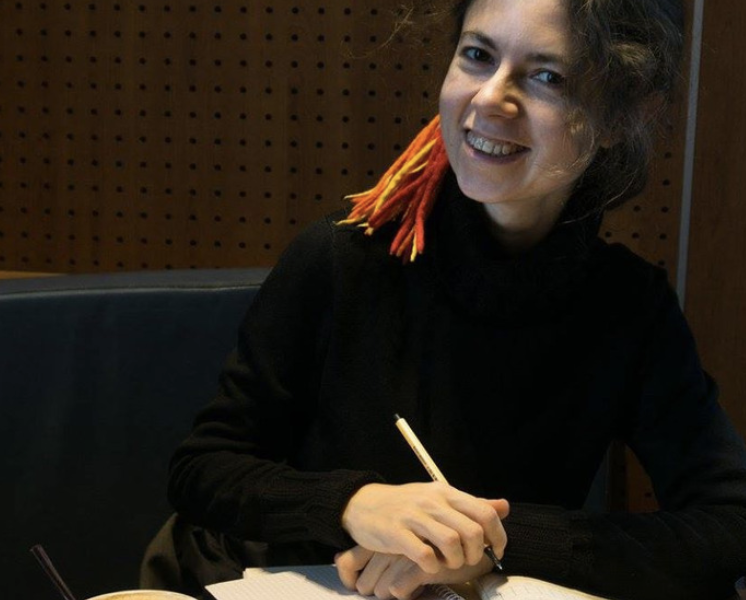 Fast forward several years, and Lina is now a translator who also happens to be doing a degree in Japan Studies at the city centre university, which is still surrounded by a beautiful forest and river. You can see small animals like squirrels, hares, hedgehogs or beavers everywhere. Nothing beats an autumn walk in the parks, with the sound of fallen leaves scrunching under your feet.

But of course Munich is also full of historical squares such, along with a rich choice of churches, museums, world-class art galleries, palaces and art nouveau buildings. To add to the charm, there's the smell of fresh bread emanating from bakeries early in the morning – a lifesaver for an interpreter on an early job in the outskirts, tucking into a coffee and croissant while revising her glossaries or contract one more time.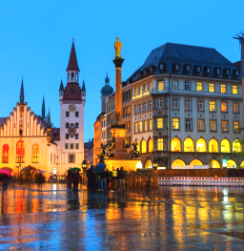 Later in the day, in the city's beer gardens you can bring your own food as long as you buy drinks. Alternatively, even though this is the capital of German meat and beer, you can pop into one of the many alternative eateries and cafés. It's ideal for a vegetarian like Lina who lists among her favourites Ice Date just opposite the university, where you can buy ice cream sweetened by dates and made without milk or sugar.

Add all these elements together and you soon see why Lina loves this city more than any other in the world.




As a translator, she began in 2006, having studied at the SDI (Sprachen-und Dolmetscher-Institut), and has been a freelancer from the get-go. Although her two main languages are Russian and German, her partner lives in Israel and speaks Hebrew at native level, so Hebrew-German and vice versa is a combination they're currently adding to their collection. Working together with him has proved enjoyable, and their joint projects have included a big transcription for a German TV company, and the translation of several hours of interviews about German wartime history with experts from Israel…

Lina's first translation experience was on a voluntary basis – translating a whole book about Russian history, written by a friend, into German, She joined ProZ.com and found a Moscow-based colleague on the site to revise her work – a favour she later returned by proofreading a translation into Russian. But her first big job also came through the platform – the translation into German of a book on esoterica written by a Russian guru. Although not a paying member at the time, she passed a test and convinced the author of her talents. Nevertheless, as a beginner, it proved quite a challenge, full of quotes familiar only to native speakers of Russian.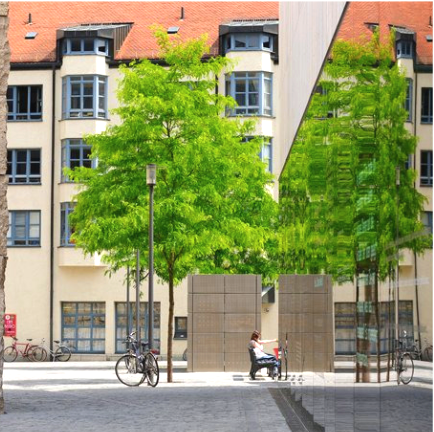 A frequent traveller as well as a student for the second time in her life, Lina doesn't have anything resembling a daily routine. It all depends on the day of the week. One thing is certain, she works hard, and on a recent trip to Japan contrived to answer all her emails and queries on a recent trip, without her clients even knowing she was there.

The fascination with the land of the Rising Sun goes back to her childhood. In Soviet times, many talented writers turned to translating works of literature. It was a translation she found in her father's extensive library of the 11th-century The Tale of Genji – thought by some to be the world's oldest novel – which set her imagination alight.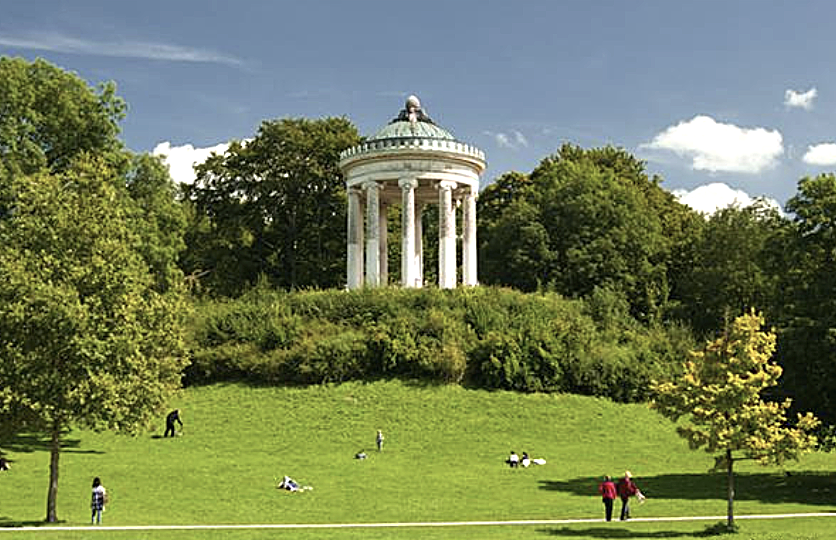 Most of Lina's translation work is for private clients based in Munich, like diplomas, divorce and marriage certificates. She has also translated websites and other materials on a variety of topics, from furniture to smoking pipes, and from book covers to concerts. She loves diving deep into new terminology and discovering new uncharted areas. One of her most interesting clients is a German bath furniture factory which even has one furniture line in her name.

Her few agency clients are also based in Germany, Austria and Switzerland – for the simple reason that they pay better rates than their counterparts in other countries. That's especially important in times of economic downturn, or… pandemics. Charging lower rates would mean working all the time, and studies would go out of the window.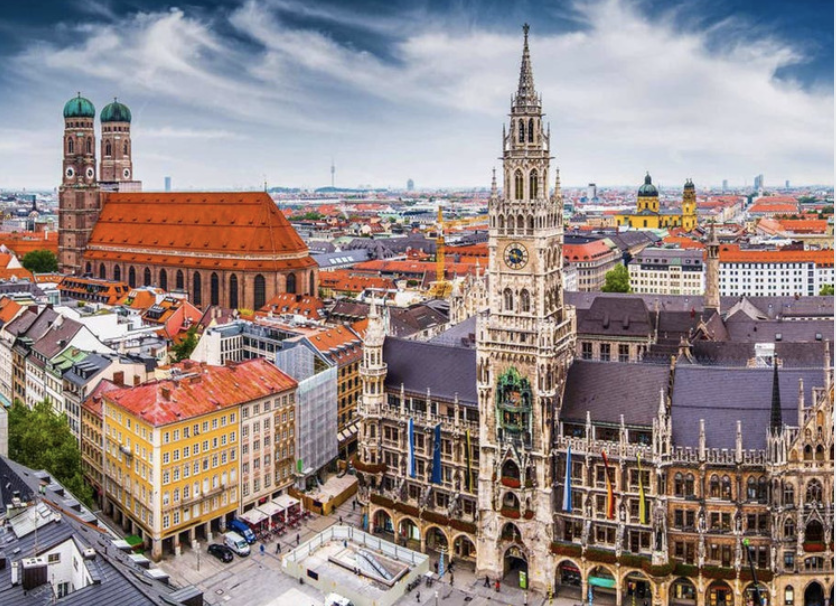 One of the challenges of working in Germany is the data protection mentality. It's valued so highly in the country that it can make clients reluctant to even send you a document for a quote. Or perhaps they all send you a sample taken from the internet rather than the actual document they want translated. Another issue is of course the sheer number of translators, many of whom seem to see work as a hobby, or just an additional source of income. They toil away for low rates and their communication with clients is far from professional, leading to a creeping mistrust of translators among certain direct clients. Some of the stories Lina hears make that seem a totally reasonable response.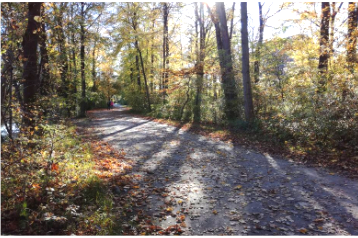 While working from home, Lina gets by on vegetarian whole foods and plenty of tea of all varieties. Salads, chia puddings sweetened with dates or whole grains are the order of the day. Incidentally, she traces her decision to go vegetarian to an interpreting job she once did in a slaughterhouse…

With the demanding study programme, weekends often end up being busier than weekdays, and long jobs which require intense concentration often get put off to Saturdays or Sundays. When visiting her partner in Israel, however, most of the work takes place from Sunday to Thursday, in line with the Jewish working week. There the weekends are devoted to playing boardgames, spending time with friends, or learning to play the Japanese koto – a fiendishly complicated instrument played standing up and plucking at the strings by hand. There are also plenty of hiking trails when the weather cools down, between small villages, through cotton fields and past olive trees…

But that's another country, for another day…

Her ProZ.com profile is: https://www.proz.com/translator/137191
Translation Postcards are written for ProZ.com by Andrew Morris. To feature, drop him a line at andrewmorris@proz.com
This series captures the different geographical contexts in which translators live, and how a normal working day pans out in each place. The idea is to give an insight into translators and translation around the world.

Previous Translation Postcards