It's the city that gave us both Lionel Messi and Che Guevara, and the birthplace of the Argentine national flag. For those reasons alone it's worth taking a much closer look at Rosario, the third largest city in Argentina, set on the pampas alongside the broad brown waters of the Paraná, which gets its oxide and colour from its origins far to the north in Brazil. Scorching hot in summer, and cold and wet in winter, at least Rosario escapes the snow.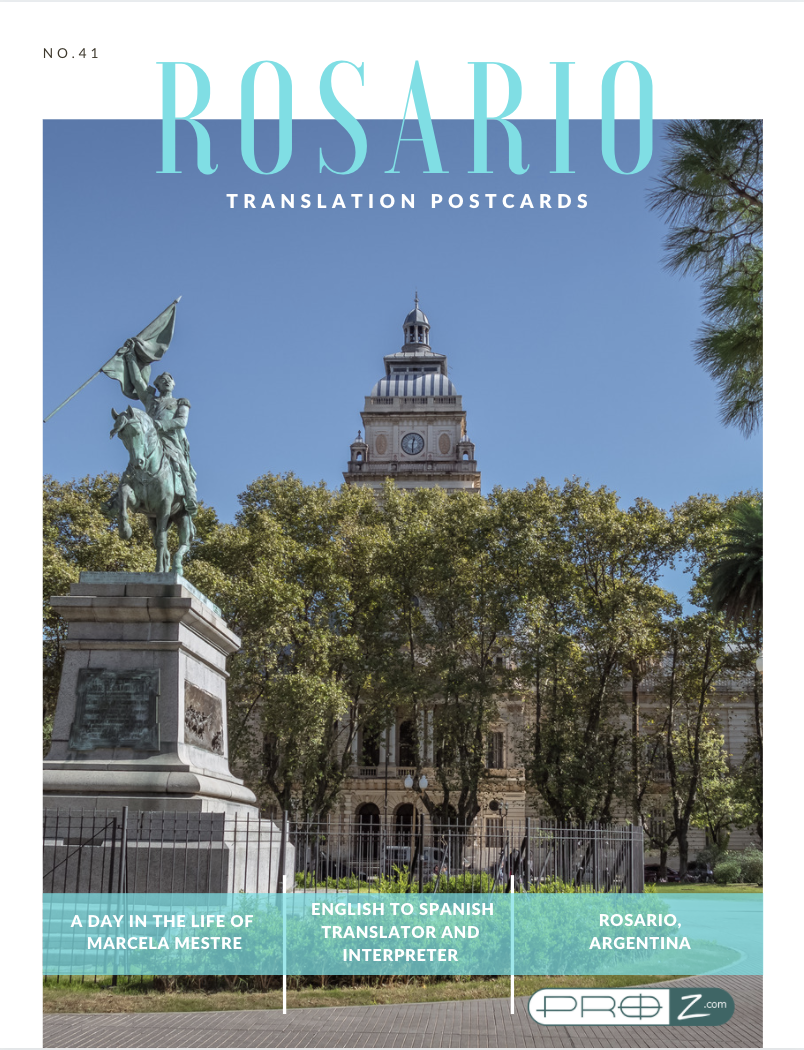 Like the country as a whole, Rosario has a rich and chequered history. In the pre-Columbian era, Argentina was sparsely populated by a number of diverse cultures across its regions. Europeans first arrived in the region with the 1502 voyage of Amerigo Vespucci, after whom America is of course named. The small settlement of Buenos Aires was formed not long after. It was not until almost 300 years later that Rosario was founded, on 7 October 1793 with a small population of 457 inhabitants. Between Jesuit missions and trading posts, which came under occasional attack from hostile tribes, the settlement began to grow. In 1812, General Manuel Belgrano raised the newly created Argentine flag on the banks of the Paraná. Declared a village in 1823, it was described as a large town just a decade later by a certain Charles Darwin, who was travelling through the area. By 1853 it had officially become a city, which some saw as the country's answer to Chicago – for better or for worse.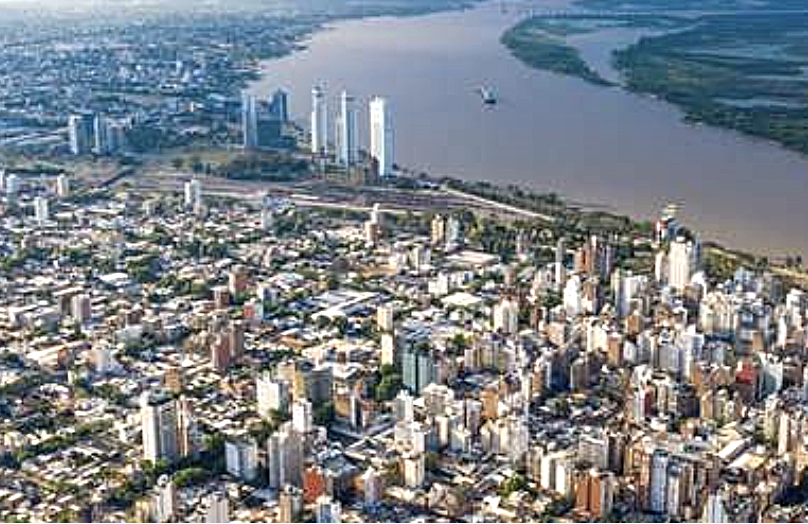 Once the river was opened up for free international trade, the economy and population expanded at an accelerated rate, and by 1880 it was the country's premier export hub. Waves of immigration in the following decades – mostly Italian but also Spanish, Russian, Croatian, and Lebanese, all escaping first war then hunger – led to it becoming politically progressive, and even at one time a contender for the federal capital. The influence of the origins of its people can be witnessed to this day in the neoclassical, Art Nouveau and Art Deco architecture of hundreds of residences, houses and public buildings. The early 20th-century central square – the Plaza 25 de Mayo – is a particular jewel, with its centres of power: the cathedral, the town hall and the military police station, which later became the central post office.
Political and economic upheavals dominated the late 20th century, including episodes of hyperinflation, foreign competition and stagnating exports. Unemployment was high. But things have improved slightly since the recovery of the national economy following the 2001 collapse.
Today it's a bustling hub with a busy trade in agricultural goods (tractors and combines, fertilisers, soybean crushing, wheat mills, biogenetics). There are islands aplenty in the river – ideal picnic spots – the vegetation is superb, the city parks a pleasure to walk in, and the river fish delicious. The waterfront, an exclusive development, is a draw for all the city's inhabitants, and sailing is a popular pastime.
Yet Rosario still faces its fair share of challenges: high levels of poverty, crime and a thriving drug industry, complete with turf wars, lead Marcela Mestre to think that her grown-up kids might one day set out in search of easier homes.

Marcela was born in Casilda, a small provincial town 50km away, where her brother still lives and her husband comes from, but came to Rosario to settle after high school. She's been a translator since 1994 and a ProZ.com member since 2005. There are far more job opportunities in the city than in her hometown, which have included plenty of on-site interpreting jobs, complete with helmet, goggles, and assorted PPE. With the pandemic still raging, her workload has been 60% translation based, but she still holds on to the hope of devoting 80% of her time to interpreting. The opening up of Remote Simultaneous Interpreting opportunities is one way of getting there, and she's been active in interpreting for conferences in places as far afield as Brighton in the UK and the States.
What strikes the linguist most on arriving in Argentina are the distinctive features of the local variant of Spanish, known as Rioplatense Castilian. Both the accent (the word Mayo sounds more like masho, and similarly me llamo sounds like me shamo) and the intonation are remarkable – the latter often a singsong pattern that seems more reminiscent of Italian than Spanish. There's a smattering of Italian words too, such as laburo for work. Not surprising perhaps, given the influx of Italians to the country in successive waves. Then there's the use of "vos" for "tú".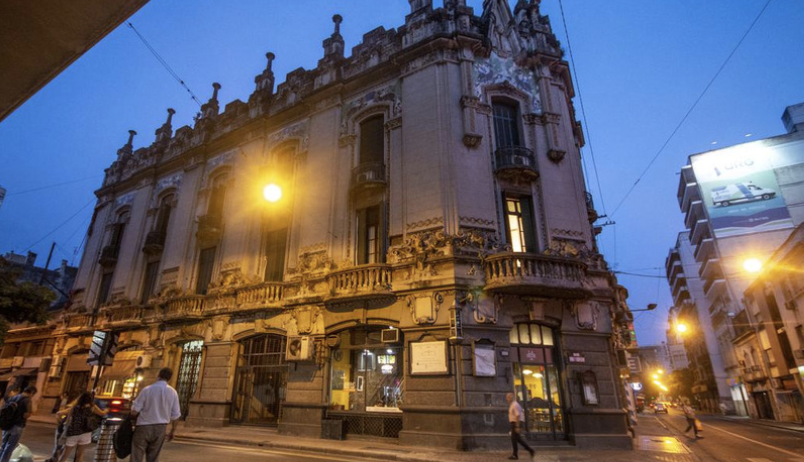 Initially the Spaniards owned all the land, and saw the Italians as competitors, and often as second-class citizens. The Spanish ran the shops and worked as civil officers while the Italians worked the land. But in today's melting pot, ethnic origins play no significant role, apart from popping up in every citizen's surname.
Marcela Mestre, whose own name bears witness to mixed Italian and Spanish roots, keeps a regular working day, up at 7, and working from 8-5, when her clients are at work. Her main translation tasks revolve around industrial and agricultural texts of all sorts: occupational safety, crushing processes, GMO patents, agricultural equipment manuals. She also specialises in business and finance, including cryptocurrency, for some local companies who are also public companies in the USA.
Like many of her colleagues, Marcela loves the challenge of continuous improvement, and the chance to research and dive into new worlds. Her clients are both local and international – mostly direct. She's also a member of the local Association and appreciates their help on rates with local clients. Local payments are usually seamless, but when it comes to international clients, Argentines are all aware of the difficulties. High bank charges and low government-imposed exchange rates all affect the bottom line. Still, without going into extensive detail here, resourceful freelancers soon develop ways of gaining access to their hard-earned income.
Weekends are devoted to visiting relatives back in Casilda or working in the garden with her family. Plus a little bit of longing, just like the rest of us, for the return of something resembling normal life…




Marcela's ProZ.com profile is: https://www.proz.com/profile/27509

Translation Postcards are written for ProZ.com by Andrew Morris. To feature, drop him a line at andrewmorris@proz.com
This series captures the different geographical contexts in which translators live, and how a normal working day pans out in each place. The idea is to give an insight into translators and translation around the world.

Previous Translation Postcards