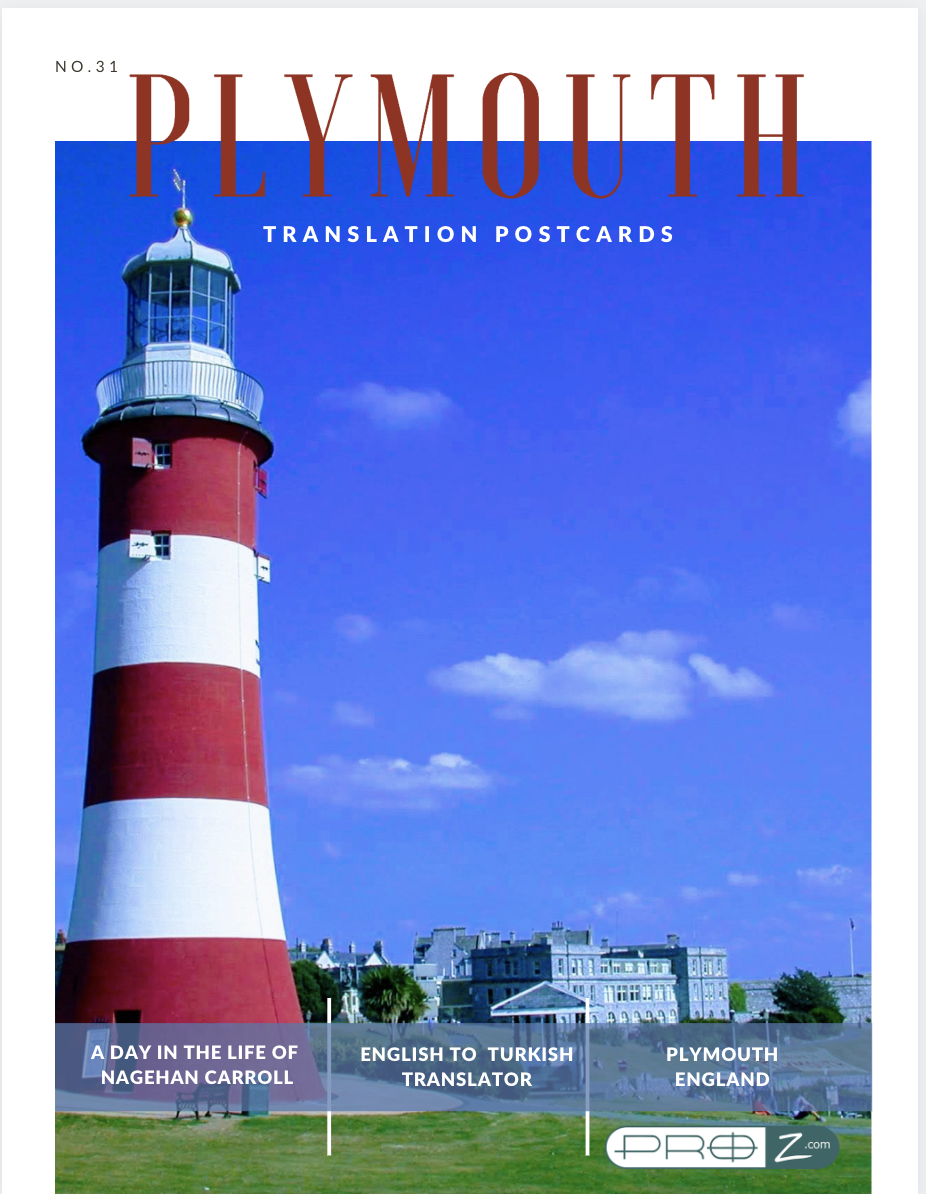 When you've spent many years of your life in two world cities: London and Istanbul, then a move to Devon certainly represents a change. But on those occasions when you miss the brightly lit skyscapes, the cosmopolitan hubbub and the busy shops and cafés, the bucolic countryside, spectacular coastlines and quaint streets of Devonian market towns and villages offer plenty of consolation.
Life on the 8th floor apartment within a gated estate in the Turkish megacity gave way to country roads with honesty boxes for selling eggs or a range of homemade products. Why try to look cool and urban in sunglasses at a fashionable Istanbul café, when you can put on those wellies and waterproofs and indulge in a cream tea in an old country pub?
No more dodging traffic, listening to constant car horns and rushing from A to B. It's time for a slower pace of life, complete with family days out, cycling around old railway tracks, and breathing in the salty sea air. This is after all the only city in the whole of Britain to face the Atlantic, which explains its key role in the country's maritime and defence history. Even the climate is different. The rain's never that far away, and on sunny days people dash to put on their shorts and summer wear, knowing full well the opportunity may be short-lived.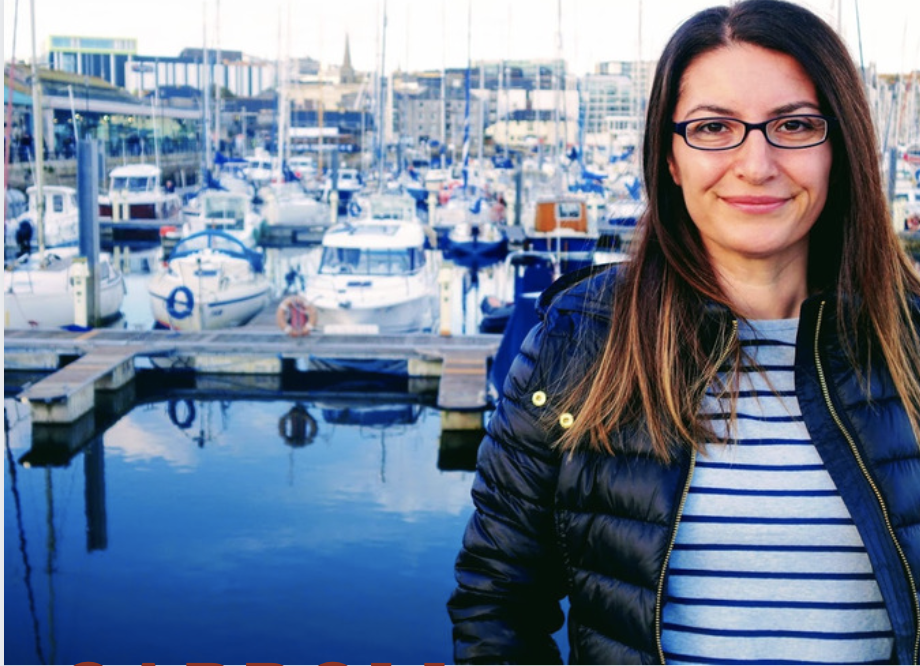 In Plymouth itself, which is now home to Nagehan Carroll, English to Turkish translator and interpreter, the historic Barbican area is always a popular choice. A place to tuck into some fish and chips while keeping a sharp eye out for rapacious seagulls. Alternatively, a night out with friends at one of the many popular gin bars in the city, which boasts the oldest historic distillery in the country, is always an option. And on those rare days when nostalgia really hits, there's a wide choice of Turkish restaurants, even though (of course), they're never quite as good as they are back home…
A stroll through the Barbican or Sutton Harbour calls to mind the generations of travellers who set out on voyages of discovery, from Francis Drake to the Pilgrim Fathers, not to mention Charles Darwin aboard The Beagle. And since 1882, the iconic Smeaton's Tower has stood proudly on Plymouth Hoe, providing a welcome sight to returning sailors… Meanwhile, for more latter-day travellers, the busy ferry port still offers plenty of routes to France and Spain.
A native of Bilecik, Anatolia – birthplace of the Ottoman Empire, Nagehan's roots are deeply embedded in her Ottoman past. Some of her fondest memories are of doing crosswords as a child with her granddad, translating Ottoman words into modern Turkish. That kindled an early interest in language, leading to a decision to come to England as a student in 1999, focusing initially on language studies and then on post-graduate courses in Business Administration and Psychology, as well as a teaching qualification, all on top of her first degree in Business Management, Economics and Politics from Turkey. In 2006, she married an Englishman with a sharp intelligence and a unique sense of humour, not to mention an excellent level of Turkish (now, that is, not back then!). His and his family's strong Geordie accents proved a real boost to Nagehan's interpreting skills. Ultimately, the decision to stay in the UK made itself and Plymouth has been home to the couple for the last 14 years, as well as the birthplace of their two young children.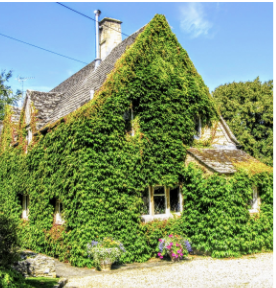 It was also in 2006 that Nagehan took the plunge and declared to herself – and the world – that she was a translator. This after working for several years in the textile industry as a merchandiser and brand manager, dealing with such international clients as Next, Karen Millen and Marks and Spencer. Those years featured plenty of business trips to great cities across Europe. Even back then, translation and interpretation were often required, but now she enjoys her status as the only chartered CIOL Turkish translator and interpreter in the South West of England.
These days Nagehan specialises in medical, pharmaceutical and legal texts, with occasional forays into transcreating new articles and reviews for iGaming brands – a chance to awaken the writer within. Another prosperous income stream has been teaching Turkish, whether to second-home owners in Turkey aiming simply to talk with their neighbours, or business executives with keen commercial interests, some of whom have gone on to study at degree level.
ProZ.com has been part of her career from the very start – scouring the site for anything concerning the language industry. The benefits Nagehan perceived led her to become a paying member back in 2011 – a status she still maintains.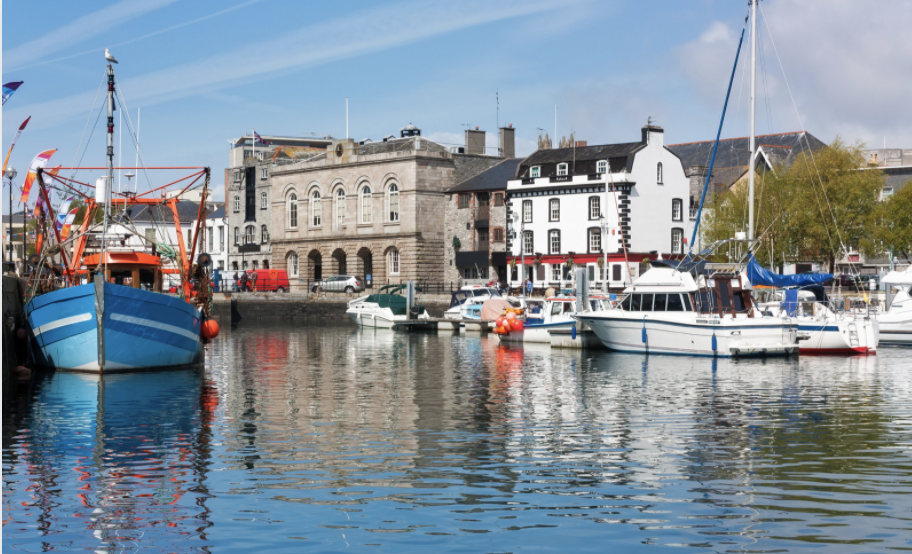 And there are certainly no regrets about choosing the profession. The lifelong learning, the opportunity to provide a voice for other people, the constant variety – one day discussing million-pound deals in a high-level business meeting and the next discussing the state benefits an immigrant can expect, adding up to barely a couple of hundred pounds. Interpreting for a domestic abuse victim one morning while next voicing the thoughts of a father fighting in court for the right to see his children in the afternoon. Or the contrast between working aboard a luxury yacht, as part of the city's thriving boat building sector, and dealing with asylum seekers on council estates. No two projects or assignments are ever alike. Add to all that the freedom of choosing how, where and with whom to work, and Nagehan has very few complaints…
With two kids under ten, the idea of a set daily routine makes no sense, but typically the day begins no later than 7, with preparation for school. On certain days however, you'll see Nagehan at her computer at 5am, catching up with mail or dealing with a tight deadline. Don't be deceived by the early-morning glass of water with lemon or bicarbonate – that's just a preparation for gallons of Turkish tea and coffee later in the day, all brought over from Turkey itself. Most of her clients are LSPs based in Europe, the USA or South Africa, but she is slowly expanding into copywriting and content writing, with some pieces already published. And in 2016, she set up her own company, ACC Language Services, focused primarily on serving local clients, including many regional government bodies and Plymouth businesses.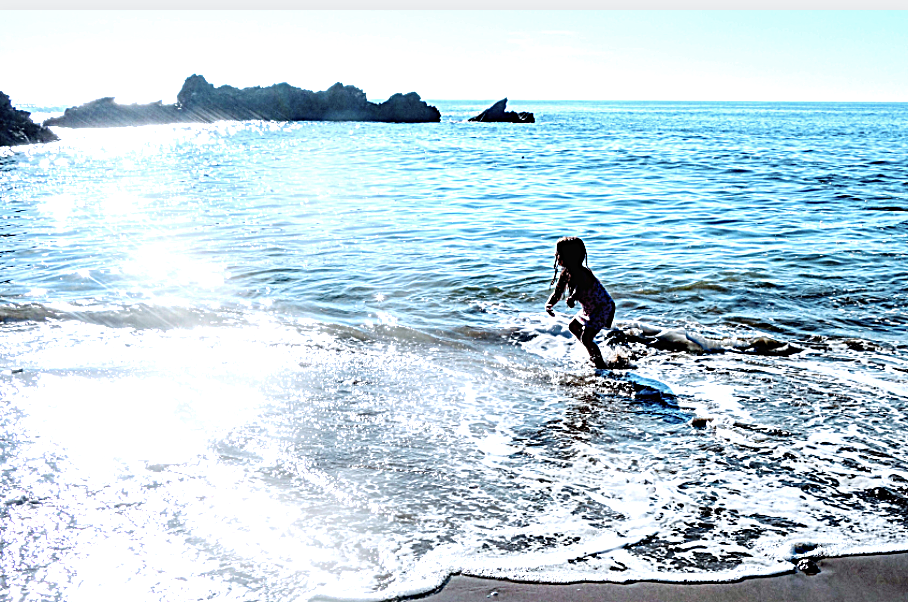 On a busy morning she might skip breakfast, but lunch will be a light salad or sandwich, to the sounds of an audiobook, or a couple of her favourite Turkish rock bands. The kids get picked up between 3 and 5, depending on the day, and come home to a supper of nourishing Turkish veggie soups and stews. Evenings are family time, although there may be the occasional return to work when duty calls. By contrast, the weekends are most certainly reserved for quality activities, trekking across moors, tors and coastal paths, or cycling with the family.
Nagehan's social life is a happy blend of local friends and catching up with Turkish expats in the area – yet another example of her apparent ability to embody two identities with consummate ease. Even her kids have half English, half Turkish given names. Her Mum back home in Turkey is a devout Muslim, while her Dad isn't in the least bit religious, but neither batted an eyelid when she married a Catholic. All of which puts her in mind of her favourite quotation from the great mystic Rumi: Raise your words, not your voice. It is rain that grows flowers, not thunder, and it is that tolerance, so typical of cultured Turkish society, that allows her to skip quite so effortlessly between cultures, attitudes and languages.
A true translator without borders.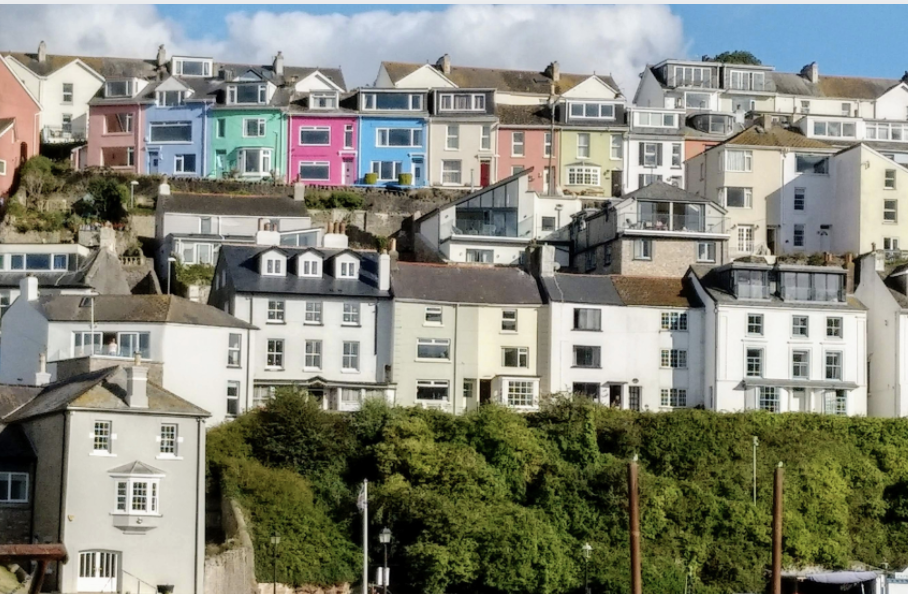 ProZ.com profile is: https://www.proz.com/profile/1029262

Translation Postcards are written for ProZ.com by Andrew Morris. To feature, drop him a line at andrewmorris@proz.com
This series captures the different geographical contexts in which translators live, and how a normal working day pans out in each place. The idea is to give an insight into translators and translation around the world.

Previous Translation Postcards