ProZ.com Plus membership comes with all the benefits members have come to know over the past nineteen years, plus a lot of new tools and opportunities designed with the serious freelance language professional in mind. This series takes a look at these additional benefits, one at a time.
______________________________
"The proof is in the pudding," I've heard, in response to the question "How do you show potential clients you can deliver what they are looking for, at the quality they seek?"
Well, I have a problem with foods of a certain texture, and many serious clients are not willing to risk their clients or their work on how your first pudding for them turns out. They want as much proof as possible, beforehand, that previous puddings have gone off without a hitch, and that the pudding they are buying is the right pudding!
Sorry, I may be writing this from a place of anger, after having found out, years ago, that black pudding was not made of dark chocolate, but something much more sinister. But you get my point.
I'd like to continue ranting about desserts, but the important thing here is that, nowadays, you can show proof before someone orders and eats that pudding. And it's easier to do than ever. Successful translators and interpreters have strong, professional online presences/presentations that take much of the guesswork out of deciding who is good, or who is right for the job. And they show as much as they can (rather than simply telling clients they are good). Client feedback, project histories, sample translations, detailing your data security procedures, certifications of training or of entry to groups like the Certified PRO Network, or the new expert pools-- all of these can help make a difference.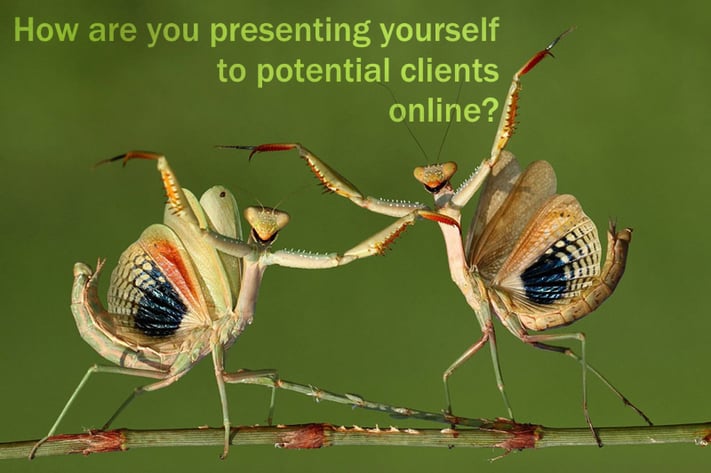 Your ProZ.com profile is one of the most visible presences you can have on the web, especially if you are a ProZ.com paying member. But that visibility is only as effective as what you are showing in your profile. If you have your own website, you wouldn't leave it empty, would you? No, you make it look good, and pack it with all the relevant information a client needs to decide to contact you for their next project. If you are not doing the same with your ProZ.com profile, you are missing out on client contact in an important way. Details like a strong tagline (visible to clients searching the directory, the main channel through which work is passed), client feedback, a history of previous projects, sample translations, all come together to build a stronger picture of you as a professional for clients to see. If you are doing it right, potential clients will be able to taste the pudding before they order it.
But, sometimes it is difficult to know where to start, or where to fine tune your profile to speak to your ideal clients.
If you want to make sure your profile is really flan-tastic (Sorry! It was the pudding, I couldn't help myself), as a ProZ.com Plus subscriber you have access to a set of free webinar-workshops with exactly this in mind. These webinars are given by a member of the ProZ.com site team, to small groups of Plus subscribers, which allows for more personalized help and feedback in crafting your online presentation. Sometimes just minor changes in how you are presenting yourself can make a difference, and the ProZ.com site team is trained to detect what those changes might be, and they are dedicated to helping you find new clients and collaborators. And to be clear, most of what we're talking about here are changes or strategies you can apply anywhere you have an online presence, not just on ProZ.com.
If you are a Plus subscriber and have not already signed up for one of these webinars, you can find them here.
In the meantime, you can also check out this short video, which describes how your profile works to show what you have to offer to clients, and some of things you can do to increase your client contact:
______________________________
If you already have a Plus subscription, be sure to refer to your Plus subscriber checklist to see what you can do to get the most out of your investment.
If you are still considering membership at ProZ.com, this is the full list of membership benefits.
If you have questions or need help, feel free to drop me a line.