Interested in marketing your application to the world's leading community of freelance translators and interpreters?
API integration is available for the "What I am working on" (Wiwo) feature at ProZ.com. Wiwo enables sharing projects that members of the language community are currently working on.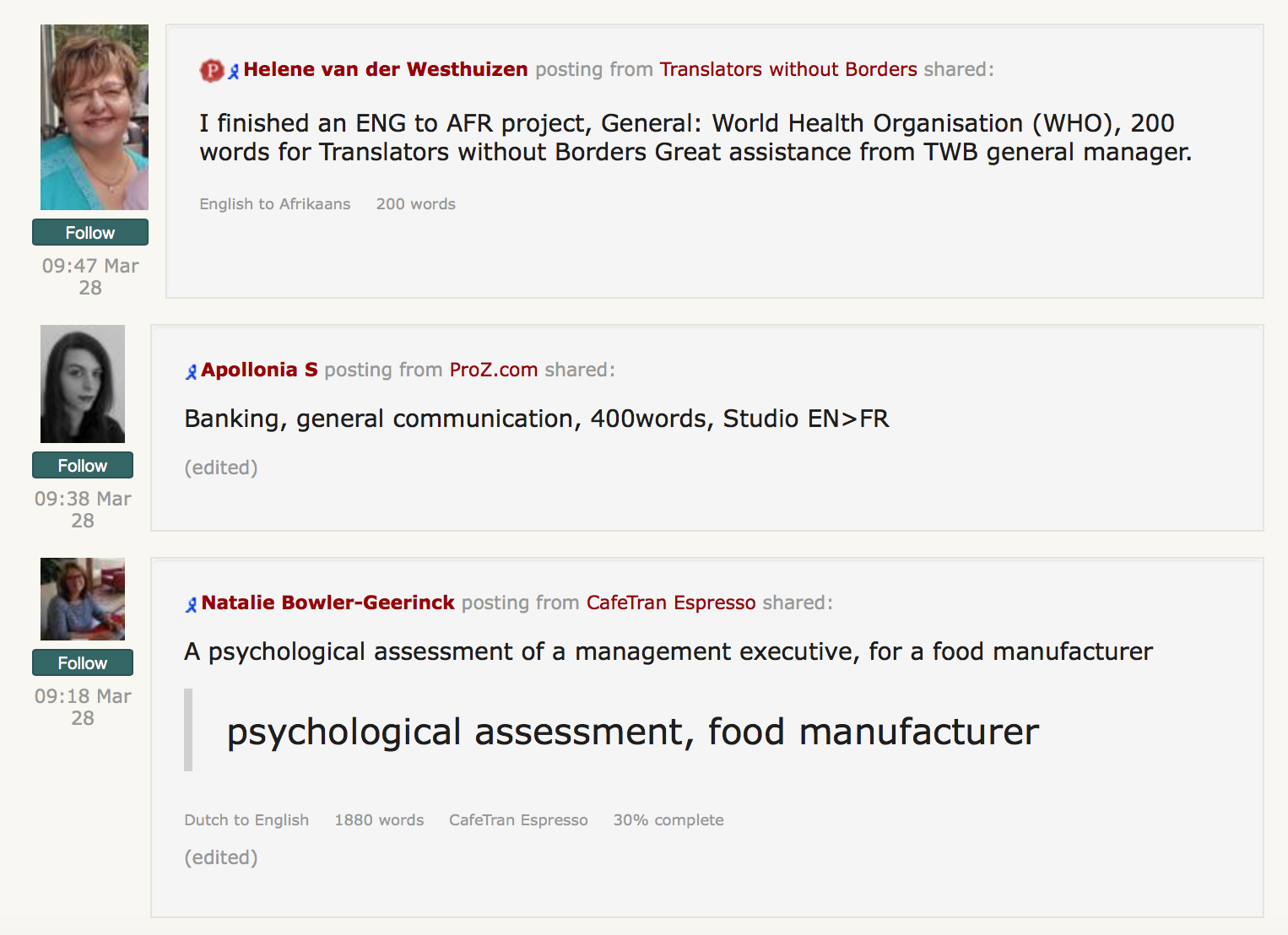 In the example above, Wiwo information has been shared by Helene van der Westhuizen from Translators without Borders, Apollonia S shares from ProZ.com and Natalie Bowler-Geernick is working on the CafeTran Espresso CAT tool.
Applications or tools that integrate with Wiwo will help linguists share their activity and receive product mention and link wherever Wiwo are displayed.

Why share this information? Language professionals can establish a track record of projects they have done, either for their own reference or to make others aware of the type of work they do.
Details such as language pair, subject matter, word count, images and more are included. Natalie Bowler-Geerinck's Wiwo includes 79 other entries and prospective outsourcers can search her entries for terms or categories of interest.
How do language software applications win?
Free branding and marketing exposure
Increased Search Engine Optimization (SEO)
One more feature to enhance your platform
Would your application and the professionals that use it benefit from this? API Documentation for easy implementation is available at ProZ.com. Questions may be emailed to api@proz.com.