Freelance language professionals' outlooks on the future of their work and careers run the gamut, of course. But in general, positivity is up and negativity is down from 2020. The percentage of language professionals who would recommend their line of work to someone who is currently weighing their career options is also up slightly, which is good-- the industry will need all the new talent it can get.
Quotes from language professionals
On the work:


I love what I do. The job is changing, more post-edit, some subtitling... but it is never good to stand still, so I welcome the changes and the challenges that they bring.



Translation for me has become a lucrative business and takes most of my time, something I enjoy.



A valid career option for those that keep up with the technological changes and adequately qualify themselves in ancillary skills necessary for the job.



I believe that technical advancements are making our job faster and easier. It's become normal to hear translators say things like "machines are going to take our jobs," but that's been said about practically every major technology shift in history. I don't believe that translators and interpreters will lose their jobs. But the nature of our work may change, and I'm looking forward to acquiring new skills and adapting. It's what translators do best.



If you leverage technological advances (advanced neural MT, AI-based voice-to-text applications, CAT tools, etc.) to your advantage, you're likely to do well in the profession. But this takes time and effort.

On the future:


Translators and interpreters of the future will use technology and work on complicated projects (e.g. technology projects requiring highly specific terms) that computers will never be good at.



The world is increasingly interconnected, and we are becoming fast media consumers. I believe translators, good professionals, and accurate translators will play a more significant role.



If we don't change our approach as translators we might become mere data-analysts who only work on machine translation. We should instead aim at advising our clients on the benefits of a good translation, or at least discuss with them when it's best to have a high-quality human translation and when machine translation can come into play for quick translation with lower quality requirements.



Translators will be engaged increasingly in high-end tasks on complex and critically high-quality texts and assets.



Even though I am conscious I still have a long way ahead, I am pretty happy with my profession and I foresee a promising future.



Generalists face increasing competition from AI but for specialists with good knowledge of their field (e.g. lawyer, engineer) the future is bright.


[Language professionals will be]

Highly specialised professionals with outstanding source language comprehension and (in the case of translation) excellent target language writing skills, with a tilt to transcreation and the ability to work with clients on equal footing (also providing advice and consultancy).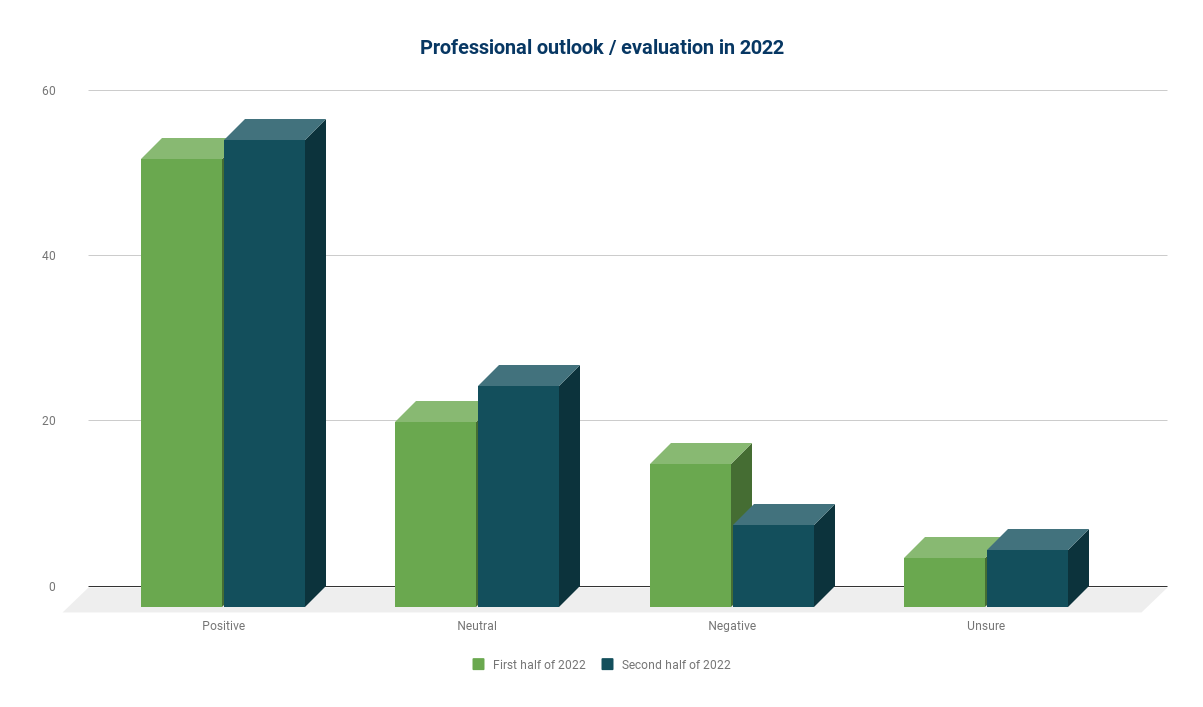 Thank you...
Thanks goes out to the thousands of translators, interpreters, and other language professionals who contributed in one way or another to the information in this report. And a special thank you to all ProZ.com paying members, since it is your membership investment which makes the work that goes into collecting the information and publishing these reports possible. Let's meet back here next year.
Take a leaflet on your way out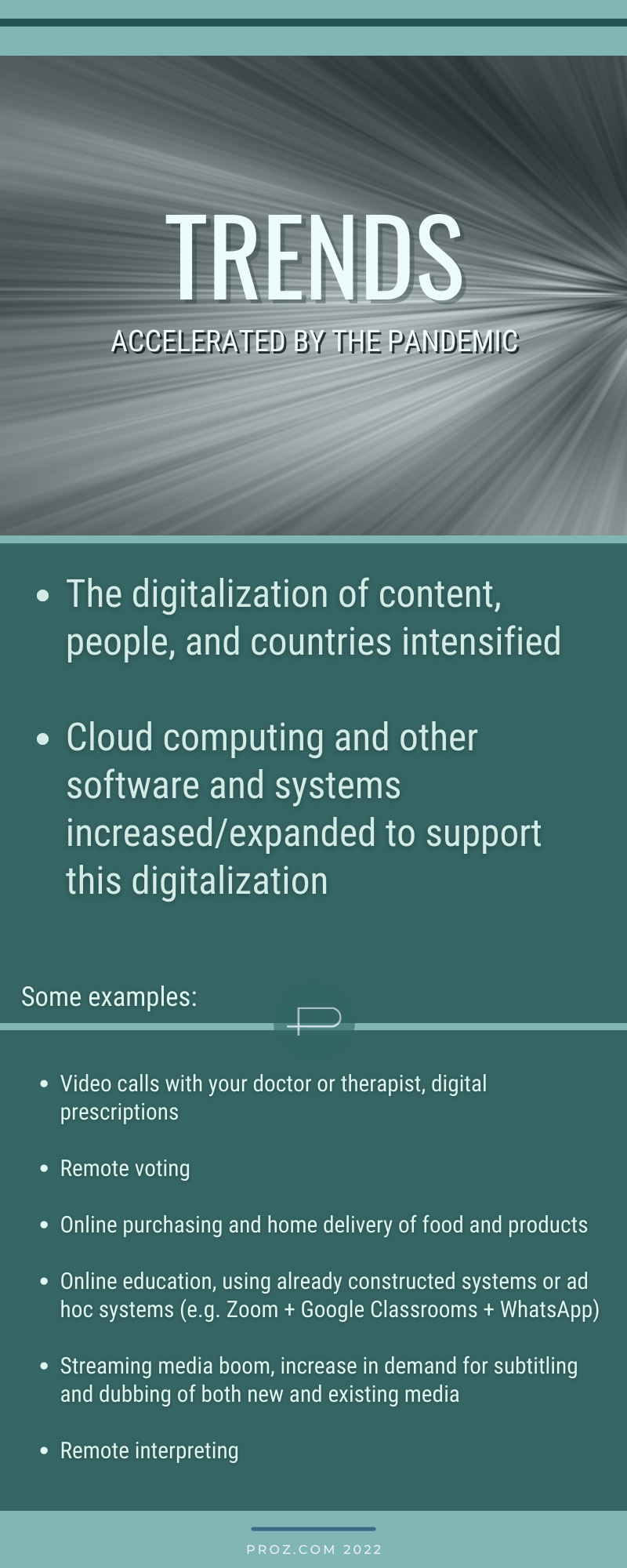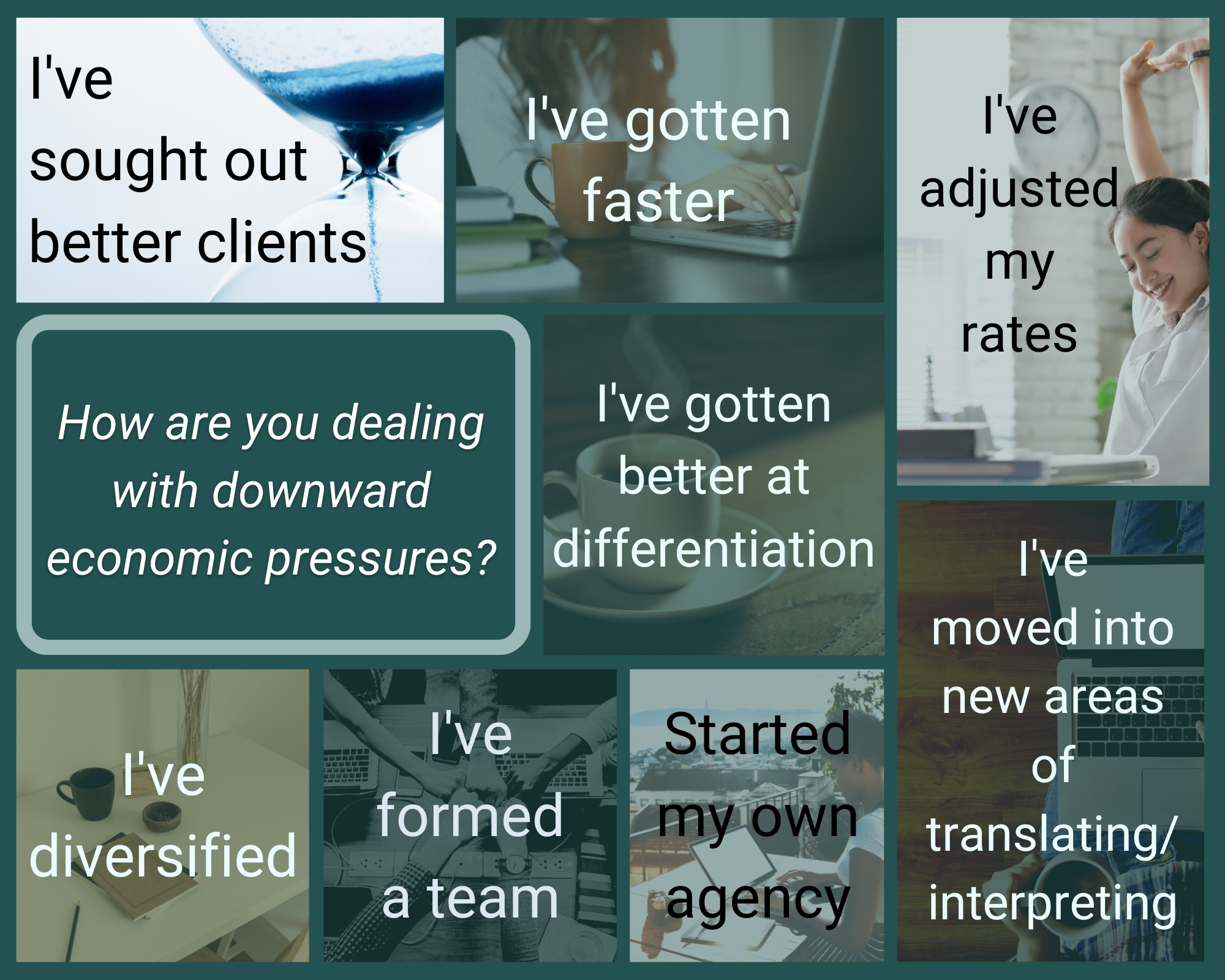 ---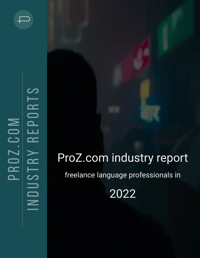 This is an excerpt of the most recent ProZ.com industry report. To read the full report, you can go to https://www.proz.com/industry-report/
ProZ.com industry reports are periodic publications that take a look at trends, challenges, and opportunities in the language services industry, from the perspective of the freelance language professional. ProZ.com paying members enjoy immediate, full access to these reports.
Show new potential clients you are different, and you are serious. Good clients are on the lookout for professionals who can show (not tell) what makes them different. Your education or certifications can be a differentiator, your rates can be a differentiator, your project history or portfolio in your area of specialization can be a differentiator. ProZ.com membership can also be a differentiator. It shows clients at a glance that you are serious enough about what you do to invest in meeting them.
If you are not yet a ProZ.com member, you can start now, with special discounts on membership and training. Find out more »