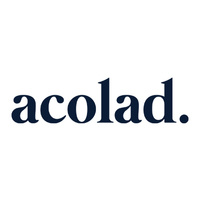 Acolad began 26 years ago as a family business named Technicis. They have expanded over the years, and today are known as the Acolad Group. With over 1000 employees in 14 countries and more than 18000 freelance translators who work with Acolad, it doesn't come as a surprise that they have become one of the most dynamic leading services providers in the industry.
They have rebranded to become a single language provider (except for two brands that decided to keep their current names—TextMaster and Livewords) recognizable by clients and service providers alike.
Their mission is to "help you be local everywhere" and they aim to combine the best of human expertise and artificial intelligence in order to:
provide high-quality language services and technologies
help companies erase linguistic and cultural barriers
showcase linguists and the essential role they play in today's society
Community oriented

As mentioned before, Acolad began as a family business, and as such they are committed to staying true to the values that are essential, like kindness and helping each other. That is why they created Acolad Community in 2019, a platform where freelancers can exchange information. Their three main goals are:
informing freelancers by sharing the latest news and updates from the translation industry
providing training and resources related to the linguistic world
allowing freelancers to meet together and strengthen their network
They often ask freelancers from the Community to give interviews about life as a freelancer, including for NGOs or non-profits, so don't hesitate to get in touch with them if that's something you might be interested in!
As part of their community initiative, they organize in-person events where translators and language professionals can enjoy a friendly evening and meet some of Acolad's Project Managers, proving that the old cliché of lonely writers cut off from the world is out of date.
Services
Acolad offers a full suite of language services, from translation to interpreting, language training, localization, transcreation and e-learning, and for a wide range of areas, such as legal, finance, luxury & retail, E-commerce, life sciences, and services.
They also offer customised services, such as project solutions, transcription, post-editing and DTP services.
What can you expect from Acolad as a partner?
Acolad strives to help businesses become local everywhere, accelerating their international development and erasing borders and limitations. How do they achieve this? They work with each client to understand their brand's culture and needs and create a tailor-made solution.
Since they work only with translators who translate into their native languages and who possess true expertise in a given sector, clients can be sure to receive high-quality products. With their freelancers' writing skills and access to cutting-edge technology, their clients can enjoy customised services, such as personalised translation memories.
While they don't use ProZ.com very much to look for clients, they think it is a perfect place to get in touch and talk with translators and copywriters.
They have been using ProZ.com for over 10 years for specific recruitment needs either by going through the profiles and contacting the translators individually or through a job posting. They find the site is very helpful for getting in touch with highly specialized or rare profiles and for understanding if a language pair is standard or not.
Do you want to join their community of over
18000

freelancers?

You can check their most recent job posts on their ProZ.com Business Page and make sure that your profile is up to date and as complete as possible to appear in their Directory and ProZ Find searches.

You can also take a look at their recruitment page and subscribe to their newsletter.
This post belongs to ProZ.com's Business Members Spotlight series, dedicated to bridge the gap between Business Members and other businesses and freelancers who might want to work with them.