ProZ.com Mobile, the application developed by ProZ.com for use on mobile devices, now offers the possibility of updating basic profile information even when your are away from your computer.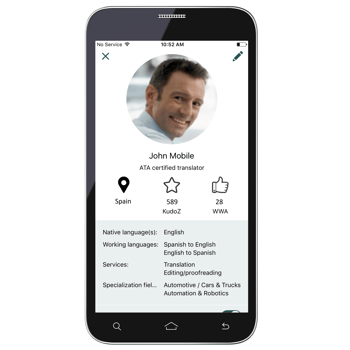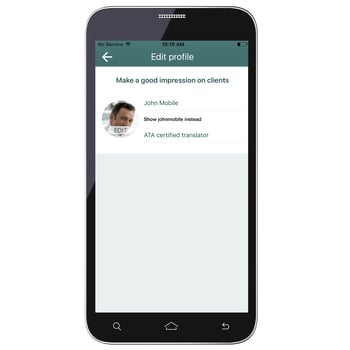 Your site name, your tagline and your profile image are the first impression of you any potential client or colleague will have when visiting your ProZ.com profile, so be sure to complete these fields with catchy and memorable information.
Your identity
Edit identity information and choose what name you would like to show publicly in your ProZ.com profile.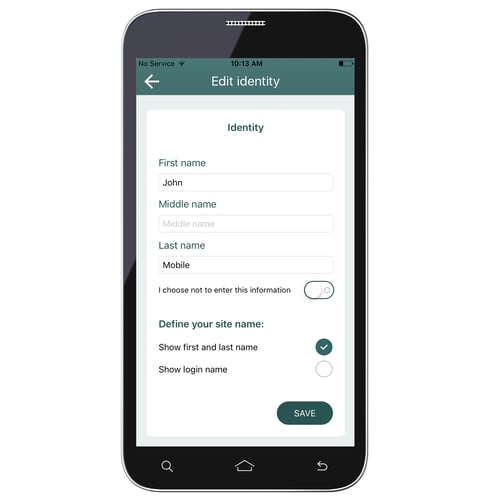 Showing your real name is a good idea when offering online services and doing business remotely. This generates trust among potential clients. After all, who hires someone who calls themselves flower123 when there are so many other professionals out there who are not afraid of disclosing their real names in their business profiles?
Quick tip: at ProZ.com, you can choose who sees your first and last names, and if you want you can show it only to outsourcers.
Your picture
Upload a profile image or a company logo, or replace them with new ones.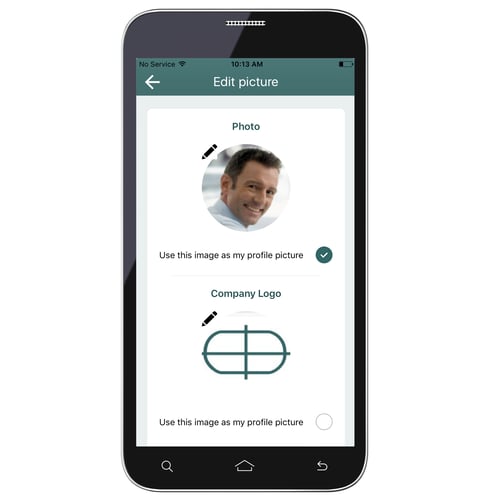 The same principle applies to profile images. When choosing an image, picking one in which you look more or less good will not just do. When searching for clients online looking good is not enough. Ask yourself: would you like to look exactly like in your picture if you met your client in person? Same pose? Same clothes? Same make-up? Same background? Would you be making the right impression?
Unlike social network images, professional profile images should be used to attract the attention of potential clients and collaborators. Your image will stick in their minds and will be automatically associated with your name when they think of you for a job or an interview, so you will want to make sure it represents you accurately and that it sends the right message.
Quick tip: if you do not feel comfortable with showing your face online, then choose an image that reflects the services you offer or the fields in which you specialize. This image too will stick in the mind of clients when they remember you.
Your tagline
Update taglines o enter new taglines in as many languages as you want!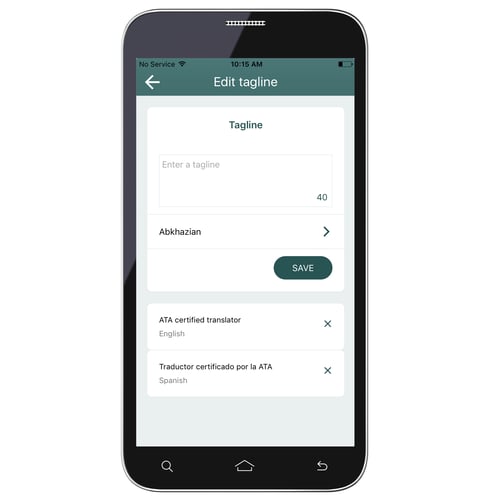 Taglines are the best way to tell profile visitors why they have to hire you instead of your competitors. What is it that makes you special? What do you offer that not many others --or no other!-- do? Why are your services very much in demand? Your tagline may be the information potential clients need to make a decision. Make sure what you offer is correctly summarized in them.
Quick tip: any client will expect you to be accurate, punctual and professional, so avoid taglines such as "Professional, fast translator" or "Reliable and on time". This does not really differentiate you from the rest. Try with something more specific such as "Certified medical interpreter" or "Science translator with Physics PhD".
More...
Want more tips on completing your ProZ.com profile? Click here.
For more information about ProZ.com Mobile, visit this page: https://www.proz.com/mobile
Happy translating!