It's not usually easy to meet a real interpreter. And it's not that you can simply walk into a booth and talk to them. For that reason, ProZ.com has gathered a team of professional interpreters in several languages for you to meet.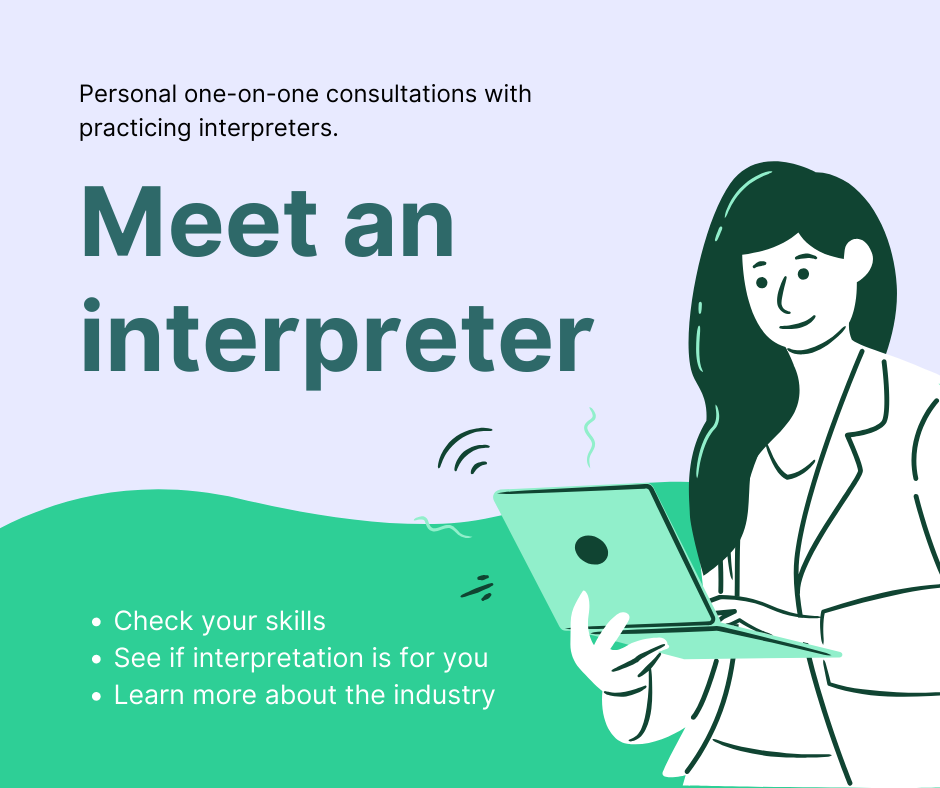 If you have ever considered giving interpreting a shot, but you never really knew where to start from, this is your chance. You can now have a one-hour, one-on-one personal consultation with a practicing professional interpreter.
If you are interested in conference interpreting, you can meet Jan Rausch, a German and French simultaneous interpreter. Jan has done everything, from business meetings and negotiations to factory visits and congresses for international associations. He's also a tech-savvy interpreter providing simultaneous interpretation services via cloud-based platforms.
If your native language is Spanish, you may want to get in touch with Paul Riek, an interpreter with 30 years of experience. Paul has worked in the USA, Mexico, and Paraguay in engineering, human rights, and non-profit organization projects.
For those considering a medical interpreting path, you can get in touch with Teri Rafiq, a Hindi medical interpreter. She's a certified healthcare interpreter in California. She has experience in a number of medical fields helping doctors and patients communicate.
There are also many other interpreters who are available for you. Simply make a request here and site staff will find an interpreter for you: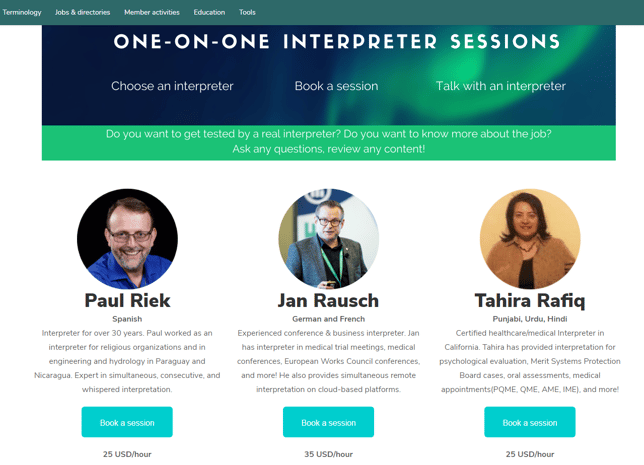 Test yourself

You can get in touch with these interpreters to see if you are fit for the role.
Get feedback from them
See how far you are from becoming a professional interpreter
Identify your strengths and weakness.
Get advice and tips

It's sometimes difficult to know exactly how to land your first clients.
Understand how to sell your services effectively
Learn about networking
Choose the content

But most importantly, there's no predefined content list for this course.
Choose exactly what you want to learn
Ask the interpreter any questions freely