Have you heard of project milestones? As a freelancer, you have likely come across this term but may not have yet implemented it into your project management systems.

Long-term projects need milestones. They help the freelancer stay on track and also make sure that you are getting paid along the way.



This post will explain the importance of milestones, an example of how to it, and how to propose milestones to your freelance clients.


What is a Project Milestone?
Project milestones are a breakdown of a larger project into smaller goals. For example, imagine you are a literary translator who is translating a 55,000-word book from French to English.

Instead of having a singular goal (i.e., translating the entire text), for a project milestone, you would break it down into smaller steps, such as a certain number of chapters at a time.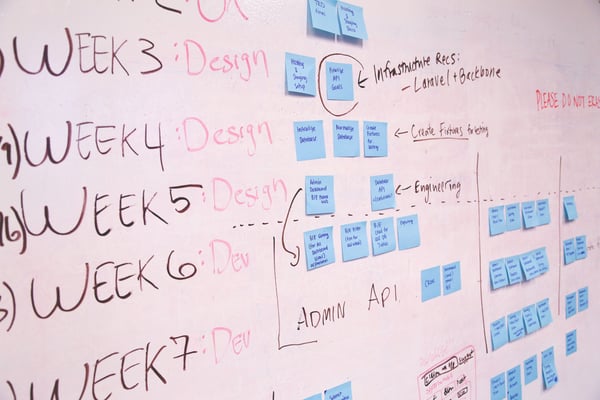 Why Are Project Milestones Important?
Milestones are essential to both freelancers and clients for a variety of reasons, including that:
It keeps freelancers on track for the workload.
It allows freelancers to get paid for each milestone instead of waiting until the end of the project.
It gives clients the chance to check in on a freelancer's progress and make any corrections.
It identifies potential time constraints that may not appear when solely looking at the big picture.
It provides clients with deliverables as progress is made.
It rewards freelancers with a sense of accomplishment each time a milestone is completed.


How to Set Up Milestones
Milestones are relatively easy to create as a freelancer. You know your business, your work routine, and your calendar. To create project milestones, you must first have a clear idea of the whole project, the final goal, the timeline, and your availability. Let's look back to that 55,000-word book translation example.

Your goal is to translate the entire book from French to English in five weeks. The book has 55,000 words and consists of 30 chapters. You bid $5,500 for the job. Here is an example of what your project milestones could look like:
| | | | |
| --- | --- | --- | --- |
| Milestone | Action | Payment | Due Date |
| #1 | Preliminary read, translation of forward - chapter 5, status check from client | $1000 | March 5th |
| #2 | Translation of chapters 6 - 13 | $1000 | March 12th |
| #3 | Translation of chapters 14 - 21 | $1000 | March 19th |
| #4 | Translation of chapters 22 – Final pg. | $1000 | March 26th |
| #5 | Final review and confirmation from client | $1500 | April 2nd |
As you can see, there is not a milestone for every single chapter. Milestones are spaced out in even time and work increments. It may be in your best interests to create a shorter first milestone be shorter with a client check-in to ensure that you are on the right track.


How to Propose Milestones to Your Freelance Clients
Before accepting a large project, it is vital to speak with your client about project milestones. If you are submitting a bid online, you would include a milestone calendar and payment system in the proposal (like above).


However, if you speak with the client directly, you can notify them that milestones are required for larger projects.

Let them know that you will email them a milestone calendar with the guarantee that you will check in with each milestone and that you require getting paid upon milestone submissions. You want to make it understood, professionally and kindly, that you will not submit the next milestone until the previous one is paid.


If a client is unwilling to do milestones, that may be concerning.

Clients refusing to make milestone payments may have the intention of skipping out on paying you completely. Respectable and professional clients will happily accept milestones as it is considered a standard practice that protects both parties.


Are you on the hunt for language jobs, both large and small?

Register at ProZ.com to connect with language related clients around the world from where ever you may be.