The air is heady with incense. Wherever you look there are colourful offerings – in the middle of a busy street, on the pavement, in little shrines in front of houses, in paddy fields, on the beach and of course at the feet of statues. Dressed in traditional lace tops, multi-coloured sashes and sarongs, women bear these offerings on trays – sometimes even riding a motorbike at the same time. Amid these timeless scenes, the sound of Hindu chanting alternates with the Muslim call to prayer floating in the air.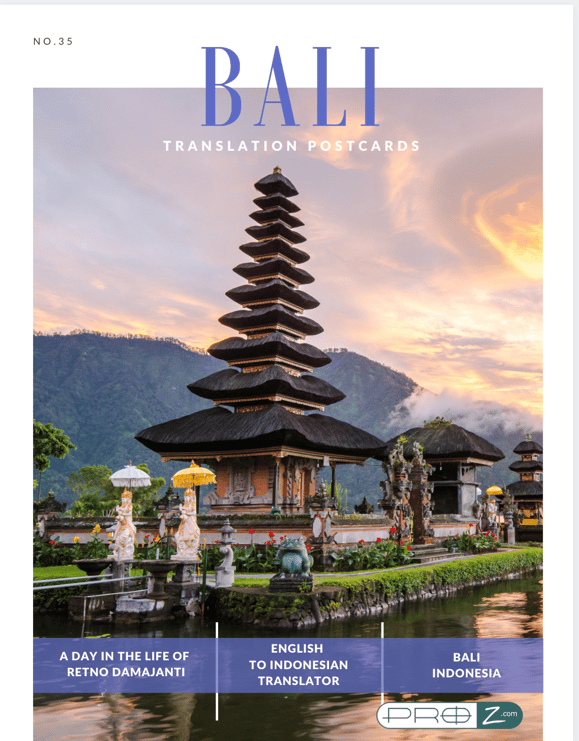 There are dogs everywhere, sometimes sleeping in the middle of the street, unmoved by the passing cars, which have to skirt round them, exposing the drivers to considerable peril. Not to mention the wandering cows, which occasionally bring the traffic to a standstill. Meanwhile, monitor lizards crawl along the beach, while chattering geckos splayed on the walls create a permanent cacophony, much to the annoyance of non-Asian tourists, whose many Facebook posts seem obsessed with the subject. There's a constant backdrop of birdsong, accompanied in the rainy season by a chorus of frogs. Added to this soundscape is the rasp of scooters as tourists whizz by, surfboards or yoga mats strapped to the side of their bikes, blissfully unencumbered by anything as banal as a helmet.
Of all the places to be stuck during Covid, Bali is arguably one of the more attractive. Around the cities, there's a dizzying array of landscapes: forested volcanic mountains, emerald paddy fields, coral reefs and sandy beaches with turquoise waters lapping against the shore. Part of the Coral Triangle, it boasts an impressive biodiversity of marine species, especially fish and turtles.
In terms of culture, the island is fabled for its highly developed arts, including traditional and modern dance, sculpture, painting, leather, metalworking and music. Known for its yoga and meditation retreats, it is, as Lonely Planet points out, more than just a place: it's a state of mind.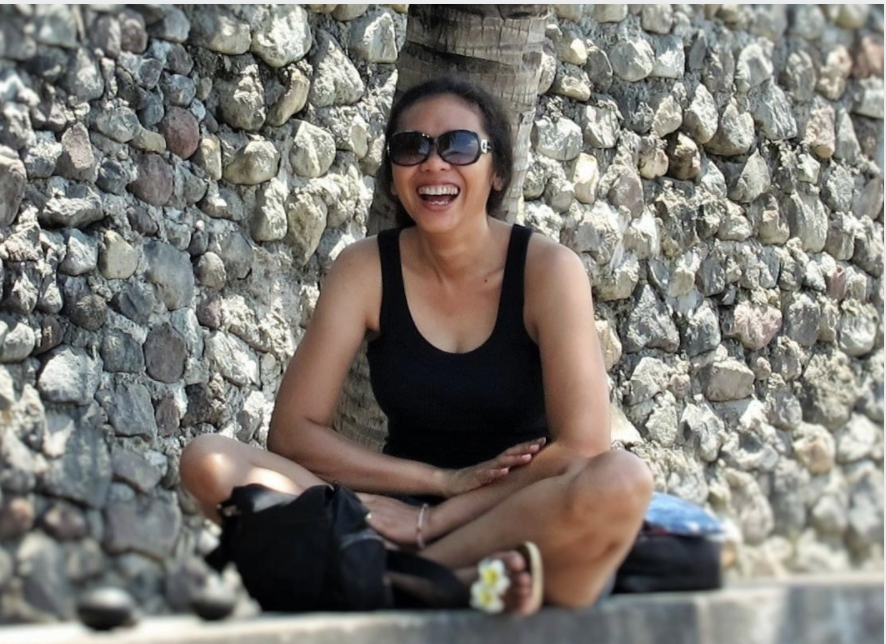 In fact it was Retno Damajanti's long-held dream to settle there in retirement rather than her native Java, in order to practise her beloved scuba diving. She'd even bought a house with her Australian husband with that eventuality in mind. What's more, once a month she would take advantage of a cheap flight to visit the island in search of some sea, sand and surf. The pandemic brought that dream a little closer to reality a little sooner than planned. She flew to Bali over a year ago unaware that President Jokowi was going to announce a lockdown that day, and has been there ever since.
Although it's merely one of 16,671 islands in the archipelago, aside from the major islands such as Java, Sumatera, and Kalimantan, Bali is one of the most highly developed, perhaps because of its vast tourist potential. It's also the only Hindu-dominated island in Indonesia, with Hindus accounting for 82% of the population.


Popular from the 60s onwards with hippies, the island certainly knows how to make money from its natural beauty, although it's probably true to say that the Balinese enjoy a love-hate relationship with their floods of visitors. Of course, tourists represent a major financial boon, and like anywhere in the world, locals are not about to turn their backs on such a source of revenue. Nevertheless, from the old cliché of tourists sauntering into temples in bikinis, to the high spirits brought on by alcohol, and the obliviousness of most holidaymakers to local customs and beliefs, the ways of foreigners sometimes sit uneasily with the customs of an ancient and devout culture.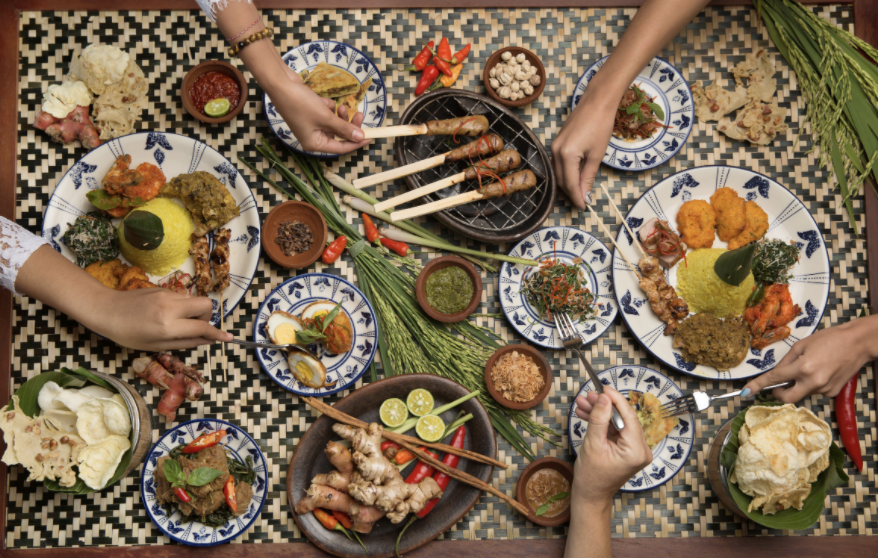 Having said that, even a Javanese with a Jakartan accent like Retno is sometimes seen as an outsider. Her accent, coupled with a pervasive perception that Jakartans are big city folk who like to throw their weight around, can be an obstacle in daily life. A Javanese in a shop, for example, might be ignored if there's a foreigner who wants attention fast… so much so that on occasions Retno has been tempted to pretend to be a Singaporean. She harbours dreams of visiting and even living in other countries, but all such plans are on hold while the pandemic rages. For the foreseeable future, Bali is home.
Unlike many translators Retno, who is now a fully signed-up freelancer, began her career in the corporate world. After studying accounting, she worked for several years in business development, specialising in revenue assurance. That led to work as a telecom regulatory specialist, dealing with the Indonesian government – a role she played until last year. Throughout that time she was living in Jakarta.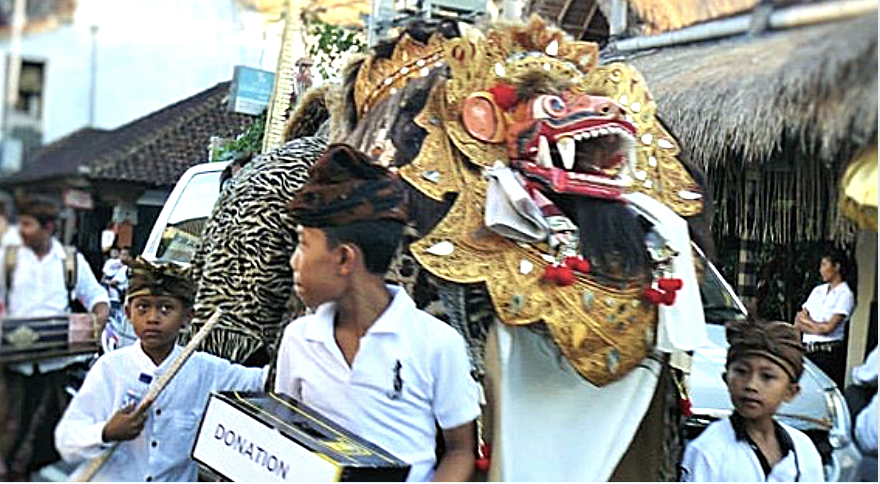 In a later professional role working as an assistant to an executive, she attended several meetings with overseas investors. Even though the Indonesian businessmen involved spoke passable English, Retno discovered that many nuances were being lost in translation, and felt obliged to interject on several occasions. Similar situations also gave rise also to the odd bit of legal translation. Over time a gradual shift took place, and she began to focus more on language than on facts and figures. This was particularly necessary after one experience where she had to hire a translator, only to find she had to rewrite much of their work.
Retno taught herself the tricks of the trade, and enrolled at the same time in a university course on general translation and legal translation. It opened up a new world, and led to a series of clients, even before she turned freelance, including a major corporate client from the world of telecommunications. She managed to fit these jobs in by working at night and on weekends, joining ProZ.com along the way in 2017. And finally, in 2020, she turned freelance.
The texts she deals with range from short articles for the Ministry of Foreign Affairs to regulations in the ICT, banking or transportation sectors, and academic papers. Her clients are both local and international, including several direct clients who know her personally and turned to her because of her expertise in working on telecom industry position papers.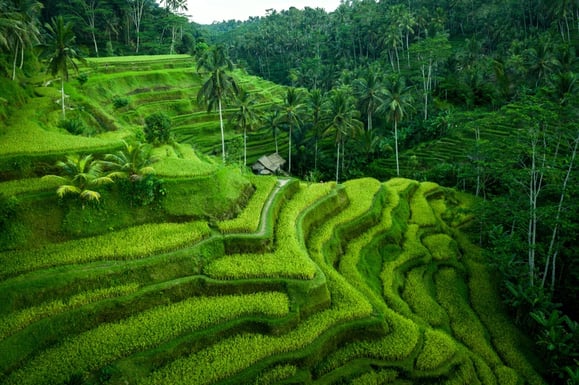 Photo from https://theworldtravelguy.com/

Despite the idyllic backdrop, it's not all plain sailing. Internet provision in Bali is poor. Translators are not seen as professionals – not even by the Government – and it can be hard to make a decent living. And because just about everyone in Indonesia speaks at least two languages, anyone who speaks English is simply assumed to be a good translator. This floods the market with wannabes, and drives rates downwards. Local translator and interpreter associations are on the case and advocating for greater recognition.
The day begins around 8, with a coffee, a light breakfast of oatmeal, or perhaps a smoothie, time to feed the cats and light some incense. Between translation and checking emails, the day soon passes, and the evening might involve a stroll to the sea, stopping off at a beach hut run by an elderly expat for a refreshing coconut drink and a jaffle – a sort of toastie with banana, honey or cheese. The name is said to derive from "jaw full".
On the way back home, Retno stops off to pick up some fruit at a nearby stall and maybe feed the dogs that are never too far away from the home.
And weekends? They are generally taken up with the onerous tasks of eating grilled seafood on the beach, drinking in the stunning sunsets or watching surfers while sipping a coconut juice. It's a tough life, but as Retno reminds us: "It's your road and yours alone. Others may walk it with you, but no one can walk it for you."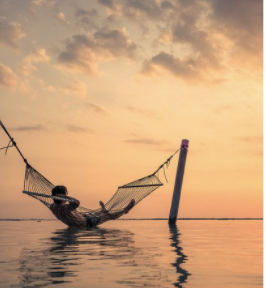 Retno's ProZ.com profile is: https://www.proz.com/profile/2368981

Translation Postcards are written for ProZ.com by Andrew Morris. To feature, drop him a line at andrewmorris@proz.com
This series captures the different geographical contexts in which translators live, and how a normal working day pans out in each place. The idea is to give an insight into translators and translation around the world.

Previous Translation Postcards