As we've seen throughout our series of Translation Postcards, you can find translators in historic villages, towns and cities all over the world, but few of us live in a place that boasts over 3,400 years of recorded history. Home to Plato's Academy and Aristotle's Lyceum, Athens (Αθήνα) is widely referred to as the cradle of Western civilisation and the birthplace of democracy, largely because of its cultural and political impact on the European continent, and in particular the Romans.
The heritage of the classical era (around 200 years in the 5th and 4th centuries BC) is still evident, represented by ancient monuments and works of art. The most famous of all is the Parthenon, which rises above the city on the Acropolis and is visible from just about everywhere in the centre. Byzantine, Roman and Ottoman monuments add to the cultural mosaic.
In modern times, the city has become a large cosmopolitan metropolis and the centre of economic, financial, industrial, maritime, political, and cultural life in Greece. Today it's home to around 3.5 million people, or 35% of the entire population of the country.

One of those is translator Voula Pantsidou, whose own take on the city focuses in on some of its more sensuous pleasures – the warmth of the sun which shines nearly all year round, the salty smell of the sea in early spring when you walk around the centre, amid a soundscape of shrieking seagulls, whose cries are so loud at times that you feel like you're on a remote island. Close your eyes, block out the noise and chaos of the city, and you're suddenly out at sea.
But there are plenty of other stimuli to assail your senses as you carry on your journey – above all the smell of souvlaki (meat and vegetables grilled on a skewer) and tzatziki (a delicious sauce made with cucumber, yoghurt, and garlic, sprinkled with dill, mint or thyme). Such attention to food – and coffee – is of course typical of a café society, where life often takes place outdoors and the terraces are packed with people shooting the breeze, often in loud and energetic tones.
Voula is no native Athenian, however. She was born much further north in the small town of Kozani, and then moved even further north to the equally small Florina, up towards the Albanian and Macedonian borders. There she worked as a waitress for ten years. When asked how it took her so long to find her calling – especially given her fluency in English – Voula laughs: "Those were my wild years, and most of the time, parties were more important than professional ambitions."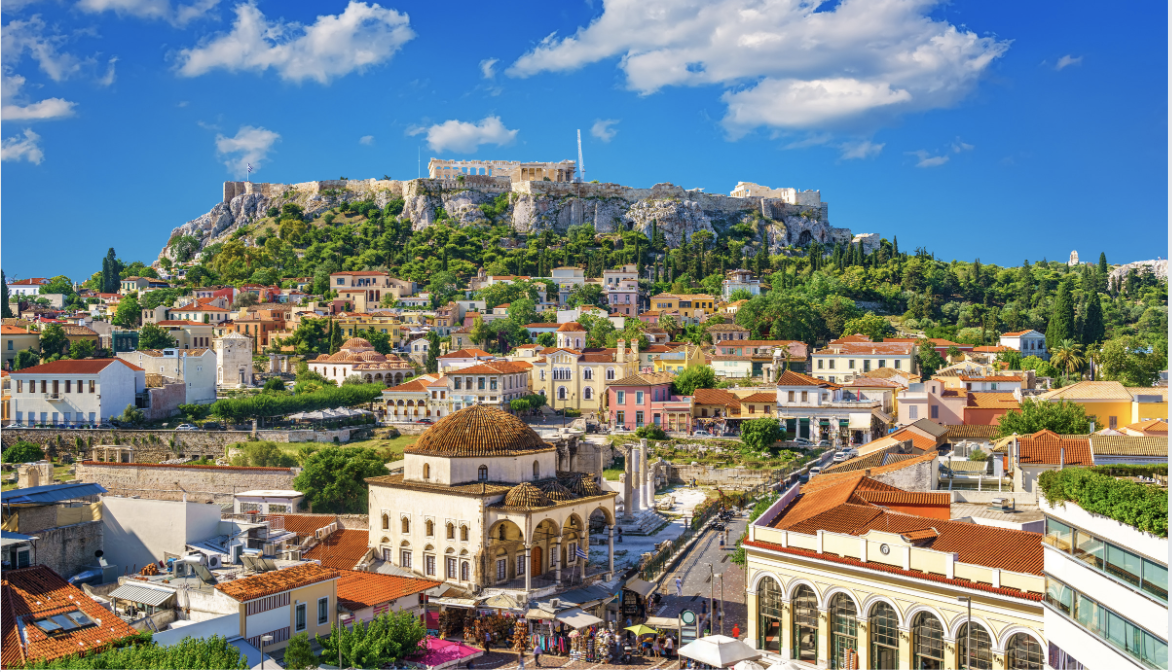 When she reached her 30s, she began to form a clearer idea of what she might do with her working life, but there was only one place to head if you wanted a more varied selection of offers: Athens. And so like people all over the world and down through the ages, Voula packed her bags and set out for the capital in search of a new life. Once there, her first experience was as a secretary and then office manager for four years. But that ultimately proved unsatisfactory – it seemed as if something was missing.
Voula tried her hand at a few things to see what would suit her most and stumbled across the world of fansubbers (fans of TV programmes or films who volunteer their work – as opposed to officially licenced translators). That opened up a whole new world and acted as a gateway to translation, which she found she loved. She'd finally discovered what she wanted to do as a grown-up! From that moment on there was no stopping her. She took professional training courses and did some volunteer subtitling to gain some more experience. It was also around that time that she discovered the ProZ community, which she has come to see as a long-distance family that are always on hand when you need them.
A year later, Voula was finally ready to pursue her dream. By then in fact, her total experience amounted to 2.5 years, on all kinds of audio-visual programmes, from comedy series to films – but this was her first real foray into the professional world of translations. And since those early days, she has come to relish the challenge and excitement of new projects, the thrill of completion and the huge satisfaction generated by positive feedback. She finds the whole process immensely fulfilling and has no plans to return to waitressing!
The work is very varied – including TV series and BBC documentaries for example, and always interesting. And the benefits are easy to see – not only is the work inherently interesting but there's a real sense of giving an entire population access to programmes and information that they would not otherwise have – a clear and compelling example of the power of translators. Voula only has to think back to her own favourite songs and programmes as a teenager to feel gratitude to those who went before her and opened up entirely new worlds.

And let's not forget it was Voula who with fellow-translator Antonis Ziogas translated the entirety of "Translation: The Inside Story" into Greek.
While on the subject of the language, Modern Greek is of course very different from the Ancient Greek of classical times, which is now little more than a school subject in the minds of most Greeks. Glance at a text by Socrates, for example, and the alphabet is of course the same. Yet the vocabulary, verb conjugations and noun case endings have all changed over the millennia, meaning that an educated Greek can just about make out the gist, but little more.
These days Greeks learn English from elementary school onwards, and even though it's never taught, just about everyone is able to spell out Greek in Latin letters – and some do so as a matter of course when emailing or texting.
The working day begins around 9am, which means waking up at 7.30 to allow enough time for a strong coffee and breakfast. There's a short break for lunch – Voula says her stomach starts disrupting her concentration otherwise – and then she tends to down tools at around 4pm, when it's time for housework, relaxation or watching a film with her other half. Of course, when there's a big or urgent project to be done, such routines fly out of the window, and she carries on until nightfall.

If that rather strict timetable sounds rather regimented, and dare we say it, somewhat "un-Greek", Voula reassures us that no clock-watching is involved. In fact, it's her cats who need feeding around those breaktimes, and invariably pitch up demanding attention.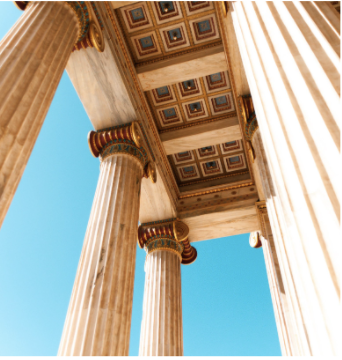 Most of Voula's time is devoted to a local agency which provides an endless supply of work, but the rates are (surprise, surprise) too low even to get by on. Happily, she has recently added two foreign agencies to her collection, which offer triple the rates of a typical Greek agency. Even so, it can be hard to make ends meet at times, and Voula is somewhat relieved to be sharing the daily cost of living with her partner.
But despite such challenges, resilience is one of the watchwords of Voula's approach, and none of this gets her down. In fact, her favourite saying bears that strength of attitude out with crystal clarity: Ό,τι σε ρήμαξε, γονάτισέ το! or "Whatever is trying to ruin you, bring it to its knees".
Voula's ProZ.com profile is: https://www.proz.com/profile/3027052

Translation Postcards are written for ProZ.com by Andrew Morris. To feature, drop him a line at andrewmorris@proz.com
This series captures the different geographical contexts in which translators live, and how a normal working day pans out in each place. The idea is to give an insight into translators and translation around the world.

Previous Translation Postcards