The Great Resignation, The Big Firing, and Other Epic Names
You have probably read terms such as The Great Resignation, The Big Reshuffle, The Big Firing, Quiet Quitting, and others which are commonly being thrown about nowadays, and which make for great clickbait in our news feeds. While the media coverage seems to focus mostly on these phenomena as they affect workers in the regular 9 to 5, it is important to keep in mind that they are also feeding into the pool of available freelancers in many industries, including language services. Many employees leaving their 9 to 5 jobs are going into freelancing; one estimate is that in the United States alone, 50% of the total workforce will be (at least partially) freelance by 2028. Having gone remote during the pandemic gave a large segment of the population a small taste of one part of the freelancing life, and most are currently grappling with remote work vs. back to the office. So now you have both necessity and desire fueling a shift to freelancing as a way of life.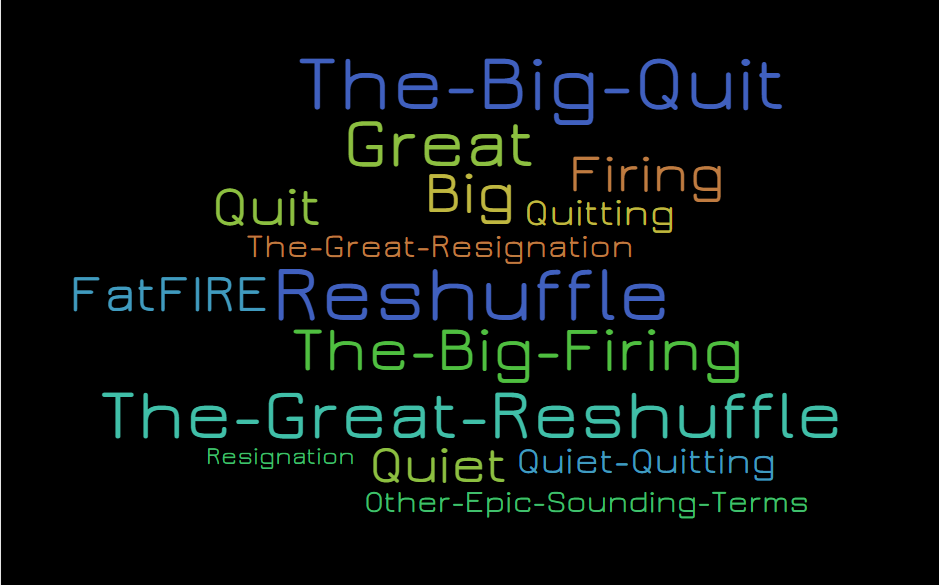 Freelancers already in the language services industry have not been impervious to the trend of critically analyzing one's work and personal life and making adjustments, either; more on that in a moment.
While more and more people are going freelance, it should be noted that some of these numbers can be confused or mis-interpreted, since it can be more difficult to separate those who are 100% freelance from those who are one foot in, one foot out. One statistic is that around 40% of employees have a freelance "side gig", for example. One issue for industries which rely-- or which will very soon rely-- on freelancers is finding talented
full-time
freelancers to meet demand. Why is this? Part-timers tend to be part-time in everything, including availability and volume they can handle, for one. And let's face it, you may be good at what you do in that part-time freelance gig, but you are not going to be as good as the person who is fully invested in the profession and the type of work. Just as a translator who specializes earns more because they can do the job better and faster than a non-specialist, full-time freelancers tend to earn more because they can do it better and faster, and good clients are looking for these results.
Quotes from language professionals:


After losing my corporate job, that I didn't really like, I re-thought my whole career and moved back to translation, getting a specialisation degree and starting a full-time freelance career.



For a number of years, I have been primarily an attorney-at-law, with translations being a side job and and a kind of break from the lawyers' stiff world. However, the last 10 years brought a huge surplus of lawyers to the market which - combined with the fact that many people in Poland don't find it necessary to seek a lawyer's advice until it's too late - makes it really hard for many lawyers to make ends meet. Therefore, I think it's time to put more resources into my development as a translator.



I was part-time translator (and part-time teacher). I have moved this year into only translation.

---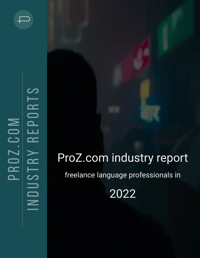 This is an excerpt of the most recent ProZ.com industry report. To read the full report, you can go to https://www.proz.com/industry-report/
ProZ.com industry reports are periodic publications that take a look at trends, challenges, and opportunities in the language services industry, from the perspective of the freelance language professional. ProZ.com paying members enjoy immediate, full access to these reports.
Passive marketing: Set up a strong, professional-looking profile, add ProZ.com membership, and then go back to doing the work you love. Let ProZ.com do the work of putting you in front of potential clients. If you are not yet a ProZ.com member, you can start now, with special discounts on membership and training until December 15th. Find out more »