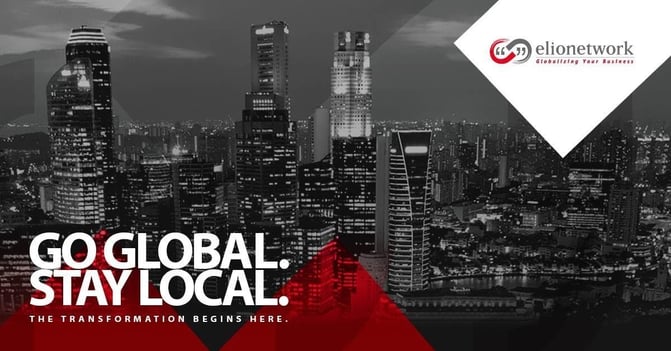 Some translators are happy to work for small or boutique agencies. However, for those that want to make their way into more global markets and work with a team spanning three countries and serving clients from all around the world, elionetwork might be a good fit.
elionetwork is one of the most well-known multilingual translation and localisation service providers in Asia, Europe and USA. elionetwork was founded as an Asian website localisation specialist in 2000. In 2004, Spark Media Lab, their creative design business arm was formed. Since that time, they continuously expanded capabilities to offer localisation in over 55 languages, and added filming, video production, digital design, digital marketing and copywriting to its services under elionetwork, thus providing an all-in-one solution for all globalization needs.
Today, they are the preferred translation and localisation partner for many Global 1000 Companies worldwide.
With headquarters in Singapore and branch offices across South East Asia,
elionetwork carefully develops tailor-designed localisation solutions for each client. The brand is well-recognized in the localisation industry, with years of experience, satisfied clients and an impressive portfolio to showcase their successes.
You can trust the team to provide you with the expertise needed to plan, execute and complete your projects – on-time and on-budget, every time.
They also offer special support to NGOs and NPOs, wanting to eliminate the language barriers for the purpose of social good. Some of their clients include USAID, HOPE Worldwide and Community Chest.
Services
Translation: as an ISO 17100:2015 certified multilingual localisation and translation agency in Singapore, elionetwork provides translation services for software, websites, marketing materials, videos, technical documents, medical documents, legal documents and other types of documents in over 55 languages.
Interpretation: their team of interpreters are experts in a variety of APAC and European languages and are capable of delivering both consecutive and simultaneous interpretations. They also rent all the interpretation equipment for an affordable fee or bundle it into their interpretation packages.
Copywriting: the focus of the copywriting effort is to ensure your message is understood fully and translates into meaningful results.
Creative design: elionetwork provides creative design services for all types of marketing collaterals, from traditional print media (including magazine and newspaper advertisements) to online platforms (such as websites, portals, digital booklets, etc.).
What can you expect from elionetwork as a possible partner?
Their professional team possess strong industry experience and expertise and take the time to listen to your business' unique challenges, expectations and needs – before crafting a strategy, timeline and deliverables that are customized for each project. Whether you are an MNC or an SME, they always go the extra mile to provide best-in-class services and solutions tailored to exceed your expectations.
They are looking for translators and language professionals who are motivated, passionate about what they do and who are open to suggestions and are not afraid to ask question when in doubt. A good fit for their team would be the translators able to put themselves in their clients' shoes to understand what they need.
The PMs at elionetwork use ProZ.com to expand their database on a daily basis. They not only check specialties, but entire profiles (if you need help completing your profile or making sure it's the best it can be, head over here!) and feedback entries. Looking if the candidate is a CPN member (apply here) is an additional step to make sure they are qualified before they are screened by their own team on their side.
You can check their business page and Blue Board record at ProZ.com.
What does a project workflow look like?
If you're part of elionetwork's team or one of their clients, you're probably familiar with their methodology. If not, but want to know more, here are the basics: they use a methodology they call eFast, which provides the necessary structure and flexibility that helps share best practices, knowledge and skills leveraged upon individual and team experiences. Their professional resources & state-of-the-art technology are incorporated into the production workflow together with stringent Quality Assurance and performance measurement processes for continuous improvement.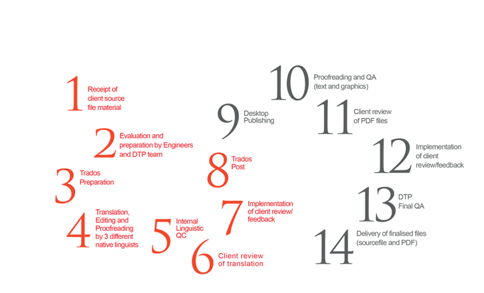 An experienced project manager is designated as the single point of contact. This minimizes coordination efforts and communication costs while ensuring consistent project execution and status updates. This PM
assembles a team and deploys the necessary technology to
complement human linguistic and technical expertise.
A customized production workflow is then created with stringent quality assurance procedures designed specifically to meet the challenges of each project.
Do you think you have what it takes to join their team?
If you are client-focused, results-oriented and challenge-driven and see yourself as a part of their team, you can send a cover letter and resume to hr@elionetwork.com.
Write today and watch a world of translation open up before you!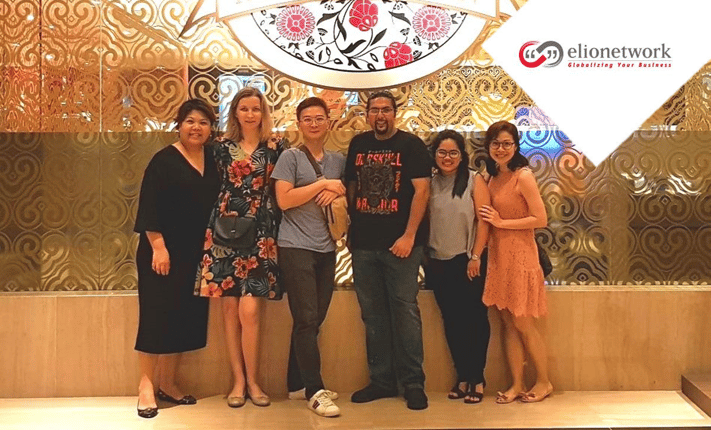 elionetwok's Singapore and Cambodian team bonding
This post belongs to ProZ.com's Business Members Spotlight series, dedicated to bridge the gap between Business Members and other businesses and freelancers who might want to work with them.