GTE Localize's Journey
GTE Localize is a regional language vendor focusing on Southeast Asian languages. In 2017, it was founded in Hanoi, Vietnam with the sole focus on the Vietnamese language in which they have a huge competitive edge of culture understanding and reasonable high-quality resources.
As the company continued growing and expanding, they saw a great demand for Southeast Asian languages translations . With insights into the cultures of Southeast Asian countries and a growing network of talented native Asian linguists, GTE Localize constantly increases their production capacity for these languages.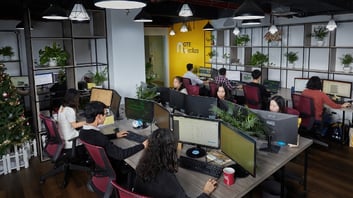 Now they have two offices: the headquarters in Vietnam and a branch office in Indonesia. As of February 2021, they have a team of 31 full-time staffs (Project Managers, In-house Linguists, Account Managers, Localization Engineers and Developers) and a deep network of 700 freelance Asian linguists.

Goals and Missions
GTE Localize aims to become the trusted partners of other LSPs for Southeast Asian languages so that whenever an LSP has demand for SEA language, they will think of them as having regional insights and capacity but with global standards and professionalism.

Services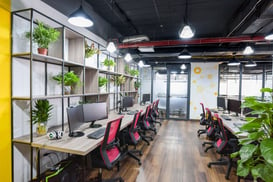 As an ISO 9001:2015 certificated company, GTE Localize provides high-quality translation and localization services for a wide range of industries, from Life-science, Business, Legal, Manufacturing & Engineering to IT & Software and Education. They have a pool of over 700 experienced native linguists and 10 in-house linguists who are also subject-matter experts in their fields to handle translation and localization projects for numerous language pairs in Southeast Asian languages.

G-One: GTE's Technology for a more efficient workflow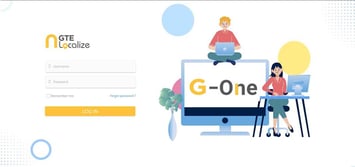 GTE Localize has their own management system called G-One to create a smooth and efficient workflow:
TMS: to record all project details systematically & assign the jobs to In-house linguists/freelancers automatically.
Vendor Portal: for freelancers to update their profiles, receive and deliver jobs, create invoices.
CRM: to monitor relationship with potential and existing clients.

Quality assurance
If a client orders a Translation Only project, it will be translated by an Editor and another step will be automatically added – spot QA check. For big projects or projects from key clients, they also include an internal LQA round by a third linguist. The cost of the spot QA check or the internal LQA round is absorbed by GTE Localize (not clients) with the aim of bringing clients with the best quality translations.
Deadline compliance
On G-One, they have a deadline dashboard for PM, Sales and In-house translators to track and follow deadlines efficiently. The dashboard is the very first thing the team sees when opening G-One. Two hours before the deadline, the project's color turns yellow as a reminder of the upcoming deadline.
Punctuality is part of GTE Localize's ADN, and it starts with the recruitment step. All candidates must be punctual for interviews and other meetings to be qualified for the jobs. This, along with all QA steps, is to ensure clients receive the best value for what they have spent.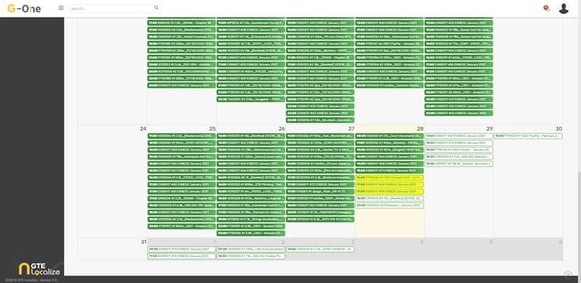 Potential Collaborators
GTE Localize expect to reach new potential clients by using ProZ.com. They target two groups of clients on the site:
Global agencies who want to outsource a part of their languages (Southeast Asian languages) to regional agencies that can bring good value for money with high-quality services at a quite regional level of cost.
Regional or local agencies of the same size but who want to outsource some languages they cannot cover. Likewise, GTE may outsource languages they cannot cover (such as European languages) to them. This is two-way cooperation and a win-win situation for both sides.

If you'd like to collaborate with GTE Localize, feel free to drop them a line!
Become part of their team
GTE Localize's VM team uses ProZ.com on a daily basis to seek for new talented linguists to work on specific projects as well as expand their database. What they expect from the translators is their enthusiasm, responsibility, and punctuality. When looking for a candidate, the VMs check speciality, rates, experiences, feedback entries, and also how they market themselves in the bio section as it shows their ways of using/playing with words and languages. Here's a blog post to help you update your profile!
Check their posted jobs on GTE Localize's ProZ.com business page and if you qualify to send your Blue Board applications here (note that you'll be able to see them in the list of outsourcers if you meet the requirements to send your application). You can also send your CV to vm@gtelocalize.com if your language pairs include Southeast Asian languages.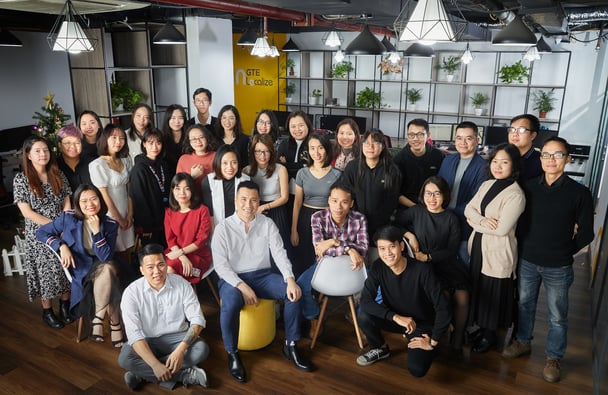 This post belongs to ProZ.com's
Business Members

Spotlight series, dedicated to bridge the gap between Business Members and other businesses and freelancers who might want to work with them.