As we'll see throughout this series, life can take us on some strange journeys from where we started out to where we end up. In the case of Paul Urwin, who was born and grew up in the sleepy Somerset town of Street, (main claim to fame: it's home to Clarks, the famous British footwear brand), a number of decisions and chance encounters led him to the life he now leads in Bogotá, Colombia, fluent in Spanish, a happy husband and father, and of course Head of Training at ProZ.com.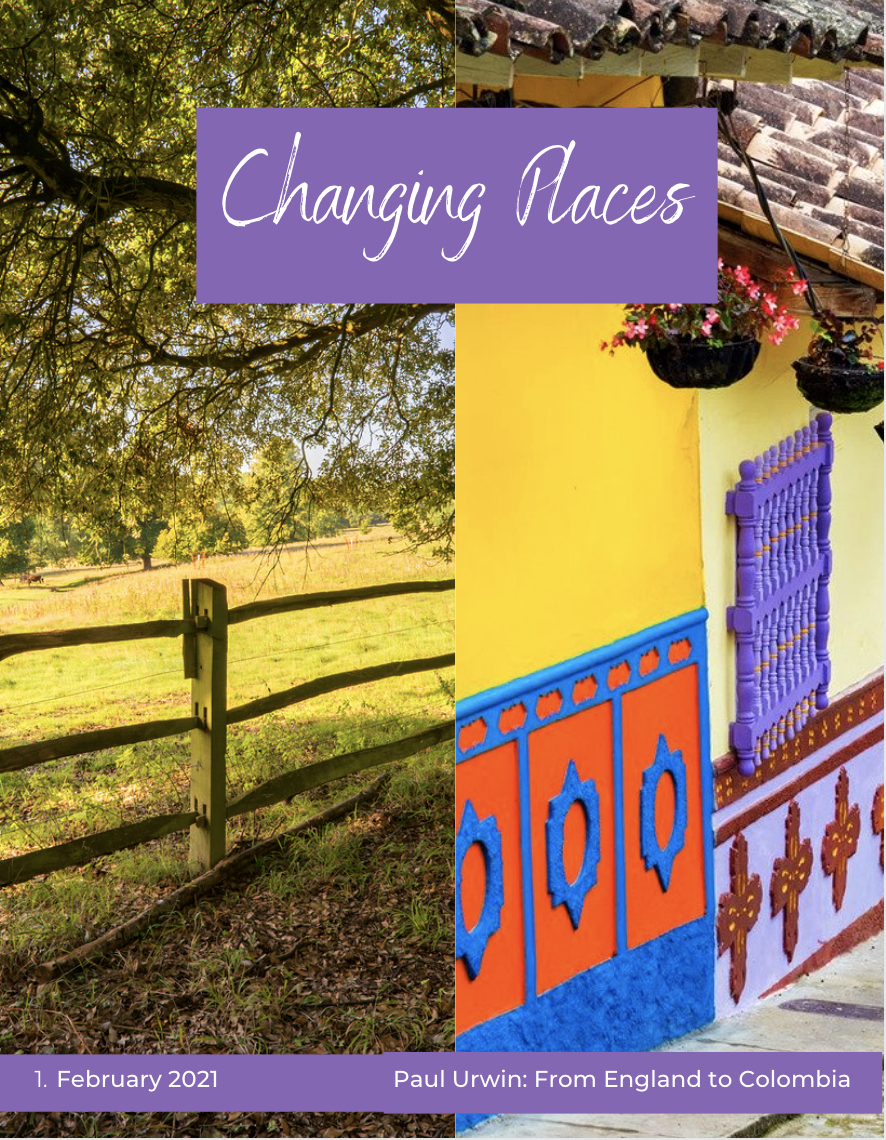 Despite having gained a degree in aeronautical engineering (which really is rocket science), Paul opted for a career in finance, in the City of London, where he spent much time staring at numbers across multiple screens, and making investment decisions. However, he felt the job lacked creative spark and so when the company offered him a sales posting in Colombia in 2004, he jumped at the chance A year or so later, once Paul was firmly ensconced in Bogotá, he realised that he wanted out of finance and the corporate world altogether. By now his entrepreneurial side had awakened and he set up an English language teaching company, where he himself taught. Among his students was a certain Claudia, who would one day become his wife and the mother to Daniela. But none of that happened immediately – Claudia spent four years in the States on an MBA and is now a successful businesswoman in her own right.
One of the main differences in life in Colombia is the huge importance of family – get-togethers are frequent, involving innumerable uncles, aunts and cousins. The local neighbourhood is another friendly scene, where everyone knows everyone else – it's all a long way from the rat race Paul experienced in London, with its pallid, silent workers on the early-morning Tube and late fluorescent-lit evenings in the office.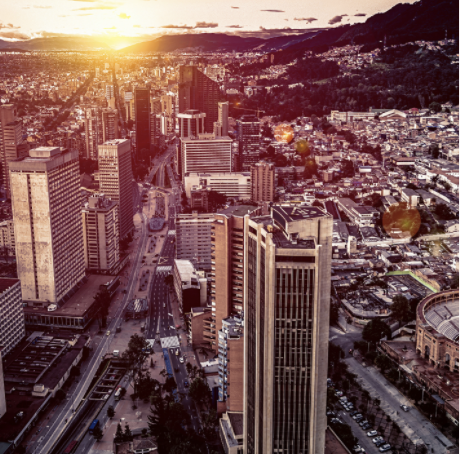 Colombia is also a country with a huge variety of microclimates and cultures. And one where, despite – or perhaps because of – the lack of a government safety net, people show tremendous resourcefulness and resilience. It regularly achieves high scores on the Happiness Index, despite the daily struggles faced by many.
Of course, leaving any culture for one that's fundamentally different brings its challenges. Attitudes to time, to confirming appointments, and to driving all take a little getting used to, and of course you need your wits about you when it comes to the security situation. Armed guards outside certain houses or blocks of flats are a common sight. And even though local food is delicious, there's less in terms of variety of ethnic cuisine than back in the UK, and the seasons are far less marked.
Return visits to quiet Street often remind Paul of how far he's come, but like all who live a long way from home, the prospect of even beginning to explain his experience to old schoolmates who've stayed put all their lives is a daunting one. Where do you begin? And yet at the same time, Paul respects all those who put in the time to being pillars of local communities down the decades– perhaps it's those very stalwarts who allow those of us who are naturally more rootless or footloose to take flight and indulge our whims…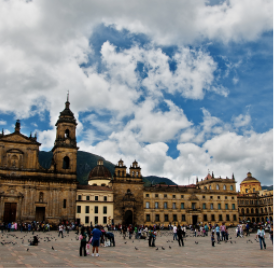 But Colombia is now where his heart lie. Unlike expats, who invest little in local cultures or languages, we long-term exiles tend to integrate, to absorb two ways of being, rather than shoring up one and blocking out the other. In fact, Paul speaks very impressive Spanish, despite never having actually studied – he just picked it up as he went along. Not bothered about perfection, he is happy enough with effortless communication.
And so this first issue in the series concludes with a contented picture of a man who moves seamlessly in and out of his two countries, feeling quite at home in both. A master of code-switching. An Englishman in Bogotá.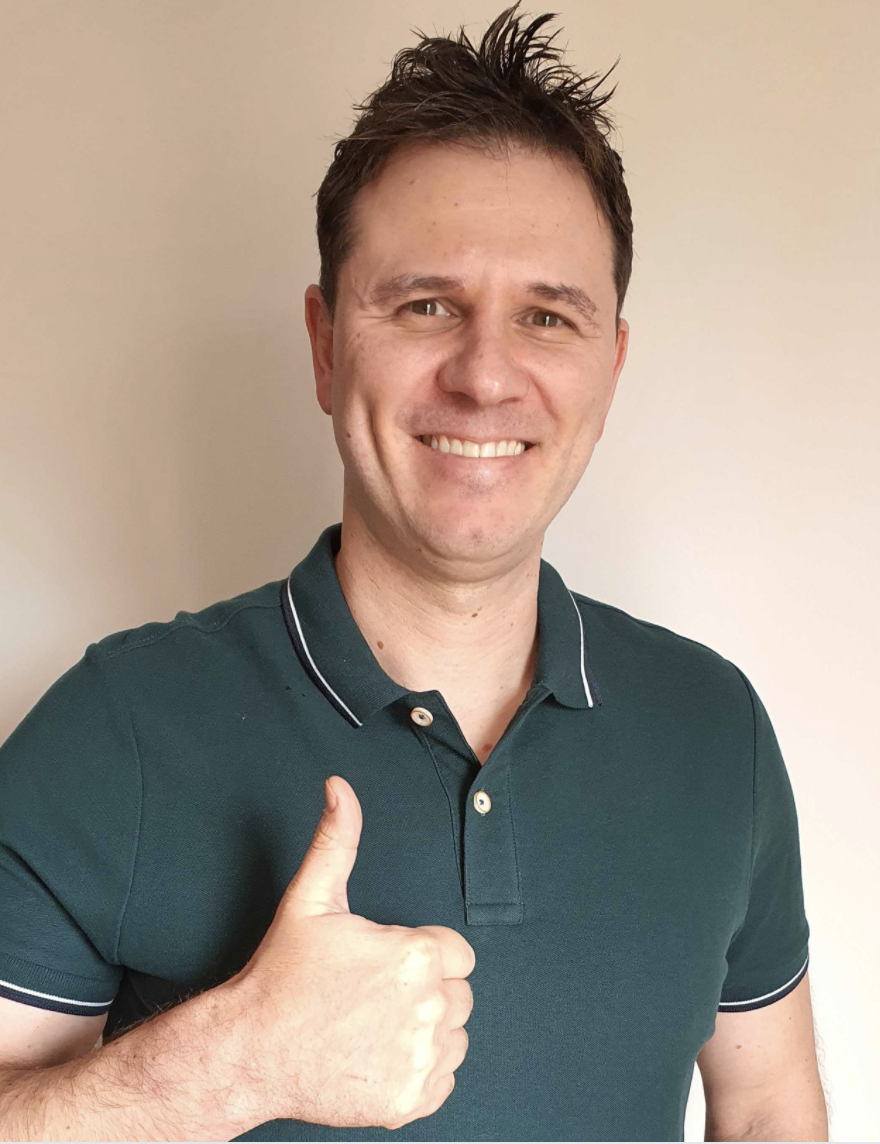 Future issues will present us with very different situations, not always so happy, but all revolving around the same key theme: starting a new life in a new home. Stay tuned!
It's time for a new series, entitled Changing Places, about translators who end up living in cultures very different from where they were born. This can be for a variety of reasons: sometimes they're drawn by the attractiveness of foreign climes, sometimes forced into exile. But all of them give us pause for thought on what it is to be a nomad in the 21st century...