For years, ProZ.com's translation industry forums have been a place for open discussion on topics related to translation, interpreting and localization. The topics are always an interesting read, they are often entertaining, worthy of hours of your time for education, and an opportunity to engage with the world's largest community of language professionals.

You may want to think about how being active in the forums for the career-building aspects that lead clicks to your profile.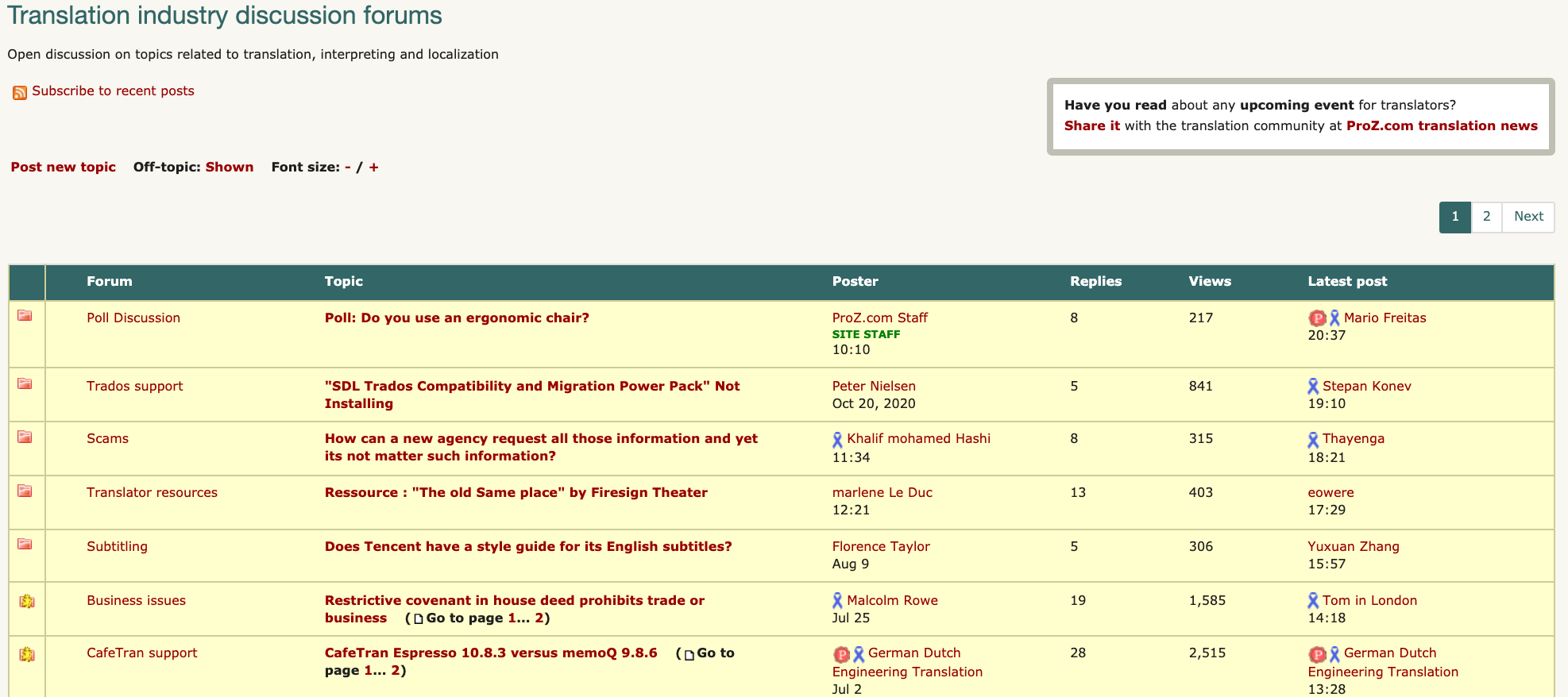 Build your brand
Providing insight to a public forum helps you establish a brand as an expert in the translation industry. Topics are started with a question or concern from another member of the community.
Lending your expertise or opinion will help members of the community and if your insight is helpful, others will see your name and take note.
Many forum posts appear as answers for translation-related questions put into popular search engines like Google.
Be sure you have added a profile photo at ProZ.com so that forum readers can associate your photo with your name as well.
Links to your profile
All forum postings include a link to your profile. Whether you are the original poster or someone that comments, this is an opportunity to bring more visitors to your personal page at ProZ.com. Many have found work through collaborations, referrals and talent seekers who peruse the forum.




Membership status shown
If you are a ProZ.com member, then your membership ribbon will be shown along with your name, language pairs and other information alongside your posts. Membership shows a commitment to yourself as a language professional... and supports the site.

ProZ.com forums are available at https://www.proz.com/forum.

Please keep in mind the forum and site rules when posting in this community.