How do I answer job offers at ProZ.com? That question came up in the ProZ.com Facebook group recently and I'm borrowing the well-crafted answer from Lu Leszinsky to include on this blog.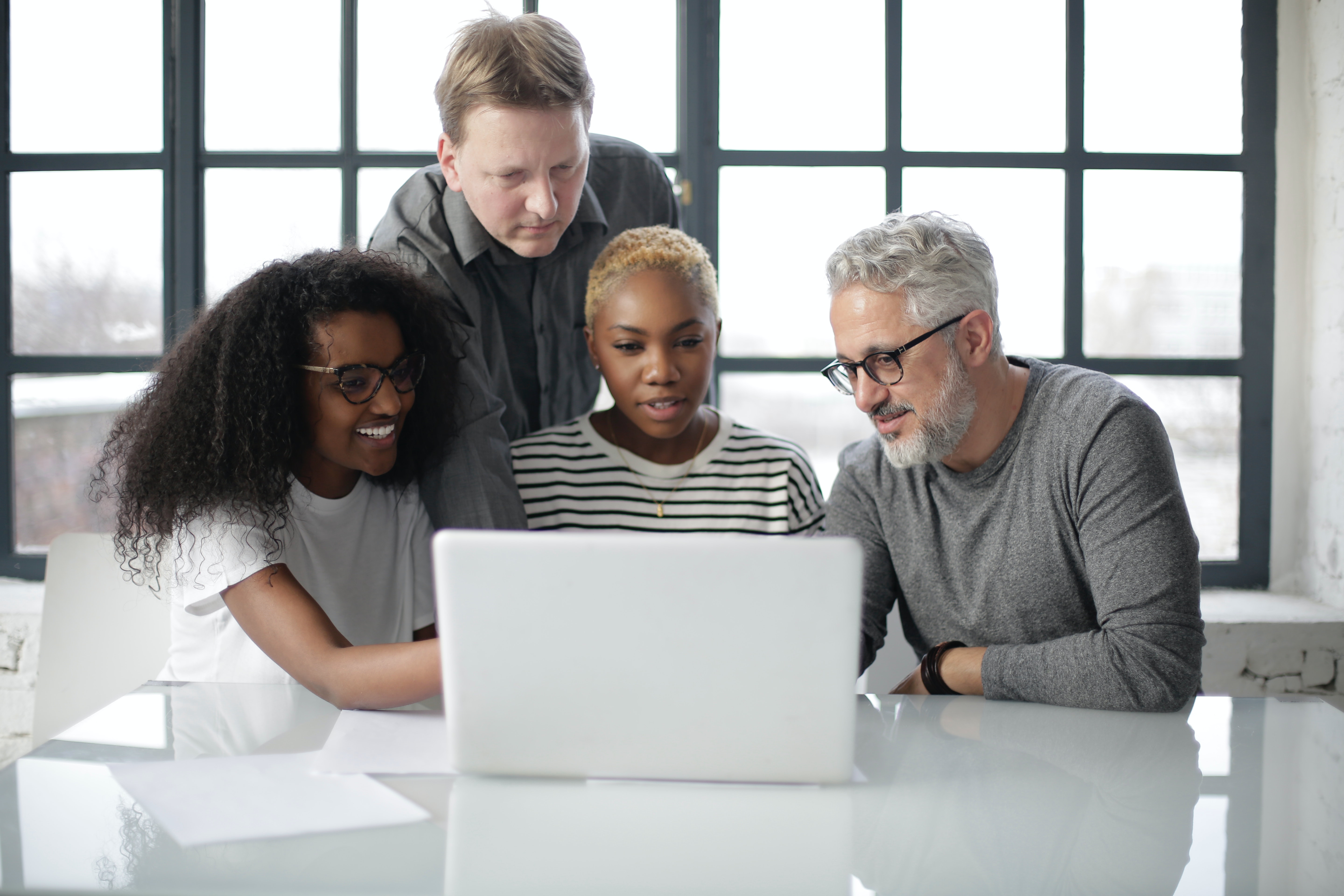 Highlights:
1. Browse jobs that interest you
2. Confirm you meet quoting requirements
3. Click on submit quote

Where are the jobs?
When an outsourcer needs to hire for an open position or find talent to fill expected needs, jobs might be posted at ProZ.com. Language jobs posted to the world's largest community of freelance translators, interpreters, subtitlers and other language professionals are listed under a section called "Browse jobs" (to get there, mouse over the "Jobs & directories" option on the top menu, then click on "Browse jobs", or simply bookmark this link: https://www.proz.com/language-jobs).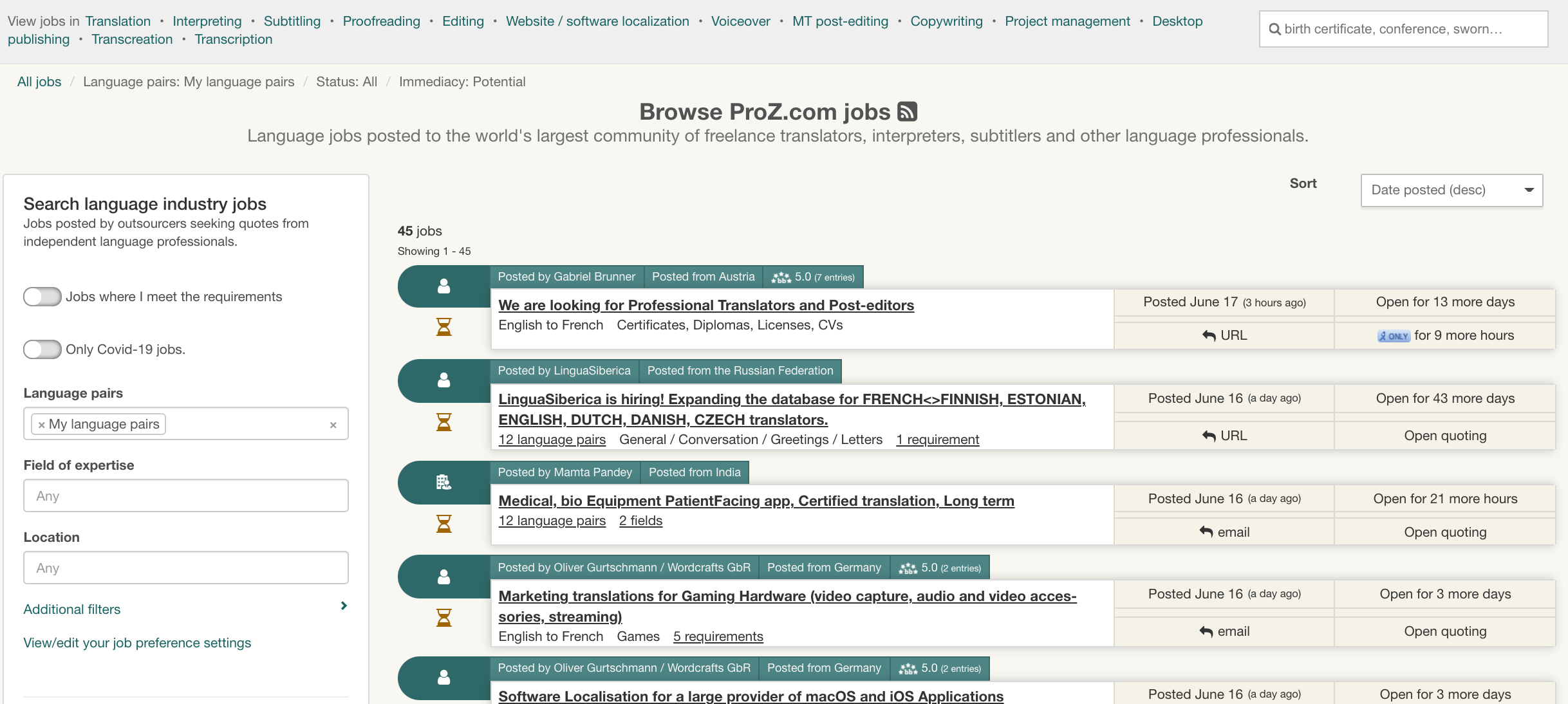 Jobs listed in that page can be filtered by a number of criteria, including language pairs, fields, and word count.

Use the "Jobs where I meet the requirements" switch to filter jobs where you meet the criteria to submit a quote.

Make sure your profile includes necessary information
In order to be able to quote on a job, your profile information must match exactly the job's requirements.

So, for example, if you offer interpreting services, but you haven't reported "interpreting" in your profile as a service you offer, you won't be able to submit a quote.



In other words, it's not enough to offer a service or work in a given field. If that service or field (or software, credential, etc.) is not reported in your profile, the system has no way of knowing that you meet the job poster's needs, and so the "Submit quote" button will be disabled. You can update your Profile at any time here: https://www.proz.com/settings.

Submitting quotes
Job posters can choose to receive quotes in a number of ways, the most common ones are (1) online via ProZ.com, where you complete an online form with your rate, your proposed completion date, your message, etc. and the poster accesses your quote also online, and (2) via email, that is, if you meet the job's criteria, you are shown the poster's email address and you can use it to send your quote via email.

Other quoting methods include URL (the poster specifies a webpage where you can submit your quote), phone, fax and postal mail -- not so common these days though.

In sum, to quote on jobs, start by browsing jobs that may interest you, confirm that you meet quoting requirements (these are shown on the job and summarized at the top of job postings) and if you do, click on "Submit quote" to get started. If your quote is accepted, the job poster will let you know.

You may also find some useful information on this blog post on "How to write an effective job quote".