A number of translation industry companies have been working on providing a response to the unprecedented COVID-19 crisis, in order to help out industry professionals all over the world navigate these difficult times.
---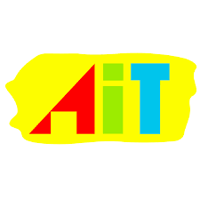 In order to support translators during the COVID crisis, Advanced International Translations is offering an unprecedented 80% discount on all of its software for translators, here. If you are a medical translator you can get their software for free by reaching out to AIT customer support. This offer includes all licensing tiers of AceProof 3, AcroLexic 2.0, AnyCount 3D Enterprise, Professional and Standard, AnyLexic 2.0 Server, AnyMem 3.0, ClipCount 2.0, ExactSpent 3D, Projetex 3D, Translation Office 3000 Advanced, Professional and Standard, WinLexic 2005, and several of their services, such as training, custom development and support.
---
Wordfast has amended their EULA to allow employed translators working remotely during the COVID-19 crisis to install and run Wordfast products on their computers at home at no extra cost. More information about this is available here.
Wordfast also provides free access to Coronavirus Translation Memories. These TMs were compiled from TAUS corona crisis data about virology, epidemic, medicine and healthcare, and are available for English <> French, English <> Spanish, English <> German, English <> Italian and English <> Chinese. They can be accessed by anyone using Wordfast's free CAT Tool Wordfast Anywhere or Wordfast Pro. More information is available here.
---
SDL is providing free access to SDL Machine Translation, available to all organizations, researchers and professionals engaged in any aspect of COVID-19 medical research, discovery and development. All related information can be found in their press release.
---
CafeTran Espresso's unlimited version is being offered to all ProZ.com members at no extra cost. If you're a ProZ.com member, you can find out how to activate your license here.
This comes paired with ProZ.com's own efforts to reach out to the community during the COVID-19 crisis, put together as a resource center available to all ProZ.com users and members alike. Some of the resources include a free online event that lasted three days and was recorded and made available here, free access to the ProZ.com video library through June 1st, 2020 and free access to the Spotlight Training through June 1st, 2020.

Do you have any tips we may have missed or suggestions on things you'd like to see on ProZ.com's resource center? Reach out to rocio.p@proz.com