Over at the Translators and Interpreters (ProZ.com) Facebook Group, there are plans for a series of weekly posts introducing you to the people behind
ProZ.com
. Some of them you may have come across, while others have remained in the shadows… until now! In the weeks and months ahead, we'll get to know all of them in turn.
****************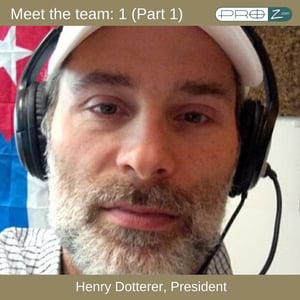 When most of us are faced with change, or a new set of circumstances, we adapt in small ways, work round the new developments, try not to let them upset our routines too much. But there are some people who look at exactly the same situation and see the potential for a different reality altogether, even a way to change the world.
In 1995, a young freelance translator called
Henry Dotterer
was just about to leave his job at
Motorola
in Japan and take a trip around the world
when one day his co-worker said: "Come here, I want to show you something. It's called the Internet".
Curious, he sat down at the computer and she said "Ask me anything". The first thing that popped into his mind was "Mona Lisa". A few swift keystrokes later and there was the famous painting, right there on the screen. They then tried a breed of dog – same result. "Whoa, it blew my mind," he says, "It was like the greatest encyclopaedia ever."
Exciting as the discovery was, the world trip awaited, but as soon as Henry returned to Japan it was one of the first things he wanted to explore. He teamed up in business with a friend and they started to make websites for people. But there was so much to discover. The problem was,
browsing back in those days was not cheap
– he was spending about $600 a month on a pay-per-minute basis, trying out every website he could, and discovering how this whole Internet thing worked, while still carrying on his freelance life.
He was quick to see the potential, realising that this could lead to an
eBay
, and many other offshoots besides. He also understood how freelancing was likely to grow in the future, and began to put two and two together, working out how this new Internet thing could facilitate all of this.
He began using an email list for
Japanese translators
every day, where people would search for terms, or look for work, talk about handling taxes and share ideas – a community of connected freelancers, but without any particular structure.
After a while, it seemed the e-mail list had grown as far as it could, with people deluged with more information than they could handle, from chemistry term searches to questions about rates – not all of which was relevant to every reader. He could also see from the list that the right people weren't always being matched up with the right job: he occasionally landed a job himself from the list.
But the sense of community was evident from the start – Henry even held monthly
contests
and gave away phone cards as prizes.

It's easy to look back now and realise how that evolved into
ProZ.com
. More difficult, perhaps, to put yourself in Henry's shoes back then and conjure up a world-changing project out of thin air.
Then again, that's what visionaries do: see things that the rest of us don't.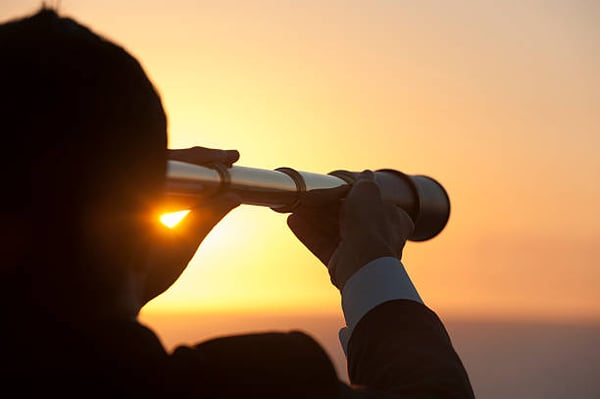 Like so many of the best ideas, it came to him in a dream. He woke up, having dreamt up
KudoZ
, the
Directory
, and the interplay between collaboration and competition – how you could gain commercial benefit through helping each other. He thought through all the ramifications and was astonished as he realised: "Wow, this is the future!"
It soon became clear to him that this is what he wanted to do for the rest of his life.