In the fast-paced language industry, it's essential to have a strong and attractive resume always ready to go. Of course, what makes a resume work for one language professional may not do the trick for another, and there's no one-size-fits-all. On the contrary, you should aim to stand out from the crowd: your resume, like your ProZ.com profile, will be more effective if it's personalized.
These suggestions are meant to help you arrive at your ideal resume, or even resumes: plenty of freelancers will have different CVs to use in the various markets they target or to represent their different services. Remember that you should update your resume regularly, so don't stress about landing your perfect CV on the first try —it's likely you'll find something new to improve every time you look at it with fresh eyes.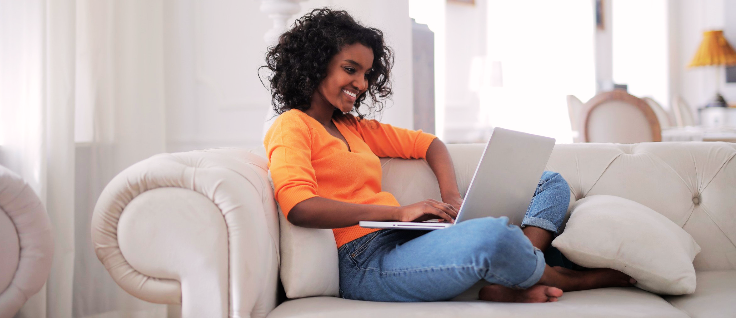 Pick a template
A CV template is a great place to get started, as it will give you an idea of what a conventional CV looks like. Even when I already have a strong vision of what I want my resume to look like, I have found it I get better results when I use a pre-made template which has had the input of an actual graphic designer and then edit it to match my goal, rather than start entirely from scratch.
Some text and/or image editing tools will even include templates among their features, such as
Your own taste, skill and target audience will greatly influence your choice, but here's what I look for in a template:
Readability and flow
The Readability Guidelines project tells us that people online do not read every word, they're glancing over the page. Scanning. This is all the more true about project and vendor managers, people whose work consists of parsing through dozens of resumes to find the one best suited for a given project.
Readers of left-to-right languages tend to scan down the left of the page, in an F-shaped pattern. You should keep this in mind when distributing your information on the page, and use clear headings to allow your potential client to navigate your resume with ease.
Blocks, columns and clear line-breaks are the first thing I look for in a template. Personally, I prefer two-column designs with boxes or simple color accents. I encourage you to use the WebAIM contrast checker to make sure your chosen colors are easy to read.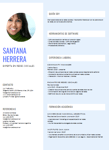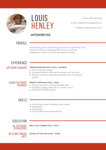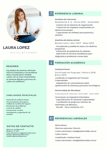 A personal touch
If you choose to include a photo on your resume, your choice of picture will be of great importance. What makes a good professional portrait isn't the same for a legal interpreter, a video-game localizer, or a literary translator, but any picture you choose should have good lightning and a high image resolution. A picture where you are smiling at the camera can go a great way to create a sense of trust, so that's usually my choice.
However, you may not want to use your picture on the CV, and that's alright! Some people argue that pictures on resumes should disappear entirely. There's other ways in which you can make your resume stand-out. Ultimately, what you want is to make it memorable. Some ways to do this could be:
A professional logo.
An illustration or avatar to represent you.
A photo or illustration related to your area of expertise.
A format that fits
A common piece of advice you'll come across when it comes to resume building is to aim for a one-page document. This isn't a universal law, but it's a good rule of thumb.
A freelancer at the beginning of their career may be able to choose a more visually-charged design, and that can even help better highlight the skills they do have. On the other hand, professionals with years in the industry may need to better curate the experience they do want to include, and will probably be inclined to use cleaner formats that will allow for more information.
You may decide that one A4 is simply not enough to contain all of the information you want to include in your resume, and a two-page CV is perfectly okay. However, if you're going over three pages, I strongly encourage you to reconsider the format and/or start cutting down your resume's content.
Whatever length you settle on, always make sure that the most important information is on the first page, readily available to the client looking for it.
Curate your CV's content
When deciding what information you should include on your resume and what to omit, it's useful to put yourself in your target client's mindset.
For example, a client looking for a medical interpreter in the United States will need a HIPAA compliant professional, so a remote interpreter will make this certification a priority item on their resume. On the other hand, a literary translator doesn't need any certification to translate a novel, and an editorial client will be more interested to see the list of books they have translated. A vendor manager at a translation company might look for more technical jargon compared to a direct client, who may not understand language ISO codes or pay attention to the CAT Tool you use. Or, if you're looking to get hired as an in-house translator at a company, your non-linguistic in-house jobs will be relevant, while somebody hiring you to translate a two-page marriage certificate will hardly care if you were a great team-player in your retail job.
Remember that you don't need to have only one CV. Just like the resume you would send for a waitressing job at a restaurant isn't the same one you'll send for a movie subtitling project, you may choose to create several different resumes targeted at different potential clients for your language services.
Mind the essentials
The first thing on your resume should be your name and contact details. Most online freelancers will only include their email address on their CV, though some may also feel comfortable sharing their phone number and Skype ID too.
If you have a dedicated professional profile, portfolio or website for your freelance work, you should include a link to it, as this ensures that your client will be able to find your updated information if they are looking at an old version of your resume.
Next, in no particular order, you'll want to include the following:
Your skills as a language professional: your language combination(s), field(s) of specialization, and the services you provide — such as translation, interpreting, proofreading, voiceover, etc.
Your relevant professional experience: include examples of projects you have worked on and notable clients you have collaborated with, if possible.
Your relevant education history and accreditations: degrees, professional association memberships, government accreditations, etc.
Optional but useful
You may choose not to, and this doesn't necessarily make for an ineffective CV, but I encourage you to include a personal summary. This about me can even cover some of the essentials mentioned above (like your language pairs) and may very well be the personal touch that your resume needs. Because it goes at the top of the CV, it's the area your potential client is most likely to read. Aim for a paragraph between 5 and 10 lines, or about 25% of the page.
There are some fields that are highly industry-specific, but you may choose to include them if your clients are primarily language service providers. CAT tools and other relevant software that you are able to use and/or own, daily output, and/or availability for on-demand remote interpreting are some of these. Some freelancers choose to also include details such as standard rates or preferred payment methods, while others opt not to.
A section dedicated to achievements, such as awards, scholarships, publications, volunteering, etc. can be a great addition to your resume too, and it can be much more flexible than the professional experience and education history areas.
Another common piece of advice you'll encounter is not to include translation samples within your CV file to avoid unnecessary clutter, and I second this! However, if you have an online portfolio (a website, landing page, ProZ.com profile, or even a shared folder in your cloud service of choice), including a link to it won't take up too much space, and an example of your work may be the last thing a client needs to choose your resume.
Make sure the public samples of your work are easy to navigate and carefully curated. Prioritize including samples of your main language(s), service(s) and field(s), and aim for diversity and high quality over quantity. Marketing Tips for Translators features a great guide on this topic.
Know what to leave out
As a freelance language professional, you don't need to give a client any personal information such as your marital status, date of birth, address, etc. in order to negotiate a project. City and country are details commonly reported but, unless you're looking for on-site work or are legally authorized to work within a specific jurisdiction, you can feel free to specify only your country of residence on your online freelancer resume.
You'll share a few personal details with your client when it comes the time for them to send you a purchase order (PO) or for you to invoice your work, but you should protect your privacy, and there is no reason to make this information available beforehand.

As with anything else, there's no catch-all rule to determine what to strike out of your resume. Ask yourself whether the information you are adding will be relevant to the person looking to hire your services. For example, your basic Arabic skills can be useful for a role as an in-house translator at an international corporation with Arabic-speaking employees, but if you don't offer translation services from Arabic, this won't add anything relevant to your freelance translator resume.
And what's relevant today may become irrelevant tomorrow: when it comes to listing professional experience and credentials, you should favor the most recent information. As a freelancer, you're likely to end up taking on dozens, even hundreds of projects through your career, and it'll soon get to a point where you have to pick only the most notorious and representative out of all of your projects.
Published translations, voice-over projects, credited subtitles and localization work, credited interpreting at events, etc. should be your priority, as these verifiable accomplishments are more credible. And, if your work is online, you can include an URL to it.
To contextualize your selected examples, you may want to include a couple of sentences detailing the scope of your work, your historical wordcount, or the number of projects you have done.
Likewise, dedicating space to quotes from satisfied clients will often lead to clunky results, or to sharing your reference's private contact information online with a myriad of strangers. A link to your ProZ.com feedback card, your LinkedIn profile, or simply the line "References available upon request" will be much cleaner, and you can curate a separate page or document for your references.
Use the right words
If you are aiming to work with translation agencies, particularly any of the major language service providers in the industry, the primary goal for your resume is for it to be added to those companies' databases.
Once your CV has been stored in an LSP's vendor database, project managers will either manually keyword-search among the existing files or input a query into a dedicated software, identifying the most relevant resumes first.
Using relevant keywords makes it more likely for your resume to get picked up by these searches and, in turn, to get some actual human eyes on it. You should research your particular market, but there are two core areas to keep in mind:
Languages and services: write out the full language names (say, Spanish, rather than its ISO code, ESL) and make sure to mention your services clearly. For example, if you are a legal translator and authorized to act in court in your jurisdiction, make sure the your location and the words certified translator or sworn translator are included in your resume. CAT Tools, relevant software, and/or supported file types are also relevant.
Specialty fields: even if you are just starting out your career, you should always identify some areas in which you have knowledge and/or experience and make them explicit on your resume. Industry trends show that highly specialized language professionals tend to land better-paying projects, but every specialist starts somewhere: a hobby, a past career, or an area that you have volunteered in can be developed into a specialization, and mentioning the right keywords (art, music, medicine, sports, business, television, architecture, etc.) is one of the ways to get offers in that area to find you.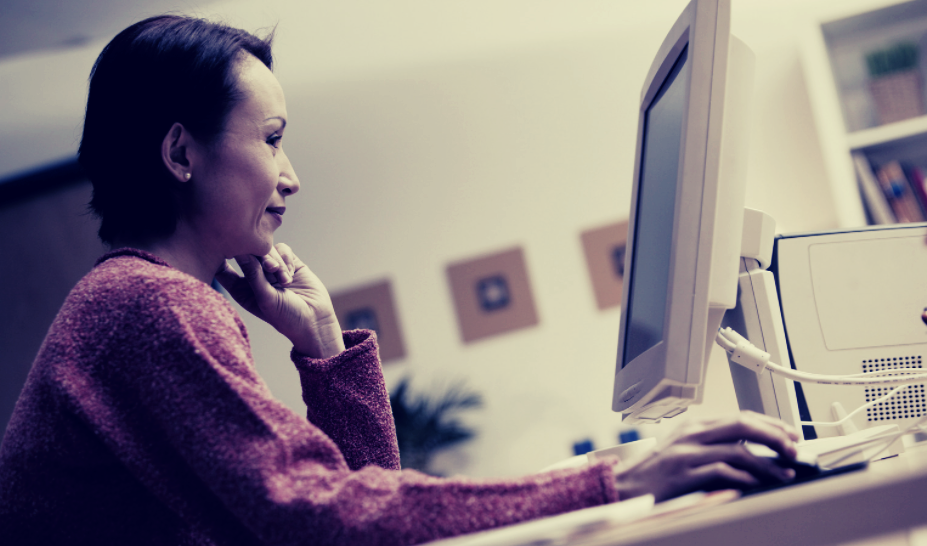 Choose clarity
Sometimes, when trying to find ways to stand-out, we risk losing readability in favor of flashy design choices. This can be a hard line to toe, and the client's perspective is useful to keep in mind. These are some things I encourage you to keep an eye on:
Icons: An envelope icon next to your address is a perfectly understandable replacement for the word email. However, entirely replacing information like academic history or professional experience for icons or symbols can lead to confusion. Allow your icons to support the text, rather than replace it.
Bars and charts: A popular trend in the last few years has been the usage of "completeness bars", pie charts and other such visual resources to represent one's skill or prowess on a particular topic. But what does a three-quarter-full circle represent when it comes to your Japanese skills or your Trados knowledge? If you have a C2 level of French, or are highly proficient in the usage of CafeTran, write that. Otherwise, I encourage you to simply list the skills on their own.
Crammed information: In attempting to stick to the one-page rule, you may be tempted to fit too much information in too small a space. Look out for too many columns, too narrow margins or too small a font —you don't want your resume to look like an encyclopedia page!
Find the right file format
I mentioned before that your resume will (and should) be stored by translation companies in their databases. You should also be aware that, if you upload your CV file publicly to your ProZ.com profile, LinkedIn profile, professional website, etc. it may be indexed by search engines, which in turn will store a copy of the file.
Most importantly, CV theft is one of the most widespread types of fraud within the online translation industry. That's one of the reasons why you should be mindful of the information you share on your resume: if it gets stolen by a scammer, you don't want that file to be circulating with your home address.
To protect yourself against CV theft, avoid sending it in a .doc, .rtf. or any other editable text format, but rather export your resume to a PDF file. This will additionally prevent clients from opening your text file in an incompatible software and getting an unreadable document. To further protect your information, you can password-protect your PDF file following this guide (and check the ProZ.com Risk Management Center to learn more about common scams).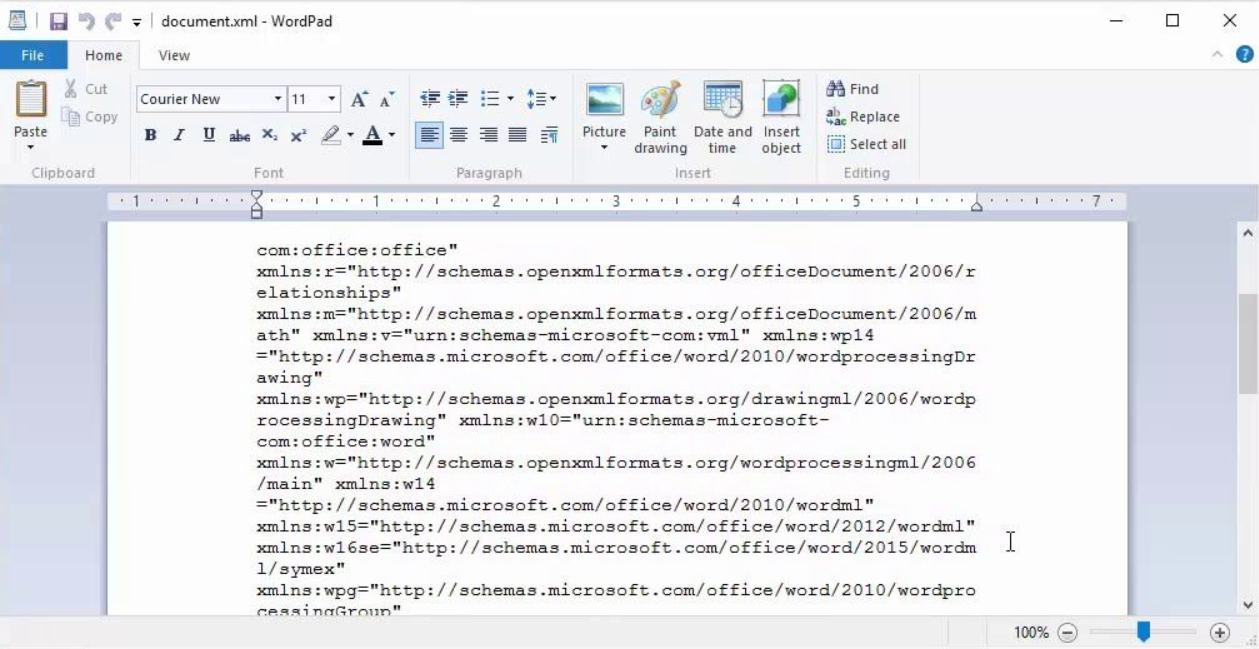 Ready to upload your resume to your ProZ.com profile?
Head to your Profile updater's CV tab and select your resume's language from the drop-down to upload the file. If you have any questions, don't hesitate to contact site staff.
And, if you're about to send your resume in response to a job offer, take a look at these tips on how to write an effective job quote.