Do you have your own website? Now, if you're a Plus subscriber, you can show your visitors the feedback you've received from clients and colleagues on ProZ.com without ever having to leave your page.
"WWA" (Willingness to Work Again) feedback is a ProZ.com feature that provides translators, interpreters and other service providers with a means of requesting, collecting and displaying in their profiles feedback from outsourcers and colleagues with whom they have worked.
The translator feedback page provides a dedicated interface to those willing to request or provide translator feedback, and with this widget, you can embed your WWA feedback card on your own website. You can find it under the Tools menu at the top navigation bar of the site: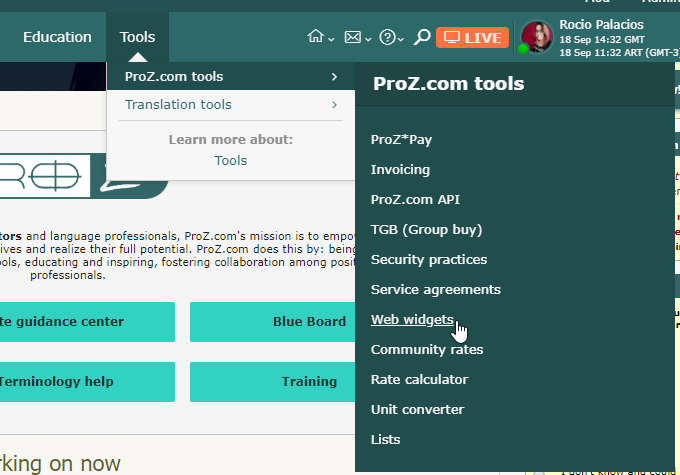 ProZ.com's web widgets allow you to generate a code that you can easily add to your website. This widget will automatically be updated whenever somebody makes a WWA entry to your profile. Your site visitors and potential clients will be able to see your full feedback card, sorted by the most recent to the oldest entry.


If someone arrives at your website from outside of ProZ.com, this new widget will help you market your services to them by showing them the recommendations you received from past clients and colleagues.

You can find the embeddable code here: https://www.proz.com/web-widgets/feedback-card