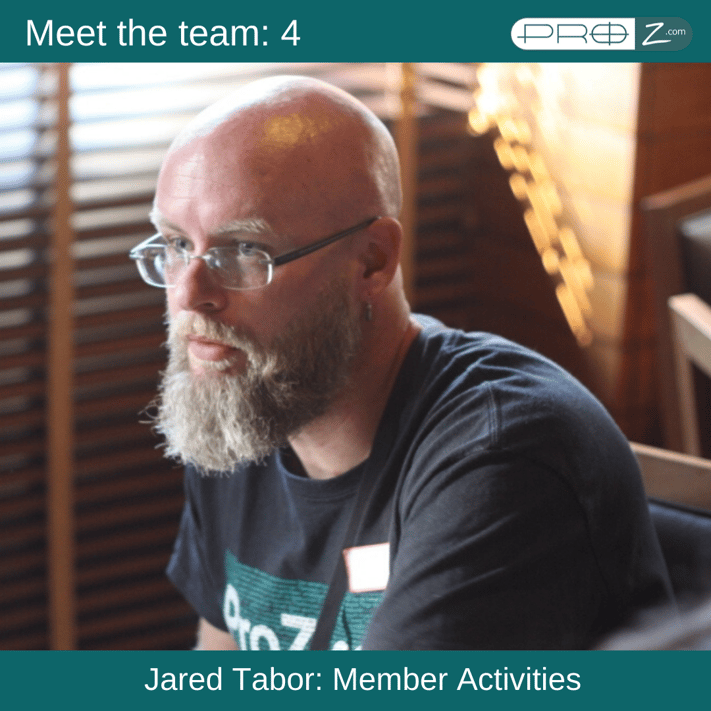 Over at the

Translators and Interpreters (ProZ.com) Facebook Group, there are plans for a series of weekly posts introducing you to the people behind
ProZ.com
. Some of them you may have come across, while others have remained in the shadows… until now! In the weeks and months ahead, we'll get to know all of them in turn. This is our fourth profile.
It all begins with a classic story, back in 1996: guy meets girl (she's a foreign exchange student in high school), takes a gap year, travels from his native Utah to be with her in Argentina, breaks up with her. But along the way he gets to know the language and the culture, and ends up staying. Every year, he tells himself "Next year I'll go back", but next year never comes, and it's now been well over 20 years. Jared Tabor's Spanish is of course now fluent, with more than a hint of Argentinian accent.
While in his early years in La Plata, Jared made the acquaintance of Enrique Cavalitto, who opened and ran the ProZ.com office in the town. Enrique told him about this great company, with a website working for translators, who were looking for new people. At the time Jared had no idea about ProZ.com, or even that translators hung out together online at all, but he did some research, liked what he saw, applied for the job in June 2007 and promptly got hired. As the token native speaker in his previous workplace, Jared was already a translator, specialising in technical manuals and product descriptions in the field of compressed natural gas. His heart wasn't in the subject though, or even particularly in freelancing, and the opportunity provided a welcome break.
His work now revolves around what used to be called Member Services and is now Member Activities – encompassing everything that's available on the site for freelancers to do – nearly 60 activities at the last count, and making sure that everyone makes the best use of what's there.
One of the things he enjoys most is that no two days are the same: there's plenty to keep up with, and a never-ending stream of different people to interact with. That variety of challenge (with occasional emergencies thrown in) and the sense of not knowing quite how each day will pan out, soon hooked Jared, who'd previously chalked up an impressive variety of jobs since starting work at the age of eleven, including ranch hand, construction worker, landscape gardener, and Walmart shop assistant. He also taught English for several years in Argentina. Set against that rich but not always rewarding experience, he happily admits that the idea of being excited to go into work is a luxury. But that's how he feels in this role, with its tendency to involve "more of you as a person" every day.
As we've seen in past profiles, all of our colleagues at ProZ.com have a hidden talent or an interesting fact up their sleeve. Jared points to a two-year return to the US from Argentina many years ago, which saw him working in a state prison back in Utah, administering the distance education programme. Not an experience he'd want to repeat, but an intense time, packed with learning. There aren't that many people out there who can claim to have spent two years in prison, without committing a single crime…
Jared, on the left, with Enrique Cavalitto