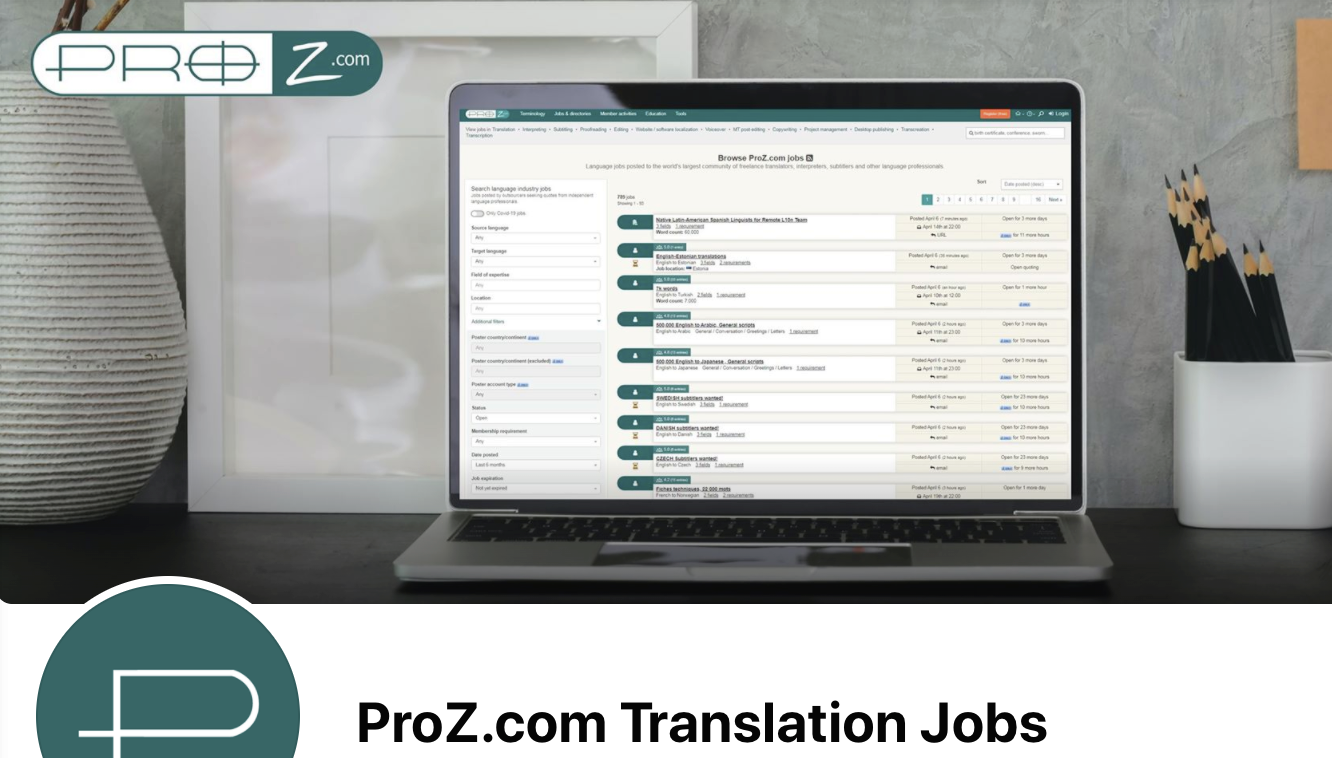 Jobs posted by business members will now also appear on Facebook via the new ProZ.com Translation Jobs page. All members of the language community are invited to like or follow the page to receive updates.
Presently, all jobs with the COVID-19 tag are appearing there. Soon, this offer will be extended to all business members.
You will see all jobs on the Facebook page regardless of whether your qualifications match. Note, once you click on the link to view the job, your access to quote on the job or contact the job poster may be limited based on your
profile
or
membership status
.
Note, there are some
Facebook
tricks to making sure you keep seeing these jobs in your feed:
Engage with the posts, click on the links to go back to ProZ.com or make a comment about the job
Like or otherwise react to the posts
Adjust your news feed preferences
Remember to check your
job notifications
to make sure you are getting updates on all jobs available at ProZ.com.