For two decades, freelance translators and language companies have met at ProZ.com and often completed transactions with payments through PayPal. The two companies were founded around the same time and PayPal has made it easier for freelancers to receive money, fast.

In some places, however, government regulations do not allow receipt of funds via PayPal. This adds complication for the language company in its payment processes and makes it difficult on the freelancer.
How might this be solved quickly?
ProZ*Pay.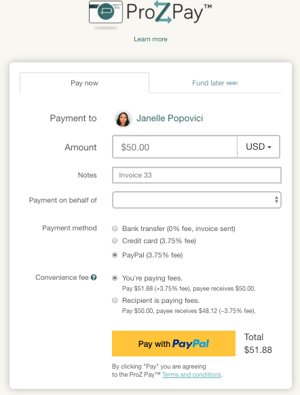 The freelancer payment service allows a language company to fund one or many payments using PayPal. Meanwhile, the language professional can receive the payout in a way that works best for them. ProZ*Pay offers 10+ payout options.

Steps to setup
To make one payment, visit proz.com/pay. Find your payee using their email address or profile number and complete the checkout the process.

Note, there is an additional cost to complete funding via PayPal to cover fees that PayPal adds to transmit this payment.

If you want to fund all payments with PayPal - and allow your freelancers choice - then email payments@proz.com to join the companies saving time and money every month via bulk payouts with ProZ*Pay.


How freelancers can get this started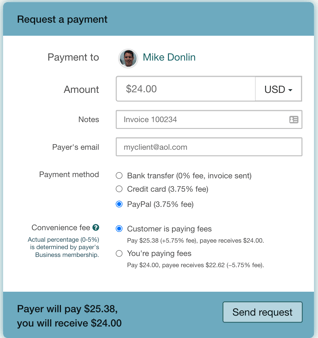 Freelancers can fill out the form at ProZ*Pay request to make it easy for a client to pay with ProZ*Pay.

Be sure to setup payout preferences through a ProZ*Pay account. Options for payout include bank transfer, PayPal, Payoneer, mobile money, cryptocurrency (members only) and more.

This blog post was about PayPal, but most funding options are available in the same way. If you need to pay using Payoneer, bank transfer, cryptocurrency and more - it's likely possible to use ProZ*Pay.
Need help setting up payments? Email payments@proz.com for individual support.

Links