Blogs started to appear in this format at the start of 2018. The content at ProZ.com has been used to discuss language industry trends, inform of site enhancements, and sometimes just to share a laugh.
Of the 98 posts shared in 2018 from 12 different authors, here are the 10 that were most read.
Top 10 most popular blog posts of 2018 at ProZ.com


1. Marketing for freelance translators and interpreters who hate marketing (March 23, 2018) - Jared Tabor took a survey of freelancers from Entrepreneur and suggested how ProZ.com members can engage in passive marketing.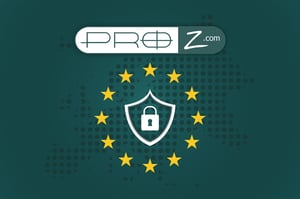 2. Announcing improvements to privacy and data protection at ProZ.com (GDPR) (May 9, 2018) - Jason Grimes described improvements and adjustments to the way personal information can be entered and managed by users of ProZ.com.
3. Tablet interpreting, remote interpreting platforms, and tips and tricks for interpreters (March 19, 2018) - Videos were included in this post from interpreting sessions held at past International Translation Day events.
4. Find translation agencies and companies on business member map (February 20, 2018) - Mike Donlin introduced the visually appealing world map of ProZ.com business member translation agencies and companies.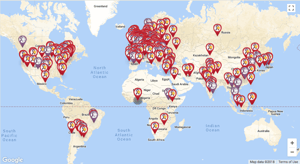 5. Interview: Tees for Translators with Stefanie Sendelbach (September 7, 2018) - Jared's interview with the English and Portuguese to German translator specializing in marketing and IT who also creates t-shirts designed with the language lover in mind.
6. Add Netflix Hermes number to subtitler pool profile (January 4, 2018) - New feature was added to the subtitling pool for those who had completed Netflix's (now defunct) test.
7. Laugh your way through the rise of the machines with Mox the translator (March 25, 2018) - The ProZ.com La Plata office received the latest collection of Mox comics, MOX III: Rise of the Machines.
8. Literary translation: An introduction for translators interested in the field (January 8, 2018) - At the launch of the literary translator pool, Henry Dotterer shared an overview of the field from 2013.
9. Submissions open for the new ProZ.com translation contest (June 5, 2018) - Tatiana provided information for "The Sounds of Silence" contest.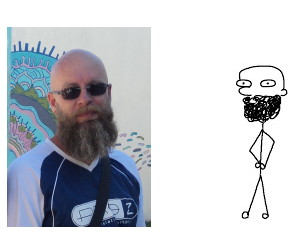 10. Finding the funny in freelance translation (September 10, 2018) - The latest edition in the Mox saga, Mox IV: What would Calvo do?. This blog post's author, who landed five posts on this top 10 list, saw something about Calvo that he really liked.
---
We look forward to many more posts in 2019. Got ideas? Let us know in the comments or reach out directly. Happy New Year!