Another fantastic virtual event, dedicated to celebrating 2021's edition of Giving Tuesday Day at ProZ.com, took place from November 30th- December 2nd. It featured over 7 hours of free content, a networking session, and giveaways.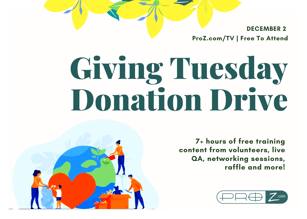 This year ProZ.com invited the entire translator community to rally together and join the Giving Tuesday movement in support of two entities: Tree Aid and Love Without Boundaries. The collected sum of $1344 has been transferred to the entities accordingly and, as always, ProZ.com has matched this dollar for dollar. We do hope that our common effort made within the last week will make this world a little bit better and help people who need our support.
This year's event theme was "Online translation and volunteering: finding new opportunities". Over two days, one networking session followed by a full-day online event, professional speakers and experts in the field shared their tips and advice on subjects such as how to start and develop a translation business, how to establish the right mindset and deal with vicarious trauma, how to find new clients, how to work with agencies and how to start with volunteering.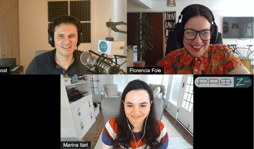 The ProZ.com/TV Donation Drive took place thanks to the fantastic efforts of the following presenters who generously invested their time: Yosra Gharbi, Andrew Morris, Jeannette Stewart, Bettina Röhricht, Ramsés Cabrera, Ana Sofia Correia, Ludmila Golovine, Claudia Brauer, Marina Ilari and Florencia Fole, Florencia Vita, Muhannad Albayk Jaam, Iryna Lebedyeva and her colleagues Marta Chereshnovska, Tetyana Struk, Irina Tulovska, Maria Malykhina, Olesya Zaytseva and Tetiana Rashevska from Women in Localization in Ukraine.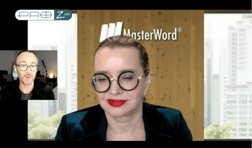 If you missed the event or want to revisit the content, just click here!
The video recordings will remain available until December 31 for Plus subscribers and business members only.
Thanks to everyone who made this event happen by presenting, donating and attending! Hope to see you again next year!