Year 2021 is almost over and the site team would like to thank you for spending it with us!
The team is here to serve you by providing the tools and opportunities you need to achieve your business objectives and realize your full potential.
This is what happened at ProZ.com in 2021:
ProZ*Pay continues to serve members
ProZ*Pay is a service designed to facilitate quick and easy payments from clients to their freelance service providers.
If you are a language professional, with ProZ*Pay you can receive payments faster (sometimes earlier!), keep more of your earnings, request payments using the payment method you prefer (PayPal, bank transfers, Payoneer, Skrill, World Remit, etc.), and integrate it with ProZ.com invoicing and do less paperwork. Setup your preferred payment method »
For clients, ProZ*Pay represents the fastest way to pay freelancers, less money lost to fees, providers' identities, payability and tax paperwork covered and handled for them, without the need to spend time making various different individual payments via different platforms. Pay freelancers »
In 2021, service dashboards were improved, new payout methods were integrated, and the number of freelancers and LSPs served has doubled!
The Interpreter Network continues to grow
The ProZ.com Interpreter Network is a de-centralized group of screened language professionals taking remote interpreting calls with ProZ.com.
The initiative has adjusted standards in 2021 and offered personalized support to over 400 interpreters in various languages, including Kurdish, Kinyarwanda, Kinyabwisha, Rohingya, Marathi and Zigula!
Join the Interpreter Network »
+5,000 professionals PRO Certified
The ProZ.com Certified PRO Network is an initiative to provide qualified translators and translation companies with an opportunity to network and collaborate in an environment consisting entirely of screened professionals.
In 2021, more than 700 members have been accepted into the network and are now standing out from the crowd while displaying the new CPN badge on their websites, email signatures, online resumes and other online profiles. Click here to apply »
More events, more training
Thousands of users have developed their skills this year, earned certificates, enhanced their profiles and prepared themselves to get more work in 2021.
Training offers have been expanded to add several new courses to the curricula, including a new voiceover workshop, Nina Sattler-Hovdar's "Transcreation Essentials" course and Corrine McKay's workshop on Fearless Direct Client Marketing. Over 1,500 professionals have completed these and other courses. Choose the course that's right for you and get started straight away »
In turn, the International Translation Day celebration gathered over 10,000 attendees in a three-day event that offered 20+ hours of content through workshops and live sessions. Recordings are available to members here. Other learning and networking opportunities included UTICamp 2021, a unique open-air localization industry event, specialized Meetups for members, and the yearly Giving Tuesday donation drive.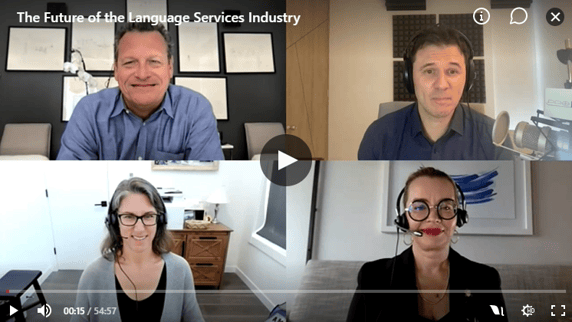 The year is about to end, but it is not over yet. So be sure to check upcoming powwows, or propose your own!
More opportunities to stand out
There were several translation contests in 2021, including a contest organized for Certified PROs. Congratulations to the winners! The last contest of the year is underway and receiving translations in English, German and Spanish. Don't miss the opportunity to take a break from your routine and test your skills! Click here to submit your translations »
In 2021, the ProZ.com localization team also expanded and 55 new hard-working linguists joined the group of volunteers who have localized the ProZ.com website into more than 60 languages. These professionals are featured in the site's localization page and can now display their localizer badge anywhere they want.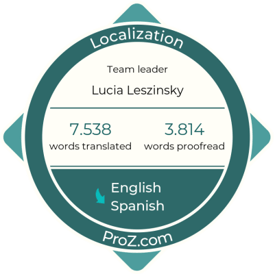 Additionally, new ProZ.com blog series have offered professionals around the globe the possibility of showing who they are and what they do. The Global Voices series includes interviews to remote simultaneous interpreters who are not only providing vital input to communities and individuals in equally unsung places, but making good money from home, popping up whenever their services are needed in real time. The Changing places series tells the stories of people uprooted from their cultures and ending up in very different countries. These two series follow the Translation Postcards collection released in 2020 and that has already featured 52 members!
Accessibility improved
ProZ.com developers have been intensively working on improving accessibility on different site areas including screen reader navigation and keyboard accessibility in KudoZ, Jobs, Directories, the homepage, and the Blue Board. The purpose is to ensure that everyone at ProZ.com has a decent user experience and is able to easily access the tools it offers. Adjust your accessibility settings »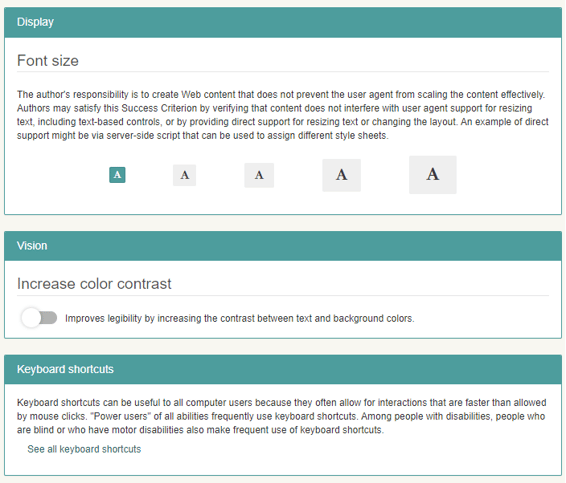 Would you like to volunteer as a tester? Contact site staff through the support center »
Better matching opportunities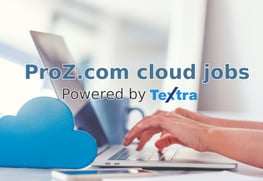 In 2021, clients have been invited to use a new version of the job posting form that allows them to post more complete and detailed offers. In addition, the Blue Board applications service has been modernized to make it easier for both, businesses and applicants, to follow-up on openings and applications. Submit your applications »
To the improvement of existing tools, ProZ.com added a new service: cloud jobs (powered by Textra), a service that enables a client to get a translation project completed faster and without the hassle of searching and evaluating language professionals. In cloud jobs, the client uploads a source text, sets project parameters (languages and rates), adds funds that will be later used to pay the translator, and gets the project routed to suitable language professionals.
What's coming up in 2022?
For some, 2022 may be the year of reviewing the impact of the strategies applied out of necessity in 2020 and 2021. For others, it may be the year to fully assimilate new ways of engaging with clients, new technologies, new business models, new ways of learning, new opportunities to stand out.
If you are just starting out, or even if you have been in the profession for a while, or you have a steady list of clients, you may still need a strategy to be prepared for whatever tomorrow brings.
At ProZ.com, we are working on new strategies to help you face the unknown with more confidence.
Direct, no-risk linguist-client connections.
New opportunities to stand out in directories and job postings.
Exclusive access to training and networking events, virtual and in-person.
Increased collaboration among like-minded professionals.
Extras and discounts on software and tools.
Additional verification and certification options.
Immediate service-based support from staff.
Exclusive management add-ons.
And more!
Language professionals have been using ProZ.com since 1999 to start their careers or take them to the next level. ProZ.com membership offers full access to tools and opportunities you can use to shelter your business and keep it safe, no matter what 2022 brings.
If you are considering becoming a ProZ.com member, a promotional campaign is being launched today and will last until December 31st, 2021. Incentives are being offered, so now is the best time to join.

If you subscribe before the end of the year, you get:
Access to the entire suite of tools and opportunities available on the site at a discount.
A money-back guarantee (no questions asked!).
Exclusive access to the upcoming ProZ.com job fair where you will have the chance to meet recruiters and express interest in their future projects, and attend short talks they will offer on the do's and don'ts of applying for a job, effective QA procedures and other useful topics. (Access will be granted to Plus subscribers only).
Access to upcoming Meetups (available to Standard and Plus subscribers):
Three months of

CafeTran*.

A chance at winning prizes** while the campaign lasts.
Last, but not least, many community members contributed to the achievements listed here, and to many other changes and improvements that are being made to the ProZ.com website. In particular, I would like to thank all volunteers --moderators, localizers, site guides, trainers and event organizers-- for your time and effort, and all and each site member for investing in your business through ProZ.com membership and supporting the largest community of language professionals.
Looking forward to serving you in 2022 and beyond.
Happy translating!
Lucia,
And the rest of the ProZ.com team
---
* CafeTran is a Plus-only benefit that has been enabled for all members in April 2020. This benefit will be discontinued for Standard subscribers as from April 1st, 2022. See announcement »
** To be eligible to win in the campaign prize drawings, you must have a complete ProZ.com profile (all "required" fields). A complete profile which accurately reflects you as a professional, together with ProZ.com membership, leads to better new client contact. Complete your profile »