Are you new to the translation industry? Would you like to work as a translator, but you are unsure about how to get started? Do you have questions about ProZ.com, the platform, the community, the tools available? Then this post is for you. Just keep the following in mind, and you'll find your way in the ProZ.com translation workplace in no time:
« ProZ.com is different than what you may be expecting »
The following questions and answers will show you why.
---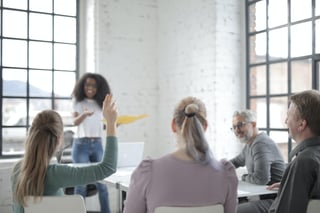 Questions below have been added from real questions asked by new site users. If you have other questions not covered in this post, please use the comments section below to post them. Site staff will be happy to address them.

No. ProZ.com is a website where clients search for language professionals and thousands of language professionals exchange job and term information every day. ProZ.com is not involved with jobs, the site is only a venue, a place where clients and professionals meet. More about ProZ.com →


At ProZ.com, the main source of clients is the directory, a service clients use to search for professionals whose profile information match their job's requirements. To be found in the directory and attract clients' attention, completing your profile is a must. More about profile completion and meeting clients →

Another source of jobs is the jobs listing, a page containing job postings made by clients and receiving quotes from language professionals. More about quoting on jobs →
Can I get jobs without a membership?
Yes. Every profile is listed in the directory and has access to job postings. However, paying members are listed first in the directory, online job quotes are listed first in job postings and job posters may restrict quoting to paying members only. These give members more visibility and opportunities over non-members. See all membership benefits →
If I decide to become a paying member, how is membership paid and when does it have to be paid?
There are currently two ways of becoming a ProZ.com member: with a yearly subscription that renews your membership automatically every year, and with yearly one-time payments. Manual yearly renewal costs a bit more than automatic renewal. Compare membership packages →
Does ProZ.com set the rates for jobs?
No. ProZ.com, the website and the community, understand that the professional is in the best position to determine what he or she needs to charge to deliver the requisite quality on a given job. Calculate your rates →
Does ProZ.com take any fees on jobs?
No. Contacting language professionals through their profiles and posting jobs is free, so is replying to job offers and quoting on jobs. On Instant jobs however, a commission on the overall value of a job may be taken by ProZ.com.
How do translators get paid and when?
All the terms of each job, including payment methods used and deadlines, are worked out by direct negotiation between clients and service providers. There are several common methods in use for payments, including wire transfer, checks, PayPal, Skrill, Payoneer, and even Western Union. Each of these methods has benefits and drawbacks, and one may be suitable for a small project, another for a large project. Where you live is also a factor. More about payment issues →
What should I do to start getting jobs through ProZ.com?
There is a group of strategies that users should implement to start meeting clients at ProZ.com, namely:
Important: applying these strategies will take time. Completing your profile, defining one or two fields of expertise, answering terminology questions and earning points to improve your visibility in the directory will not happen overnight. Be patient, but consistent. The sooner you get started, the better! And if you need help, ProZ.com site staff and the ProZ.com community are here to help you.
ProZ.com support → Forums about ProZ.com →
---
More questions? Post below. Site staff will address them shortly.