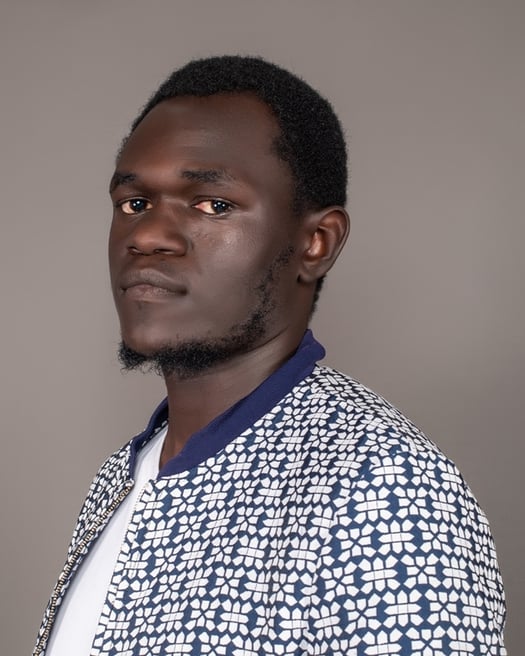 It's time for another in our series of posts introducing you to the people behind

ProZ.com

...

Sometimes our careers seem mapped out from earliest childhood. A famous naturalist once talked of being entranced by bees as an infant, and there are photos of a tiny Leo Messi kicking a ball about, but sometimes these things take longer to mature and take shape, and only assume a clear focus well into our early adulthood. And that's just how it panned out with Benedict Ouma, who has recently joined ProZ.com as a developer and programmer, all the way from Nairobi, Kenya, where he still lives and works.
Truth be told, computers didn't play a large part in his life growing up on a military base, (his father was an Officer in the Air Force). He dabbled with the machines for gaming purposes and once tried to take the home PC apart, to his parents' considerable displeasure. Luckily, he was able to repair the dismantled object without too much difficulty…

Still, it's clear that he had a pronounced interest in the mechanics of things – his ambitions seemed to be leaning towards studies in aeronautical engineering at the Technical University of Kenya. However, the course was oversubscribed and expensive to boot, so the nearest alternative was software engineering. That's when the love affair with computing really began.
Once Benedict had graduated, he worked for a number of companies as a developer and consultant in Nairobi, the country's thriving business hub. After the initial shock of COVID knocked local business for six, much as it did across the world, Kenya turned its sights like other countries towards e-commerce. Benedict found his services were required by both local and international companies, and soon he was working from home for clients based as far afield as Mexico, California, India, Jamaica, Singapore and Brazil, including work with a company servicing the apps of web giant Shopify. He teamed up with entrepreneurial friends and invested in their agrovet business – adding extra dynamism to an economy that sees year-on-year growth. He was also involved in an app for money transfer – again a huge sector in a world where remittances account for billions of dollars.

Curious, restless, and excited by new opportunities, Benedict stumbled across an online advert for a job at ProZ.com and after a series of interviews was taken on. He's now part of a truly international team working on four continents, and contributing to improving site performance and speed, as well as playing a key role in creating a complete overhaul of the new ProZ.com site., complete with a new UI, a better UX and the latest frontend tech. It's an interesting cultural mix, particularly as Benedict says that Kenyans tend to share less personal information in the professional sphere, compared with a sort of American team spirit. He hasn't even met his neighbor back home.

But it's all good, all part of a new world where people can talk and work with colleagues across the world, and borders are slowly becoming a thing of the past…