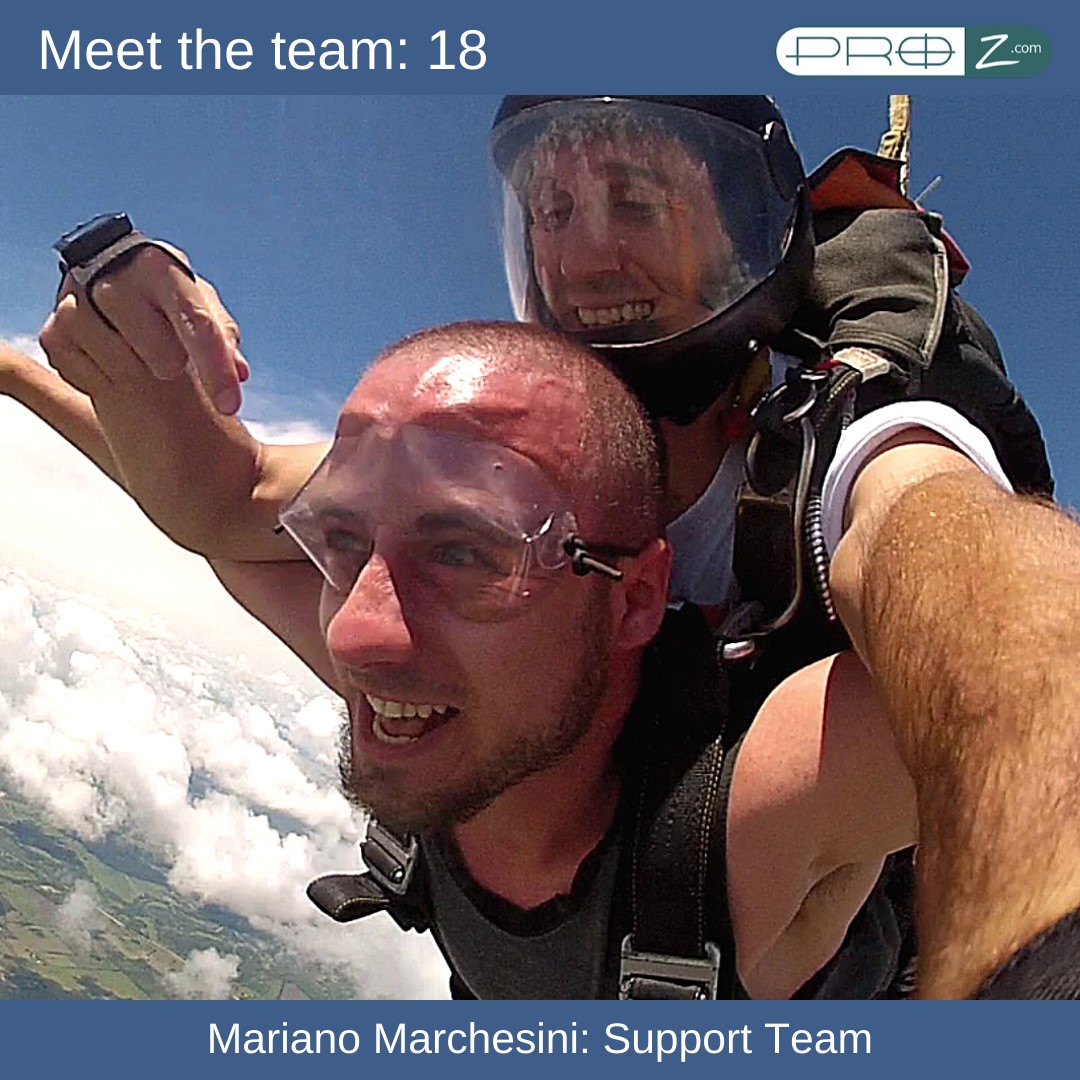 Over at the

Translators and Interpreters (ProZ.com) Facebook Group, there are plans for a series of weekly posts introducing you to the people behind
ProZ.com
. Some of them you may have come across, while others have remained in the shadows… until now! In the weeks and months ahead, we'll get to know all of them in turn. This is our 18th profile.


Unlike most of our team in La Plata, Mariano Marchesini's journey to
ProZ.com
was rather roundabout. As you may recall, many of the team so far first heard about ProZ while studying translation, then found their way to us sooner or later. But Mariano's tale is different, as I find out during our conversation. He's sitting there in warm clothes and a
bobble hat
(it's winter down in Argentina), sipping a cup of the ubiquitous yerba mate...
After graduating in construction and industrial design, Mariano moved to La Plata, and to make ends meet had to change accommodation ten times – but at least, he says, that helped him meet lots of people! He began looking for work simply to pay the bills. But manufacturing industry being in a state of disrepair (as it has been for decades), he tried his hand at sound engineering. That wasn't his cup of yerba mate though, so he ended up working in an occupational therapy clinic, helping people move from wheelchair to bed and vice versa.
It was heavy work, badly paid and totally outside of his comfort zone, but rewarding too, when you bonded with people whose bodies were "broken" and recovering their first tiny movements.
Still, Mariano wanted out. He kept looking, and sent out hundreds of resumes a day. When he came across the ad for ProZ, he suddenly found himself having to learn about an entire new industry. And as we all know, the website has quite a lot of information on every page… So he took some time to familiarise himself, and eventually landed the job.
Now he works partly in the support team, especially with the commission-based members and helping
people pep up their profiles
. At the same time he's exploring ways to improve the phone app (which is at last calling on his design skills), assessing the problems and seeking solutions, and also on the interpreting program, helping to
recruit interpreters
.
It's certainly much better than the work in the clinic, from operating within a small confined space and doing heavy lifting, to interacting with translators from all over the world with a team of smart people who were all recruited at the same time.
When asked to say something interesting about himself, Mariano is visibly uncomfortable. Apart from strumming a guitar now and again, cycling, and a bit of DIY (including designing and making his own ergonomic office chair) , he says as a self-confessed introvert that it's really not easy blowing his own trumpet in this way.
That leaves me with something of a challenge when it comes to rounding off this profile.
But then Mariano sends me his photo, and it's one of him skydiving. When I press him on this, he says he enjoys speed and "near-death experiences" – witnessing first hand how fear can be transformed into pure euphoria.
I'd call that quite interesting, wouldn't you?
PS Mariano left ProZ.com in 2022. We wish him well in his onward journey!